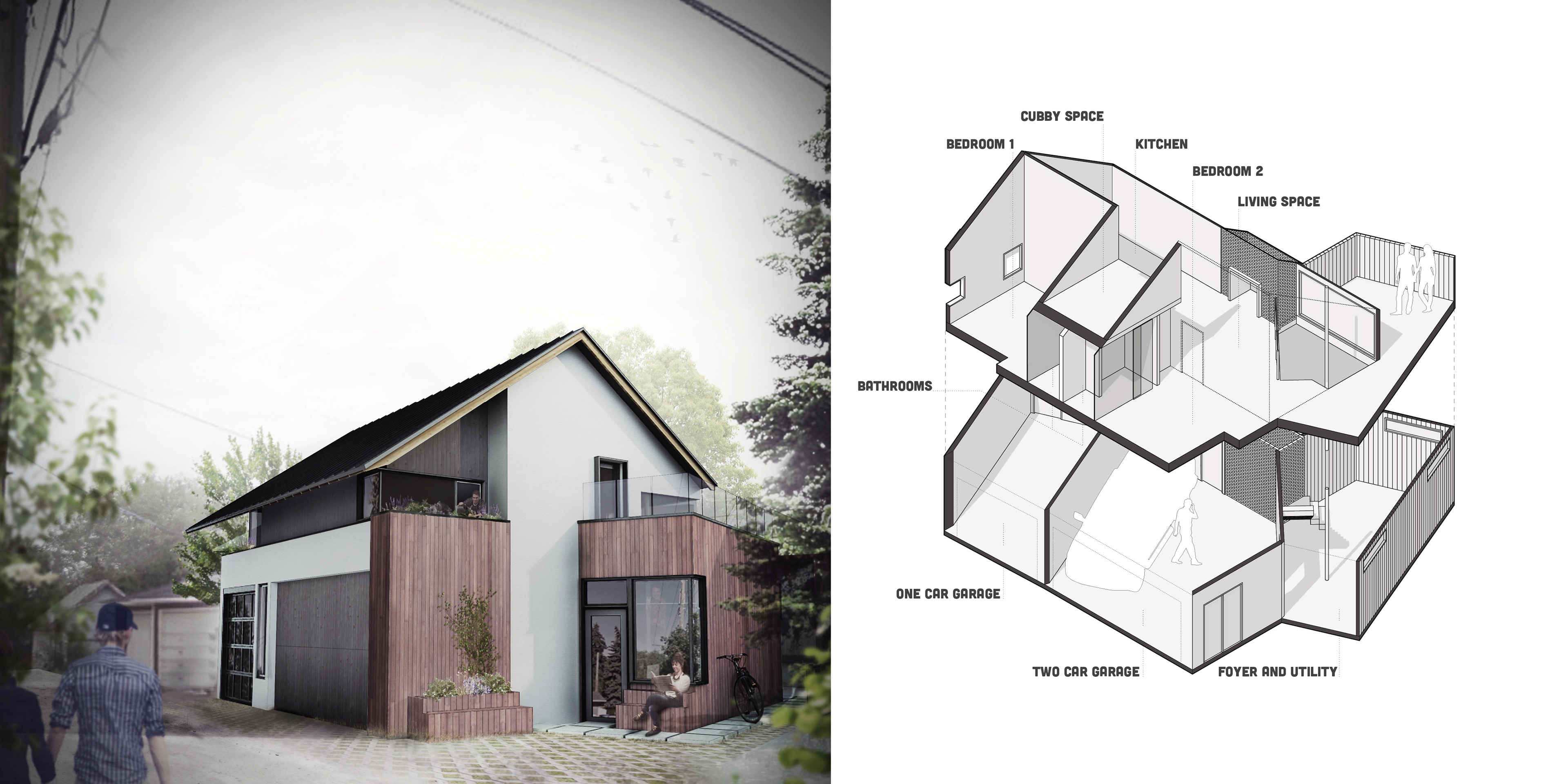 Affordable housing in a thriving city like Calgary is a challenge for many, not the least for two newly graduated professionals starting a design studio with big dreams and a limited budget. 
We see alleys as a new place for community and dwelling. Soon, we will be living in this compact, efficient apartment above the garage behind a newly restored heritage residence. This project offers an opportunity to save one of Calgary's heritage houses and to build an affordable, compact living space in the inner city. The income from renting the heritage home to a family will pay the majority of the mortgage on the entire property, giving us the ability to build a laneway house for around $250,000 - about $100,000 less than buying a new condo of a similar size in the same community. This is one of many ways that laneway housing can be used to make owning inner city property in Calgary feasible.
The contemporary family has changed since the original conception of Calgary's neighbourhoods. Small, efficient homes offer a lifestyle that is desired by a large demographic of Calgarians including families with fewer children, elderly people who wish to age in place, and young professionals starting their careers, to name a few. Laneway housing is a mode of development that diversifies housing stock in established neighbourhoods while maintaining the original characteristics of the area.
The introduction of laneway housing is part of our ambition and vision to sensitively contribute to the established urban fabric of Calgary's communities.  We see it as a small incremental change that gives neighborhoods social, economic, and environmental diversity, and creates a vibrant place to live.