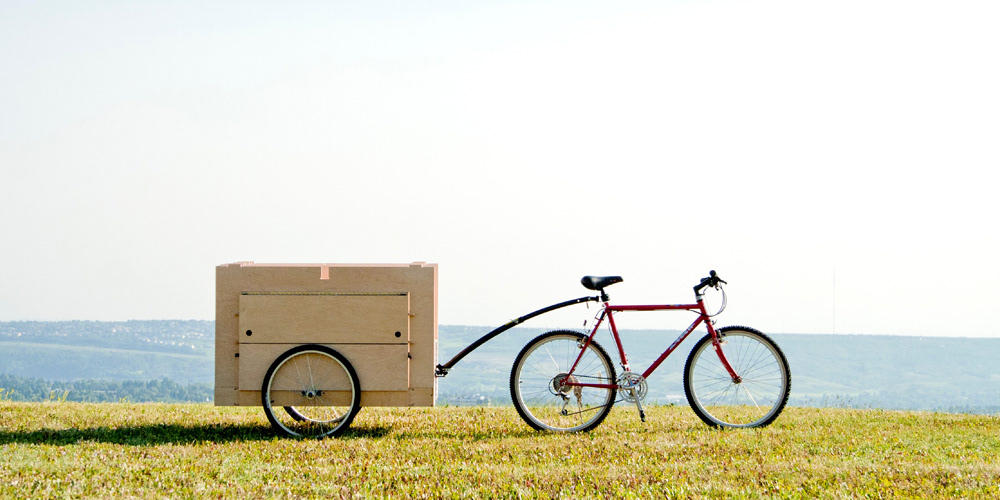 Bike Trailer
This trailer is a mobile public space that unpacks to offer a place to sit, gather, and be engaged.  Included are picnic benches and tables that can be assembled on site, then taken apart and loaded onto the trailer with ease. The trailer unfolds and becomes a double sided display board for mounting posters and information.
The birch plywood components for the trailer were fabricated using a CNC (computer numerically controlled) mill, which allows for extreme precision and strong connections.  Special mortise and tenon and finger joint details were designed to enhance the strength of the trailer.
This trailer can be utilized for a variety of uses such as a public engagement tool, a mobile market booth to sell merchandise, or as a mobile picnic.
We used a
Trotec Laser Cutter
to prototype this project to make a scaled version before moving to CNC milling.