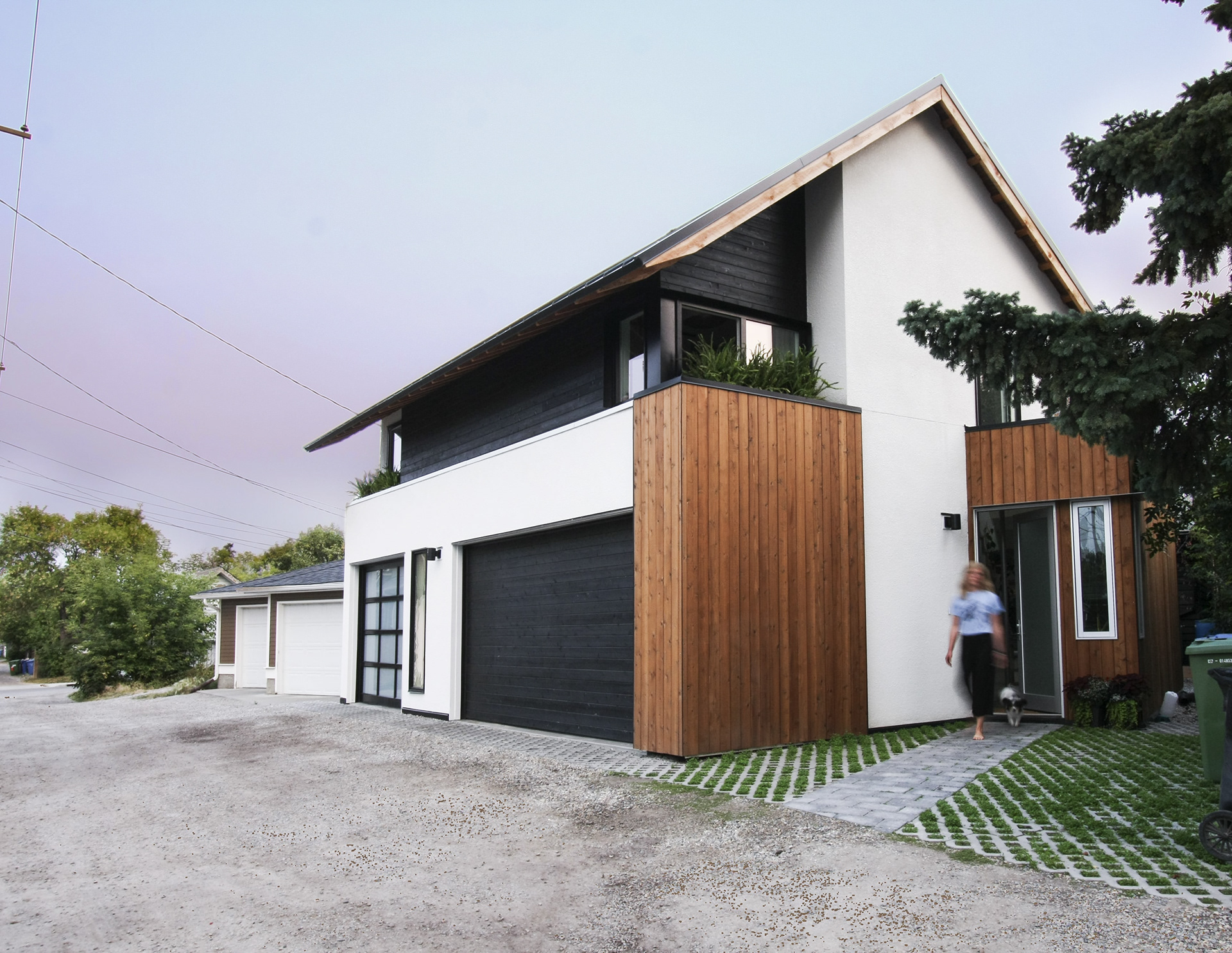 FOR SALE: WITHROW HERITAGE ESTATE
Address: 3210 Parkdale Blvd NW
Heritage Main Home + Custom Laneway House
TOTAL LIVING SPACE: 4,865 sq ft
TOTAL BATHROOMS: 6 + 2 Half Baths
PRICE: $1,750,000.00
Multi-generational / Multi-family Living + Work From Home + Age In Place + Income Property
Studio North's most coveted project is up for sale. This Heritage Main Home and Custom Laneway House is one of Studio North's very first projects, considered to be their flagship laneway home and heritage project in Calgary. It has received much acclaim, including multiple publications and awards like the Mayor's Urban Design Award.
The property is well suited for aging in place, multi
-
generational
/ multi-family living
, working from home, and income generation.
Withrow Heritage Home
The
Withrow
Heritage
Main Home
 is a bungalow with a full master bedroom and all
living necessities on the main level. The house has been completely renovated with all new plumbing, electrical, and heating systems, including a radiant concrete floor in the basement. Much attention and care was given to the finishes in this house, including high quality historic replica wood windows, fir baseboards and trim, and refinished original fir doors and hardware. The house is flooded with light, with large front south facing windows, and large side windows.
The Home features many unique, custom built millwork and structural features both old and new. A large size addition was added to accommodate a spacious master bedroom with ensuite and walk-in closet. The attic has been redeveloped into a beautiful, bright space accessed by a custom, sculptural spiral steel stair. The upstairs
main level
has a second bedroom as well as a guest room that has a custom built-in Murphy Desk that easily converts to a queen sized bed. These two spaces share a jack and jill bathroom. The kitchen is spacious with high end Fisher Paykel appliances, such as a 36" wide gas range. The home has some very unique historic features such as a large riverstone fireplace and the original
(however decommissioned)
water well in the basement!
The 
Withrow
Heritage Main Home
underwent a major interior and exterior restoration and renovation in 2015-2016, with all new insulation, windows, flooring, kitchen, bathrooms, utilities, 
and much more
. The foundations were underpinned to create 8' ceilings in the basement, as well as to add a radiant polished concrete floor slab. The basement is developed with 3 bedrooms, 2 full bathrooms, and plenty of living space. The basement has also been configured to host a nanny suite.  The Withrow 
Heritage Main Home
had such extensive renovations that it qualified for, and is now covered by, a new home warranty.
The courtyard space between the Withrow Heritage Home and Custom Laneway House
has been landscaped and developed into a beautiful gathering space with an outdoor kitchen complete with barbecue, sitting, and gathering space. The space is bright, with privacy provided by a custom wood trellis canopy structure.
The Withrow Heritage Main Home is a Municipally Designated Resource, which comes with significant advantages such as access to the City of Calgary's
Historic Resource Conservation Grant program, and the provincial heritage grant program
, both of which help cover the costs of any future heritage-related improvements, upkeep, and repairs. This grant can be accessed once every 5 years, with the potential to access a maximum of $125,000.00. Items that these grants would cover include: New roof, new furnace, hot water tank, repainting the house, and repairing any heritage elements, just to name a few. The City of Calgary is also considering
significant tax incentives
for Designated Heritage houses in the near future. To find out more about the historic significance of this home, you can read
here.
This property is for sale privately by the owner. If you are interested in purchasing this property, 
please contact Mark at 403-478-1193.
Withrow Heritage Home Details:
Total Liveable Square Footage: 3,800 sq feet
Main Floor: 1820 sq feet
Loft: 450 sq feet
Basement: 1530 sq feet
Date of Original Build: 1911
Date of Restoration Completion: 2016
Neighbourhood: Parkdale
Building Type: Bungalow
Bedrooms: 5
Bathrooms: 4.5
Zoning: RC-2
Tax Amount 2020: $8,568
Historically Realized Aggregate Rental Revenue: $8,800/month
Property Information:
Basement: Finished, Full
Heating: Forced Air, Radiant Concrete Slab
Construction: Wood Frame
Foundation: Poured Concrete
Frontage: 50'
Depth: 120'
Flooring: Hardwood upstairs, polished concrete in basement
Parking: Heated double car garage, heated single car garage, one off-street stall (total of 4 parking stalls)
Interior Features: No Smoking home
Community Features: River, bus stop, parks, community association, Lazy Loaf, Nove9, Leavitt's Ice Cream Shop, Avatara Pizza, Oriental Palace, Laura Brows, Pizza Bobs, Sunterra, Co-op Liquor Store, Foothills Hospital, the University of Calgary, and University District. 
LINK TO MAP
NOTABLE ADDED UNIQUE BENEFITS:
- The Withrow house will undergo a round of maintenance and TLC prior to new owner's taking possession
- A comprehensive home maintenance manual will be handed over to the new owners
- Studio North will offer 1 year of basic maintenance after the new owners take possession
AWARDS & PUBLICATIONS:
CHBA - Alberta Awards of Excellence in Housing - Finalist 2016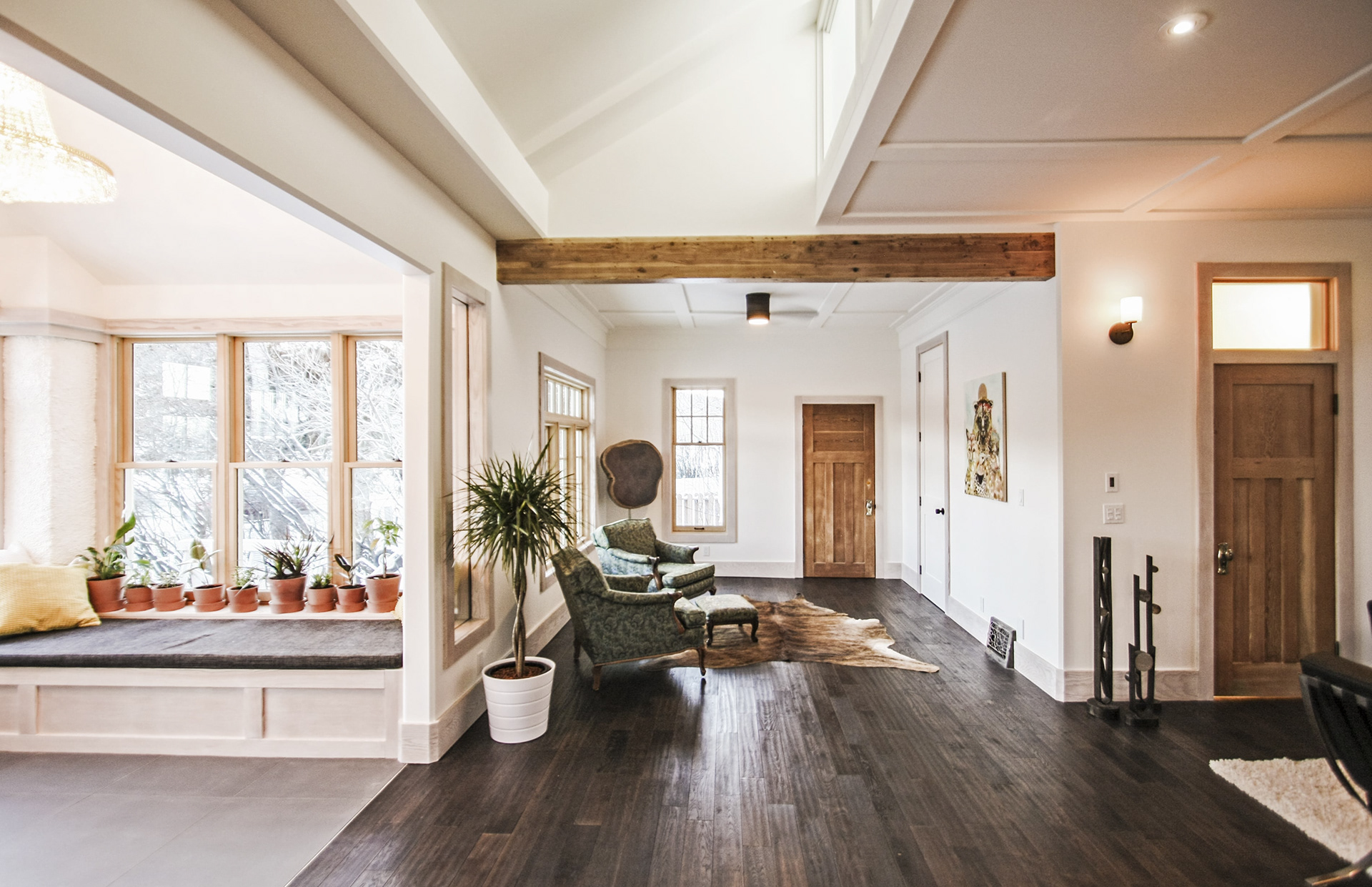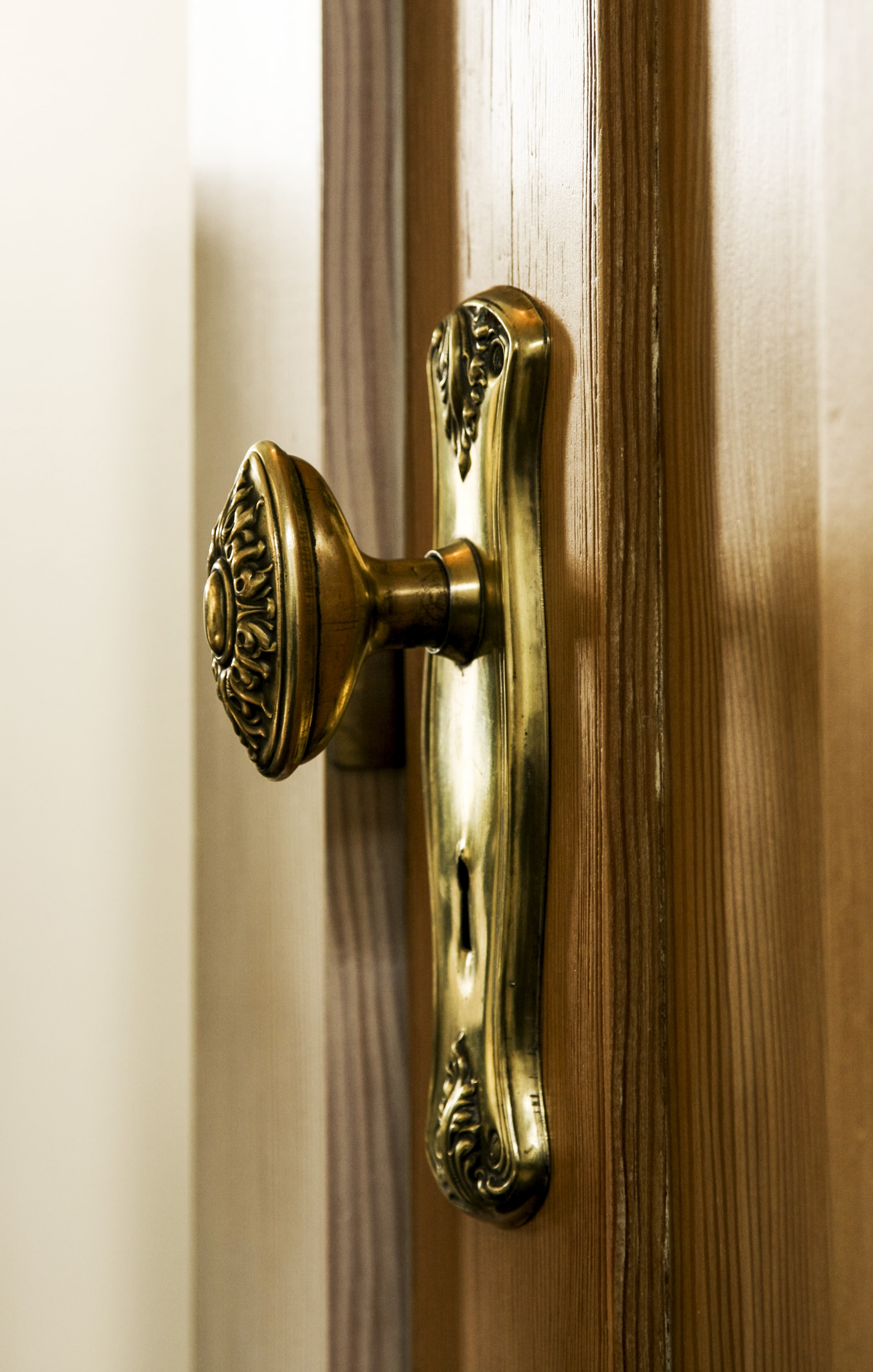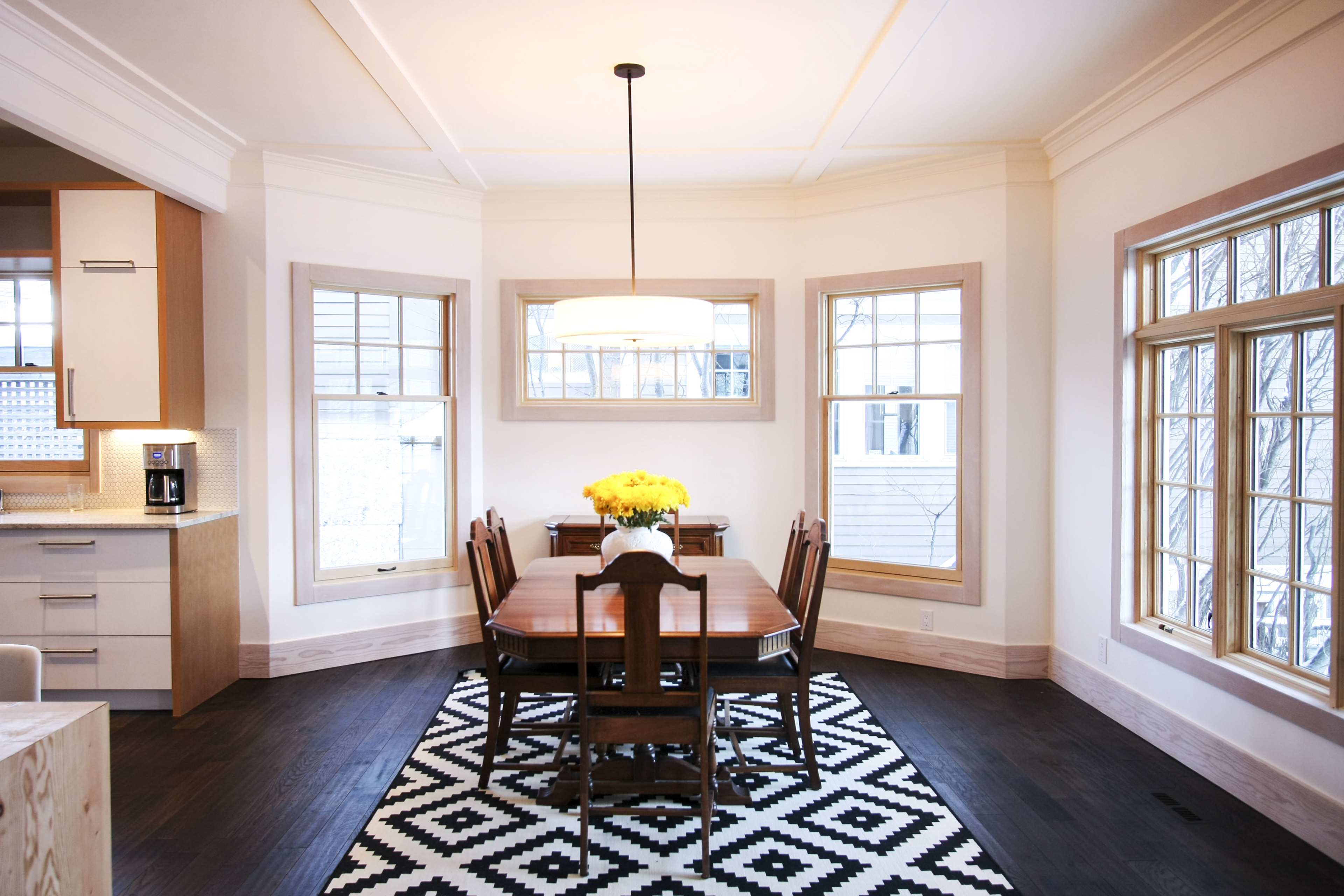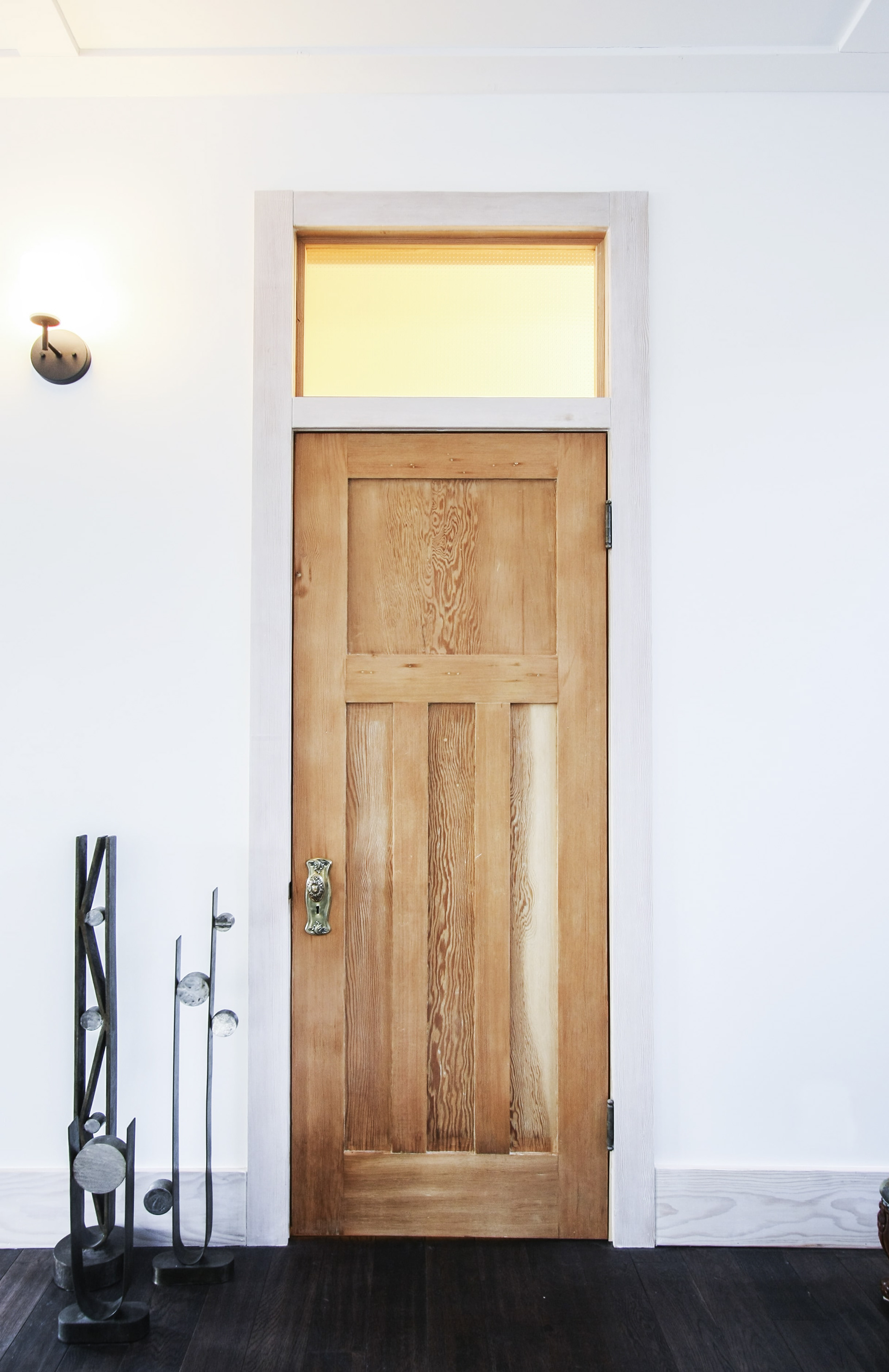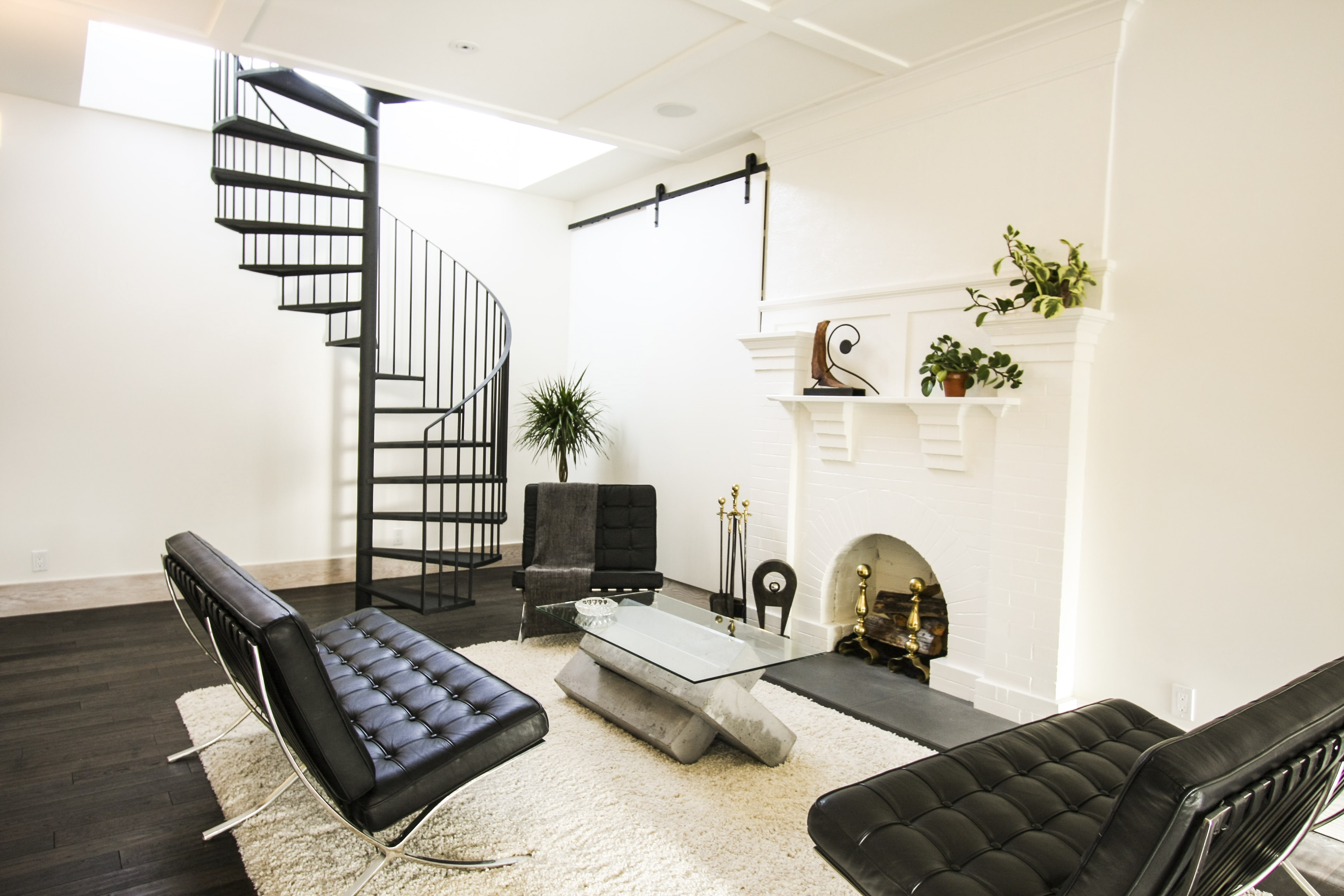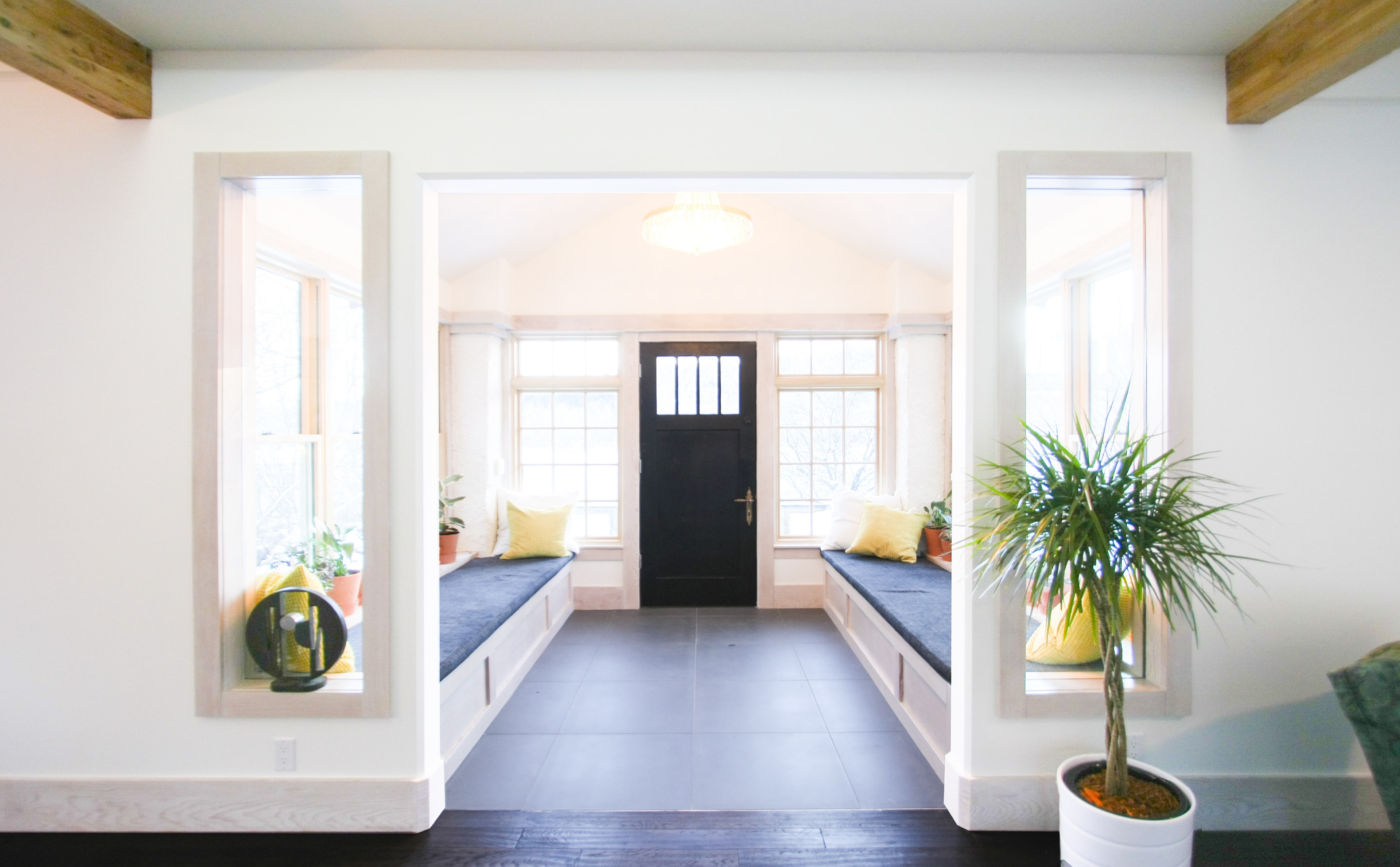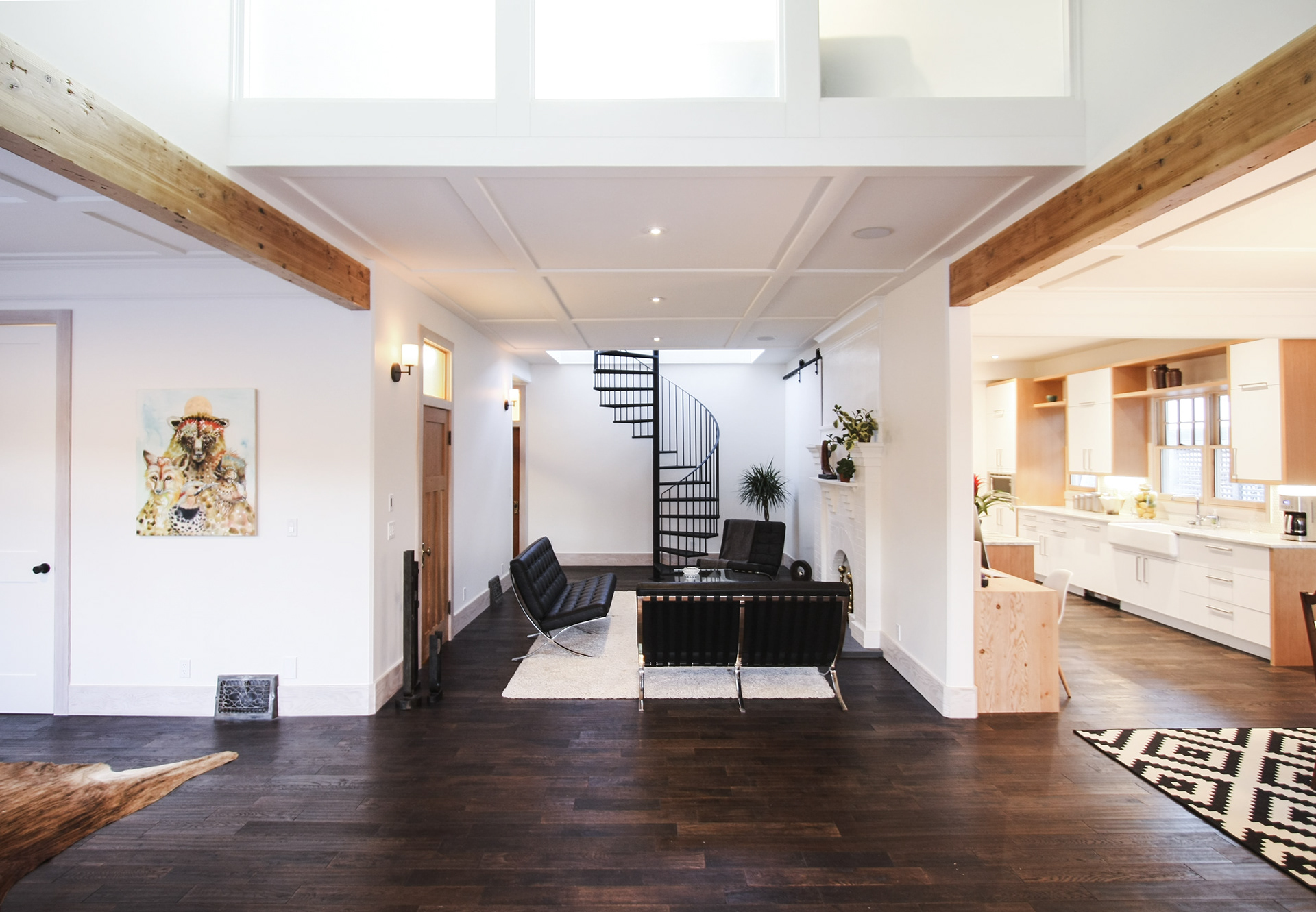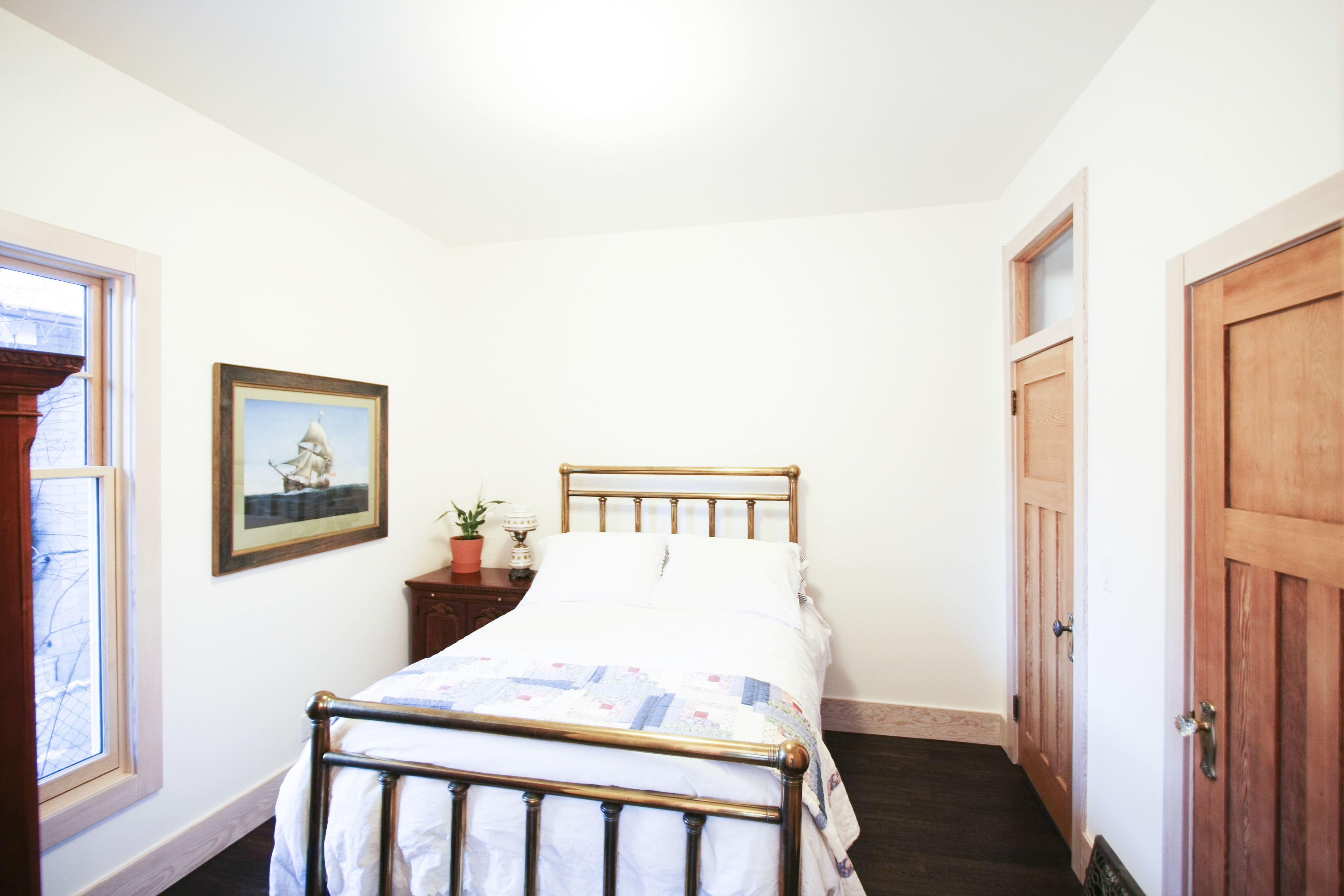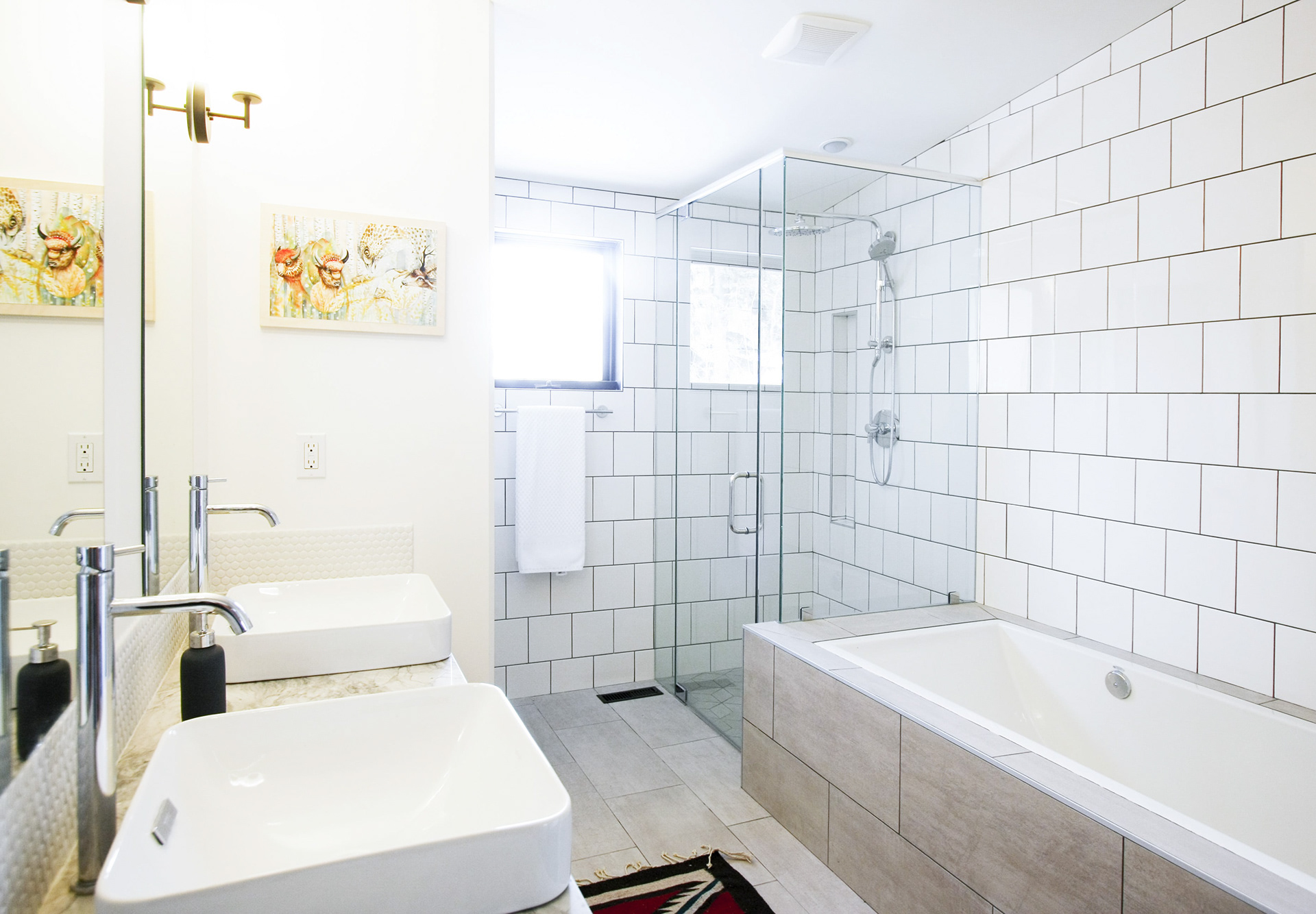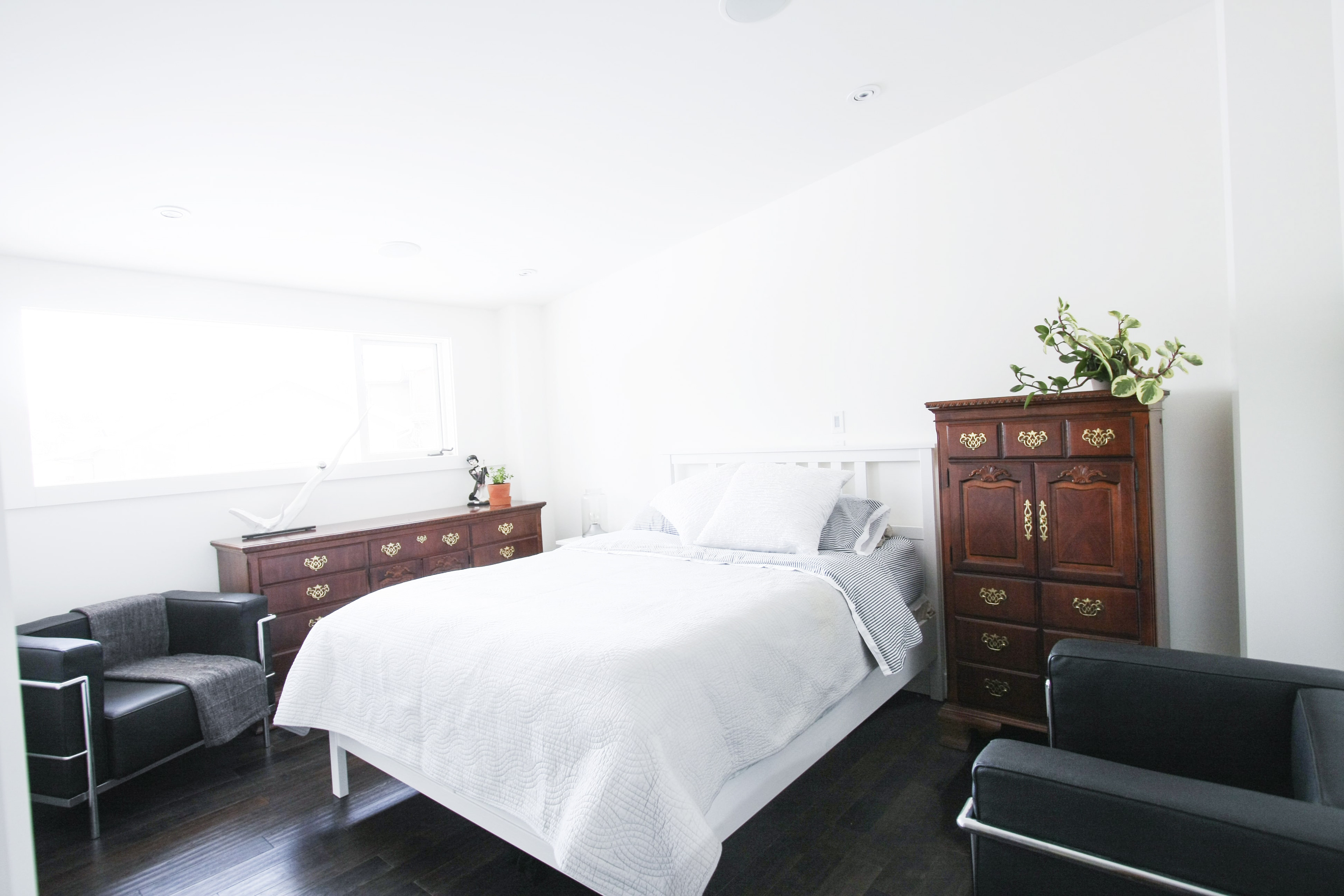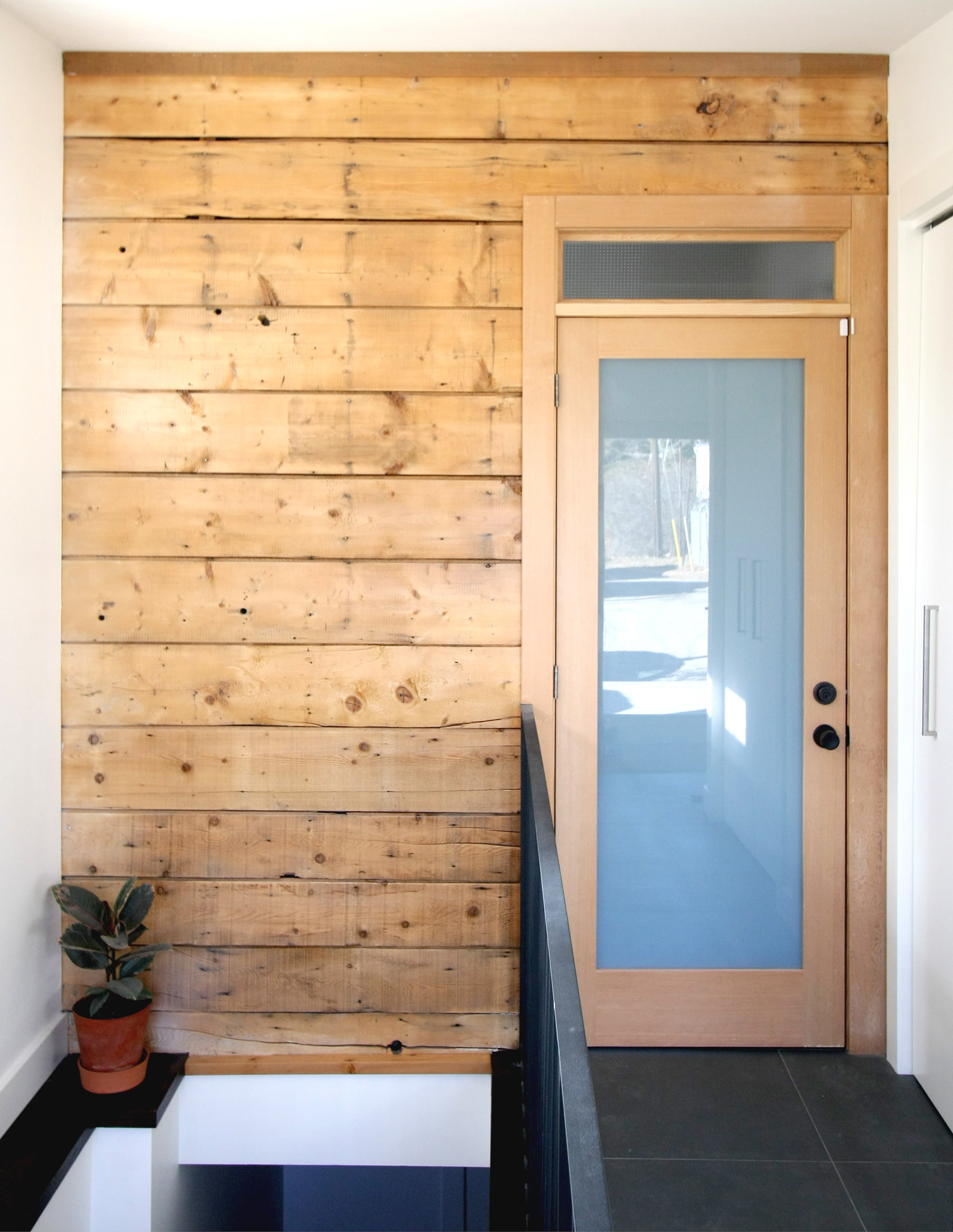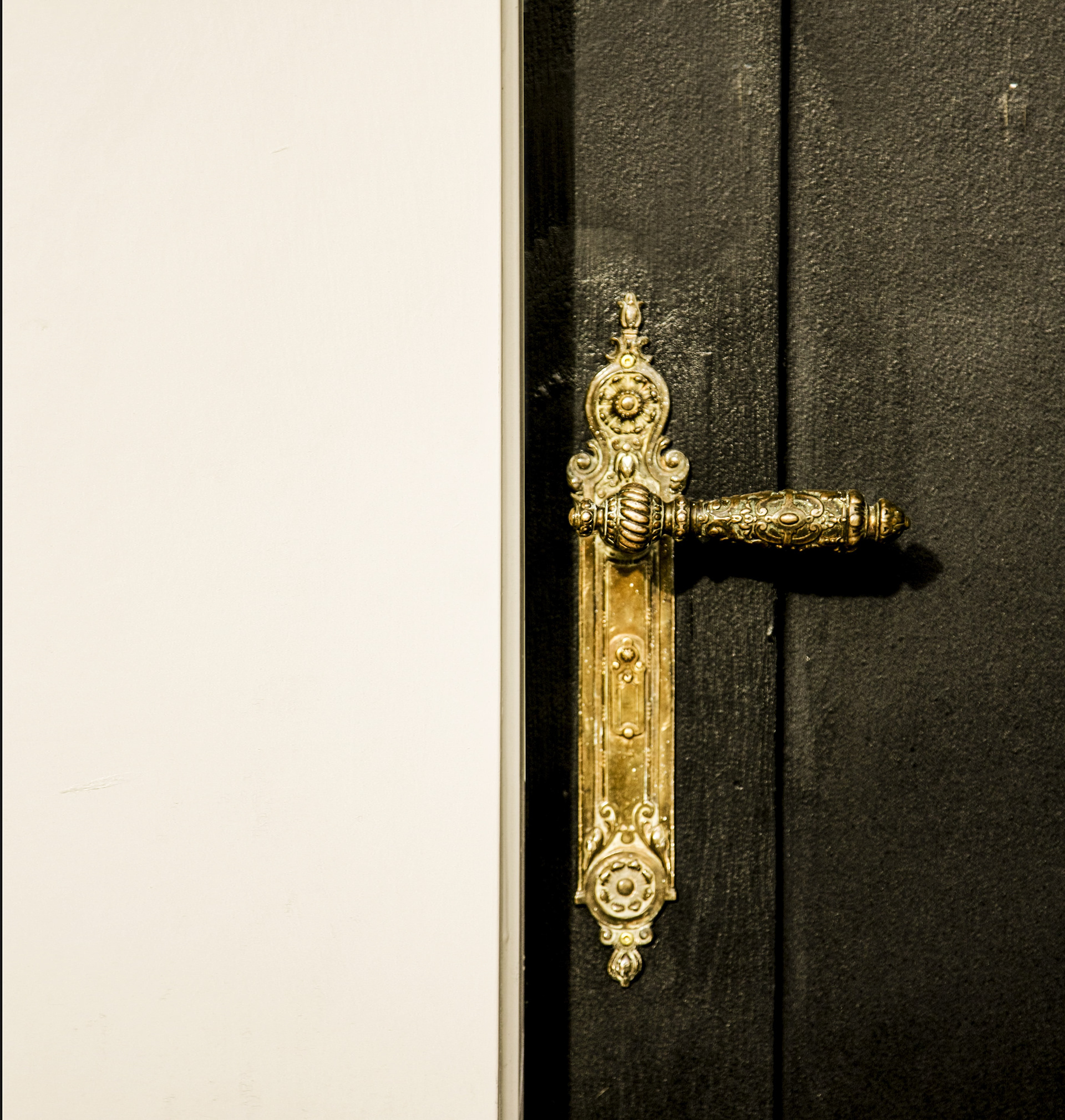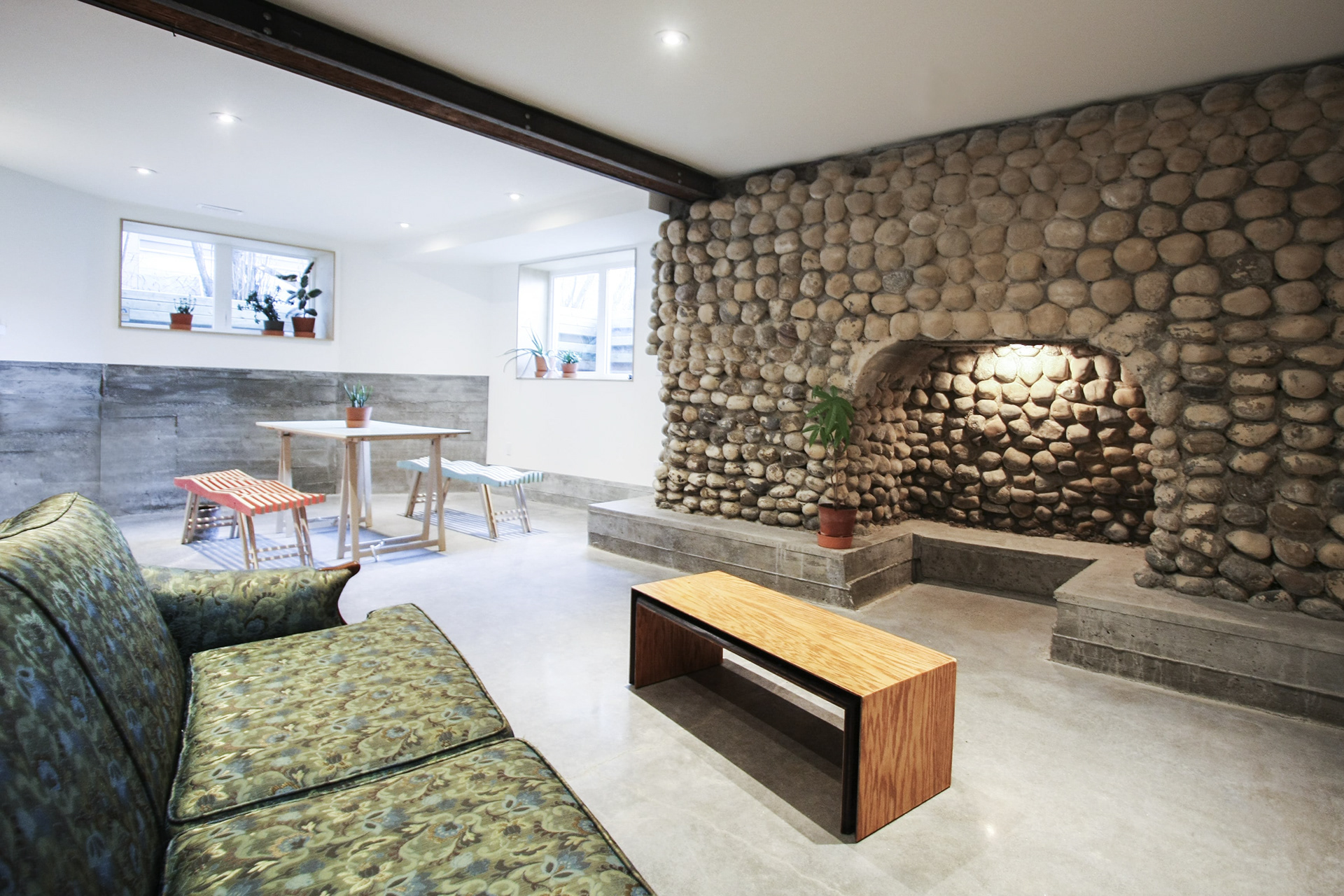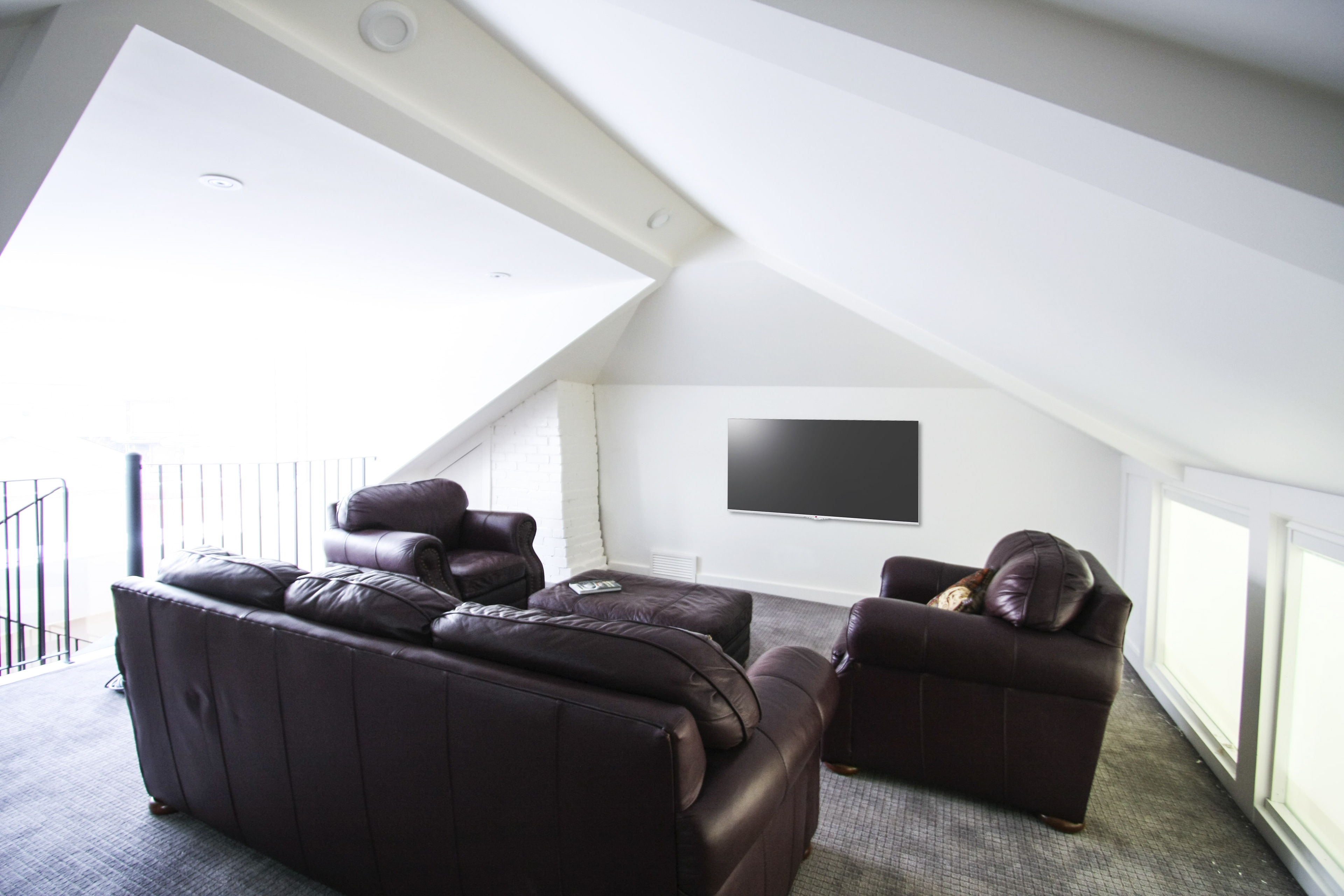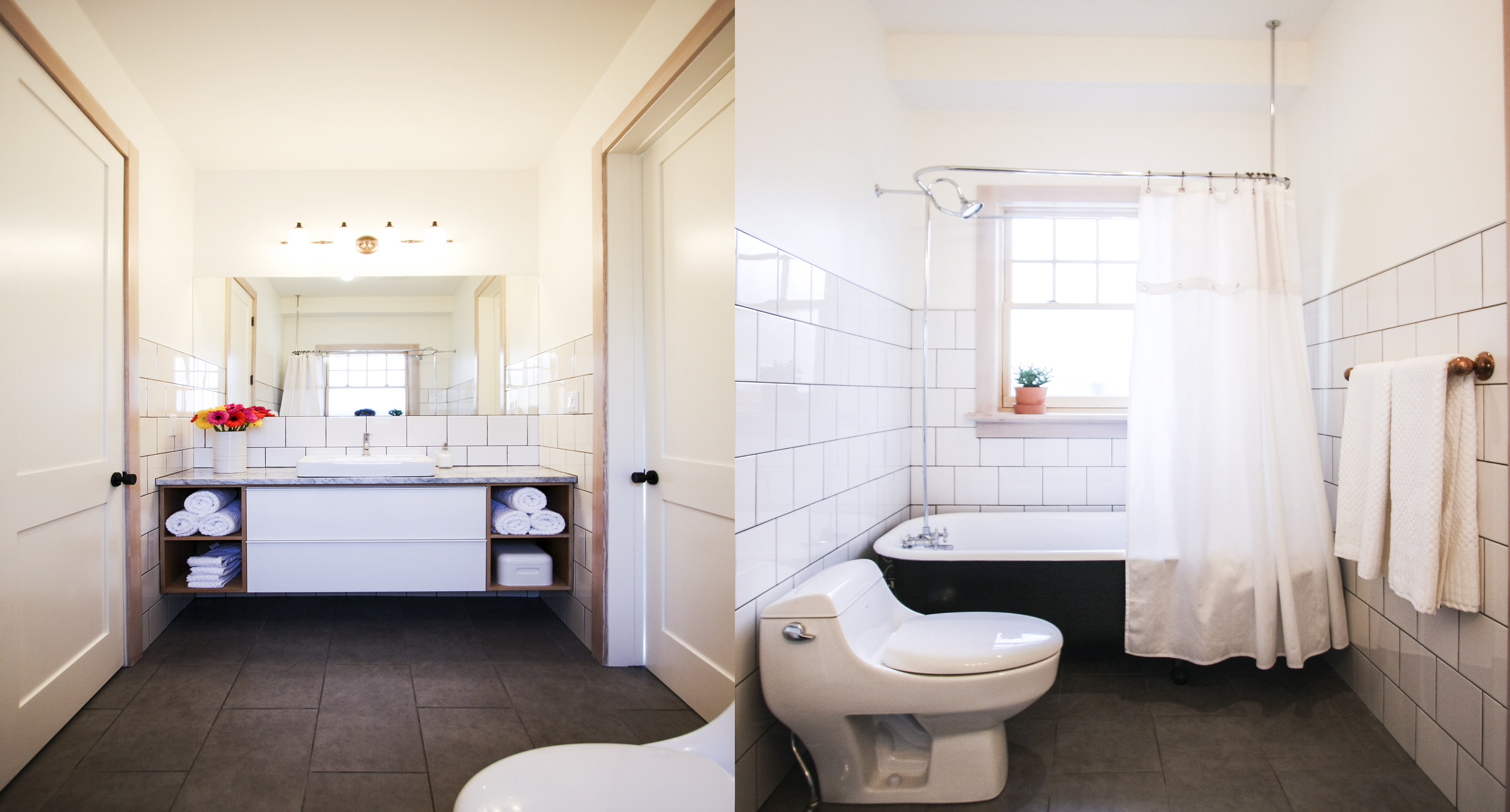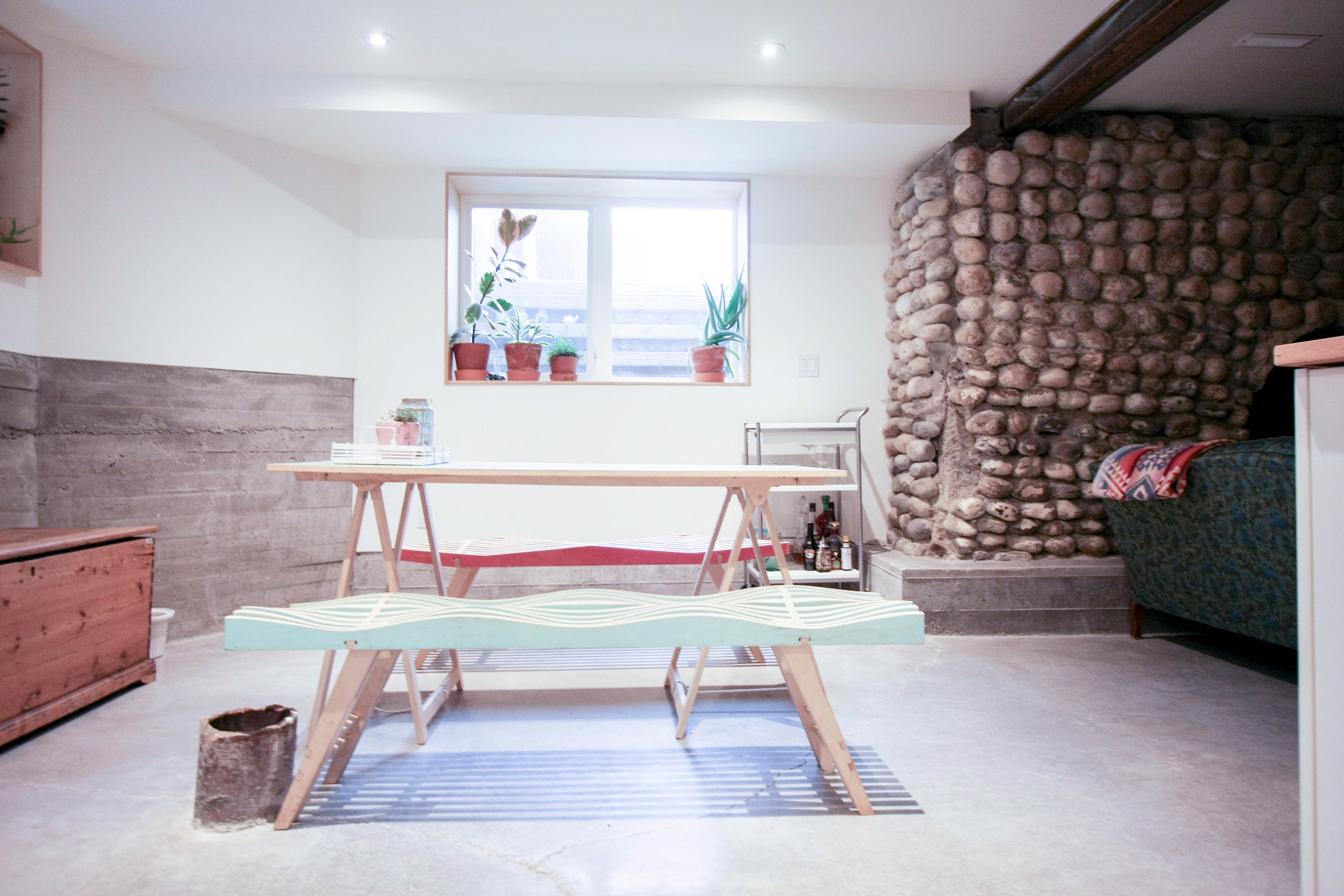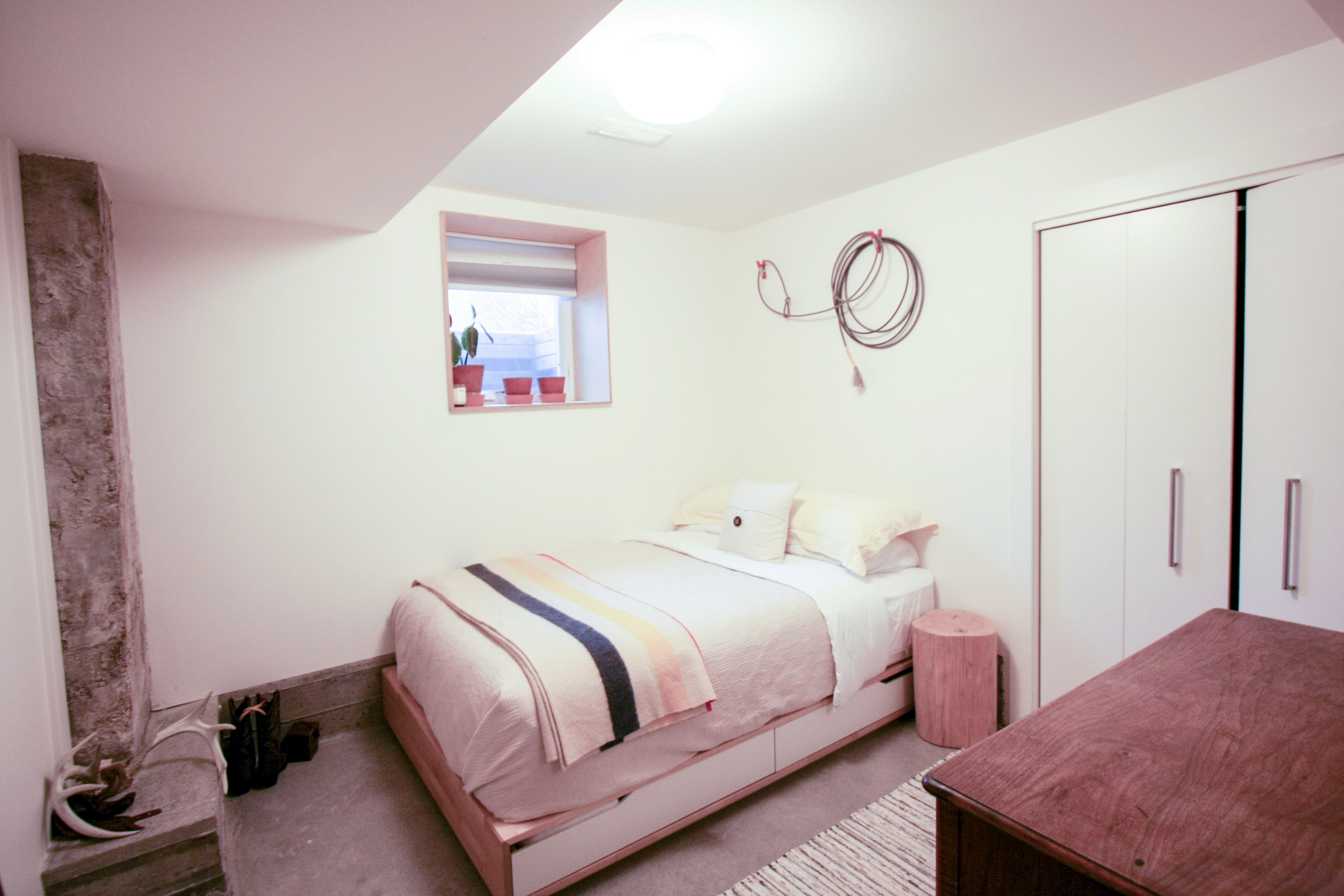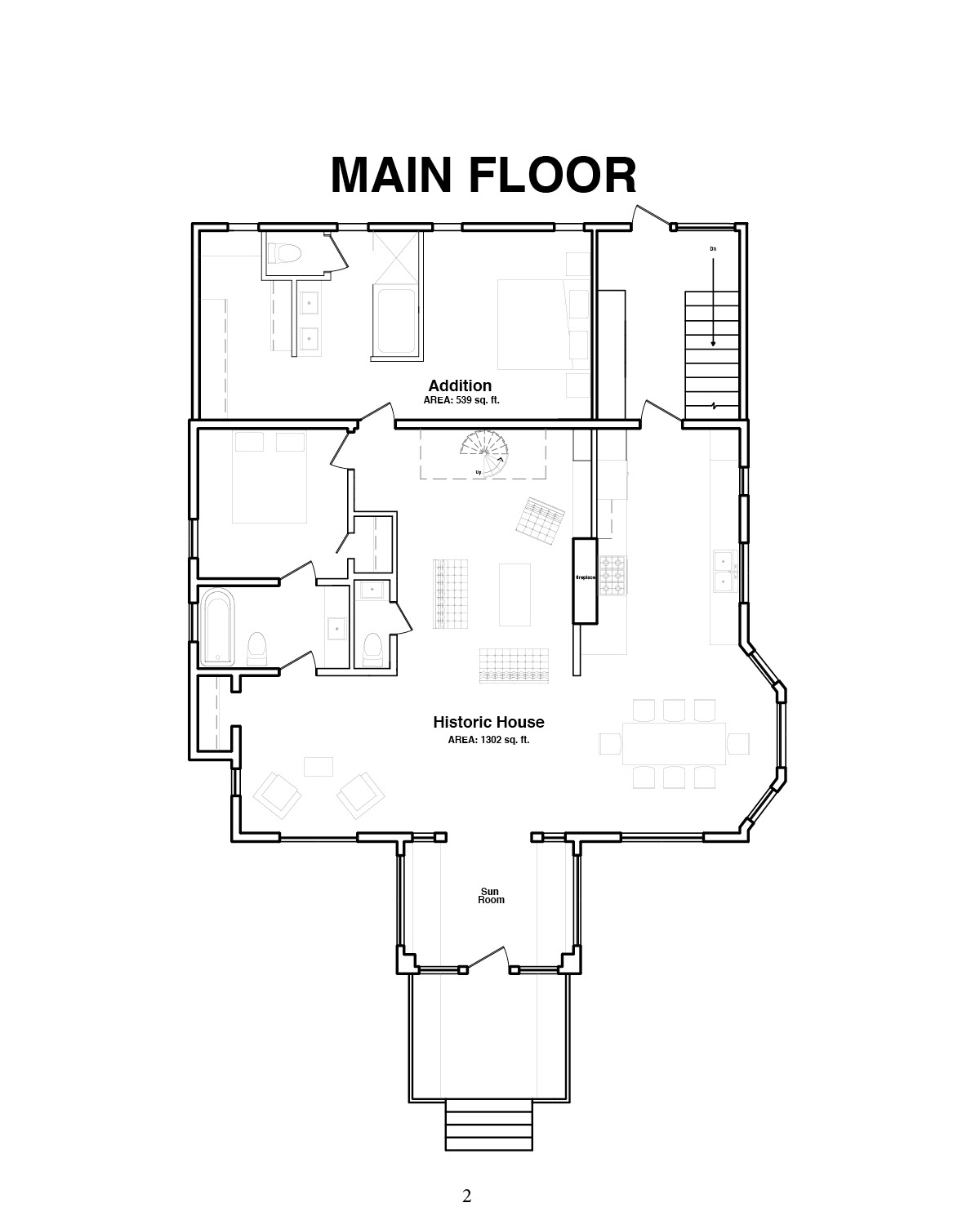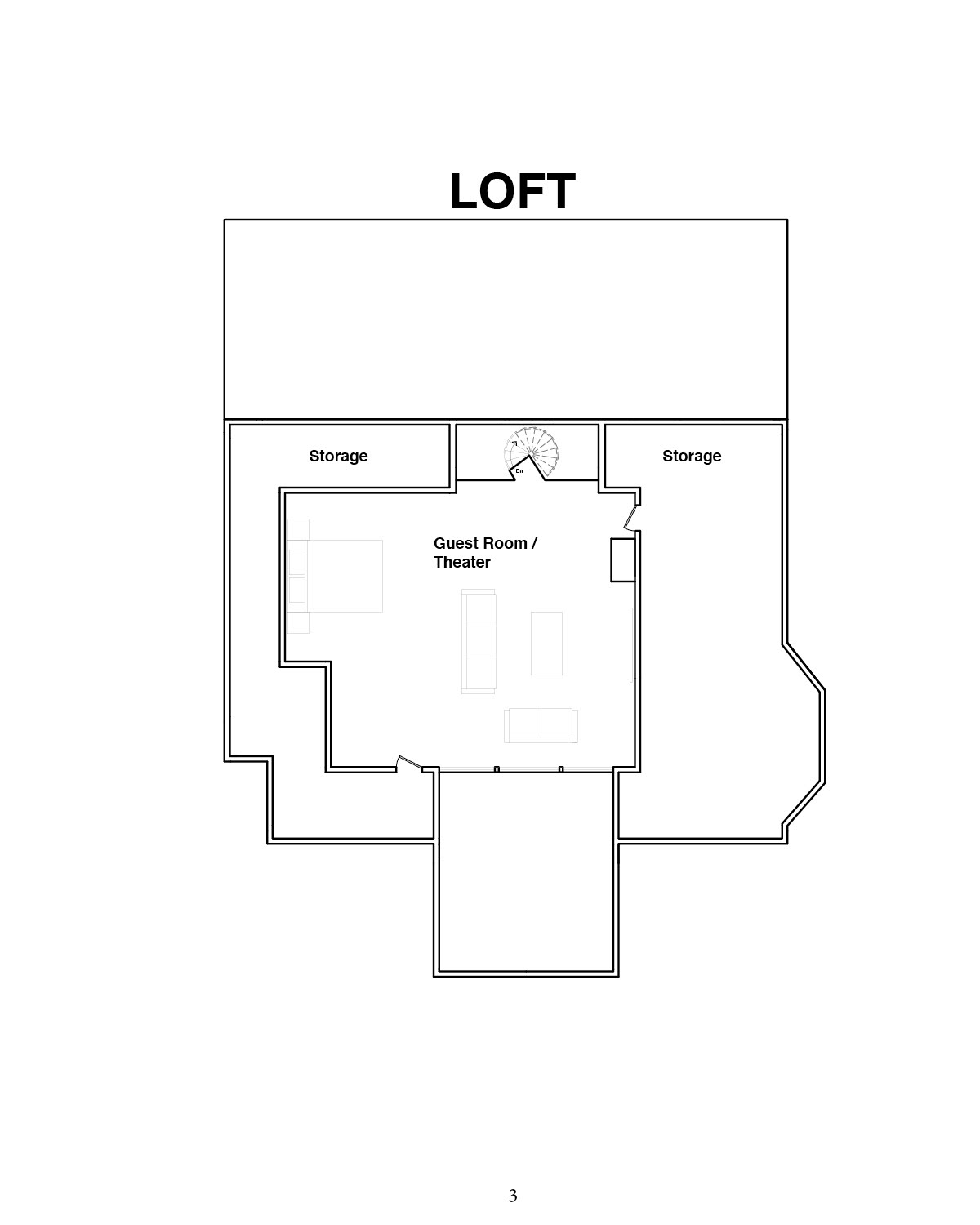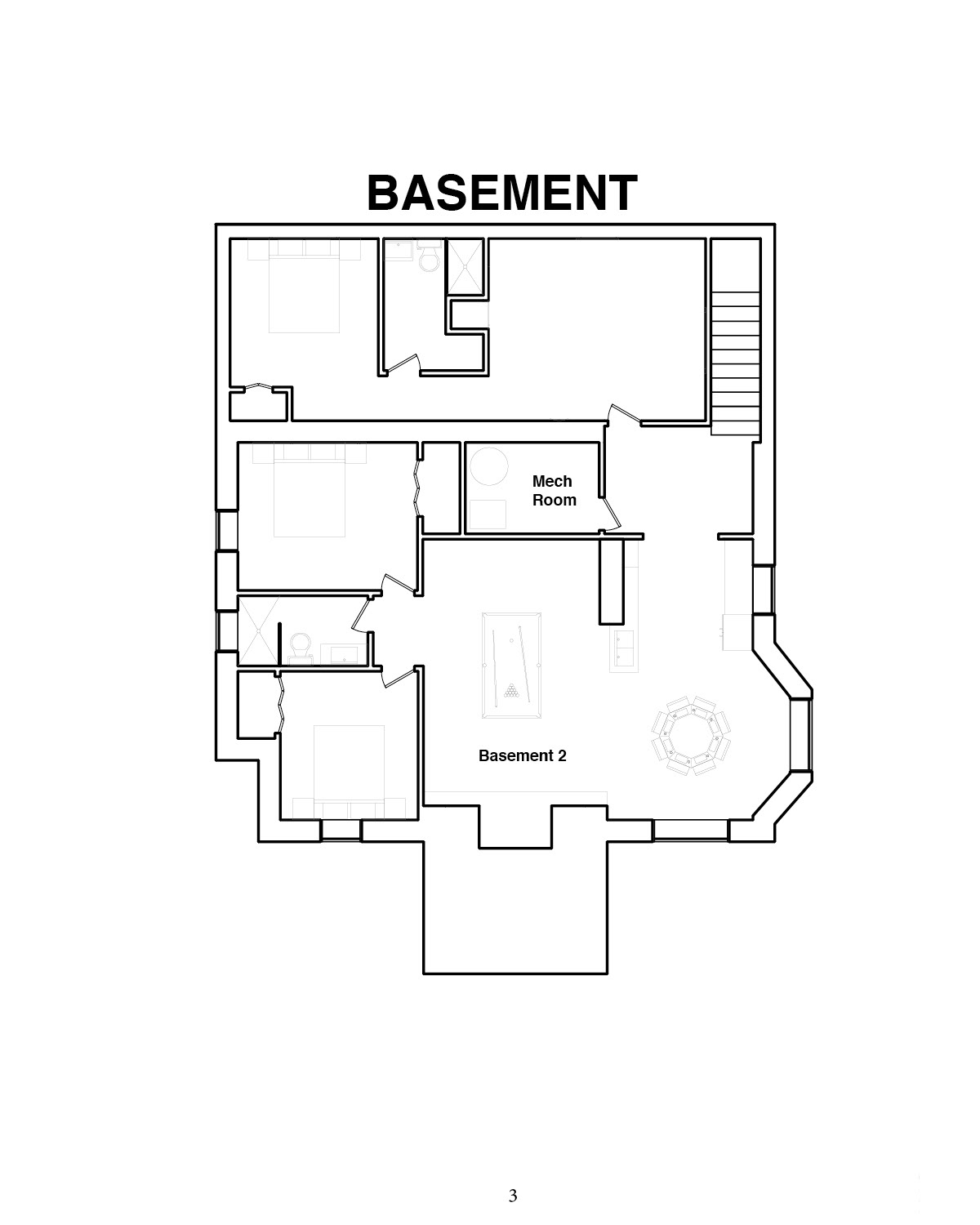 Custom Laneway House
The Custom Laneway House is tucked away behind the original Withrow Heritage Main Home. The design of the Laneway House aims to reflect the changing needs of Calgarians with inventive and adaptable uses of space. The compact living solutions include a built-in dining room table that folds out to accommodate large gatherings, storage space integrated into the framing of walls, and a sleeping loft in the vaulted ceiling space. 
This Laneway House is full of custom designed special features that make the seemingly small 2 bedroom home feel much larger than it is. The House has two master bedrooms, each with its own full ensuite bathroom, along with a powder room accessed from the living space. The ceilings are vaulted, with a double height entry area. 
Special features include:
- Custom stair railing that acts as a trellis for potted plants to grow up
- Built in dog house
- Central dividing wall housing many custom cabinets for storage, effectively utilizing stud space
- Home office on the stair landing
- Fire pole for a fun way to access front entry!
- Large, south facing balcony with river views
The Laneway House has two bedrooms, 2.5 bathrooms, a sleeping/reading loft, at grade entry and mudroom, home office, radiant concrete floors on ground level, white oak hardwood flooring, custom built ins galore, and a highly functional, open concept kitchen, dining, living room space, with skylights that bring in tons of southern sunlight.
The Laneway House is a new build home, covered by a new home warranty.
Laneway Home Details:
Total Liveable Square Footage: 885 sq. ft
Date of Completion 2017
Building type: Laneway Home
Bedrooms: 2
Bathrooms: 2.5
Heating: Forced Air, Radiant Concrete Slab
Construction: Wood Frame
Foundation: Engineered Slab w/ screw-piles
Exterior Features: South facing 2nd level balcony
Flooring: Engineered Hardwood, Polished Concrete
Interior Features: many custom built in cabinets and furniture, custom made light fixtures, skylights, vaulted ceiling
AWARDS & PUBLICATIONS:
This property is for sale privately by the owner. If you are interested in purchasing this property, 
please contact Mark at 403-478-1193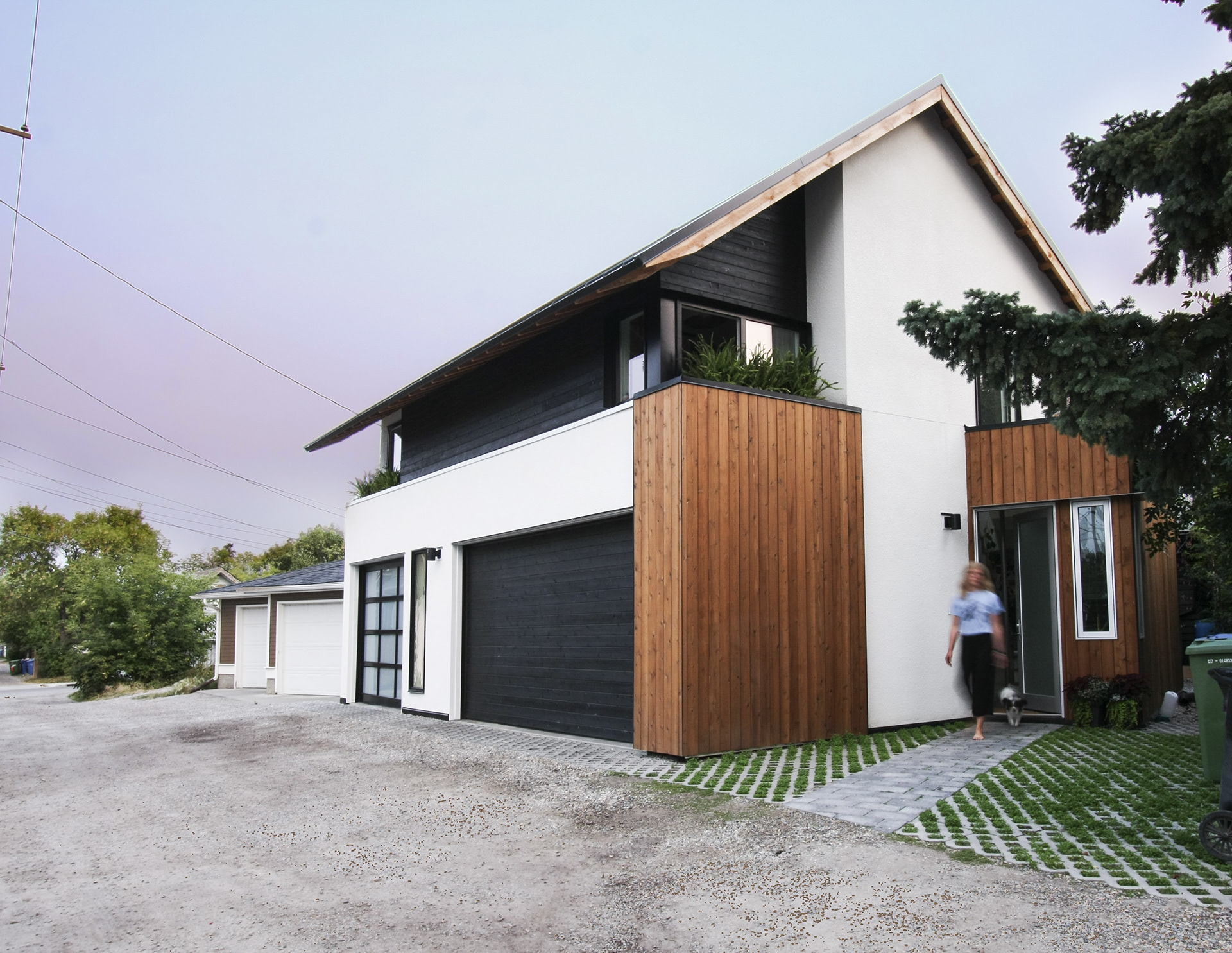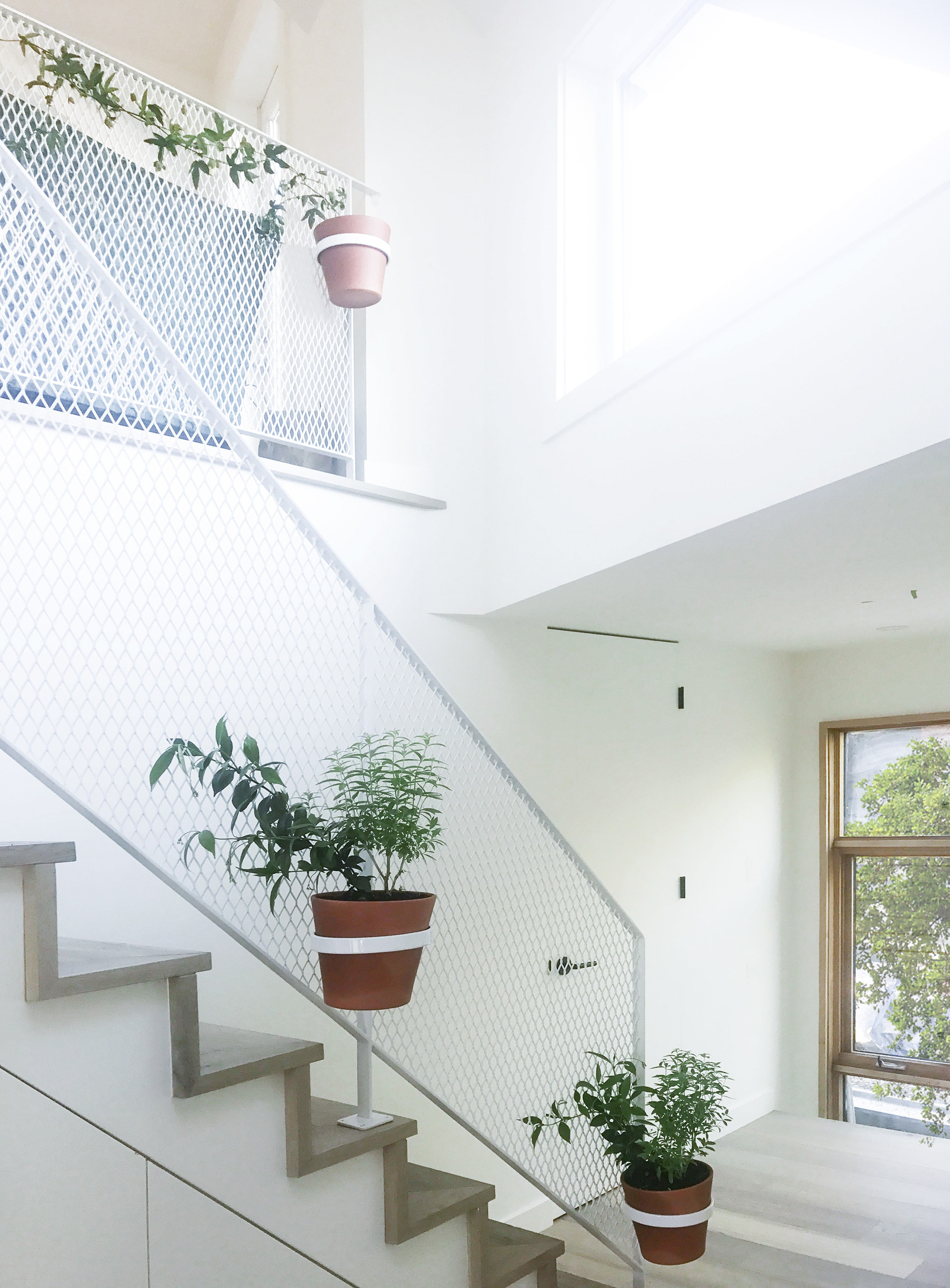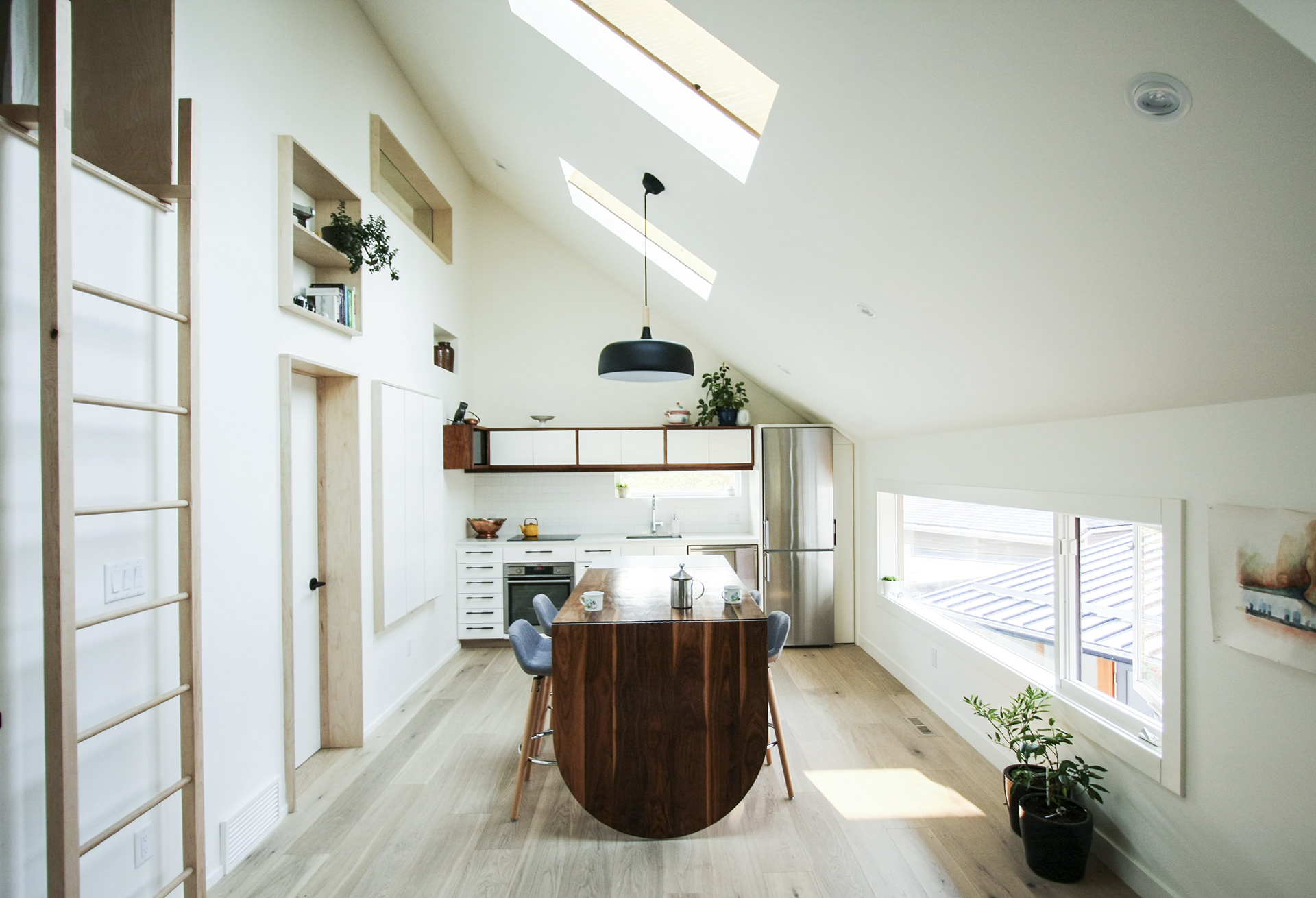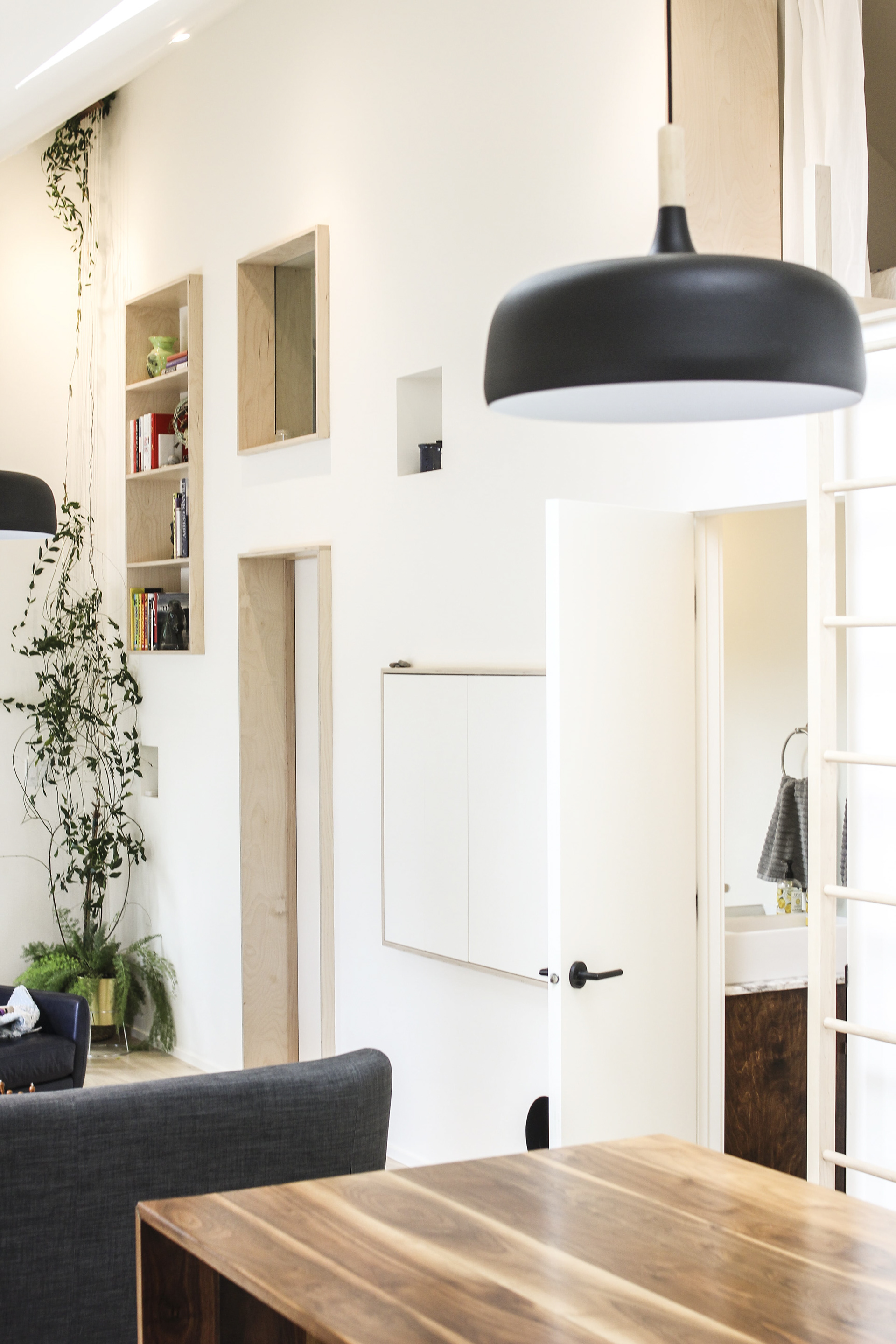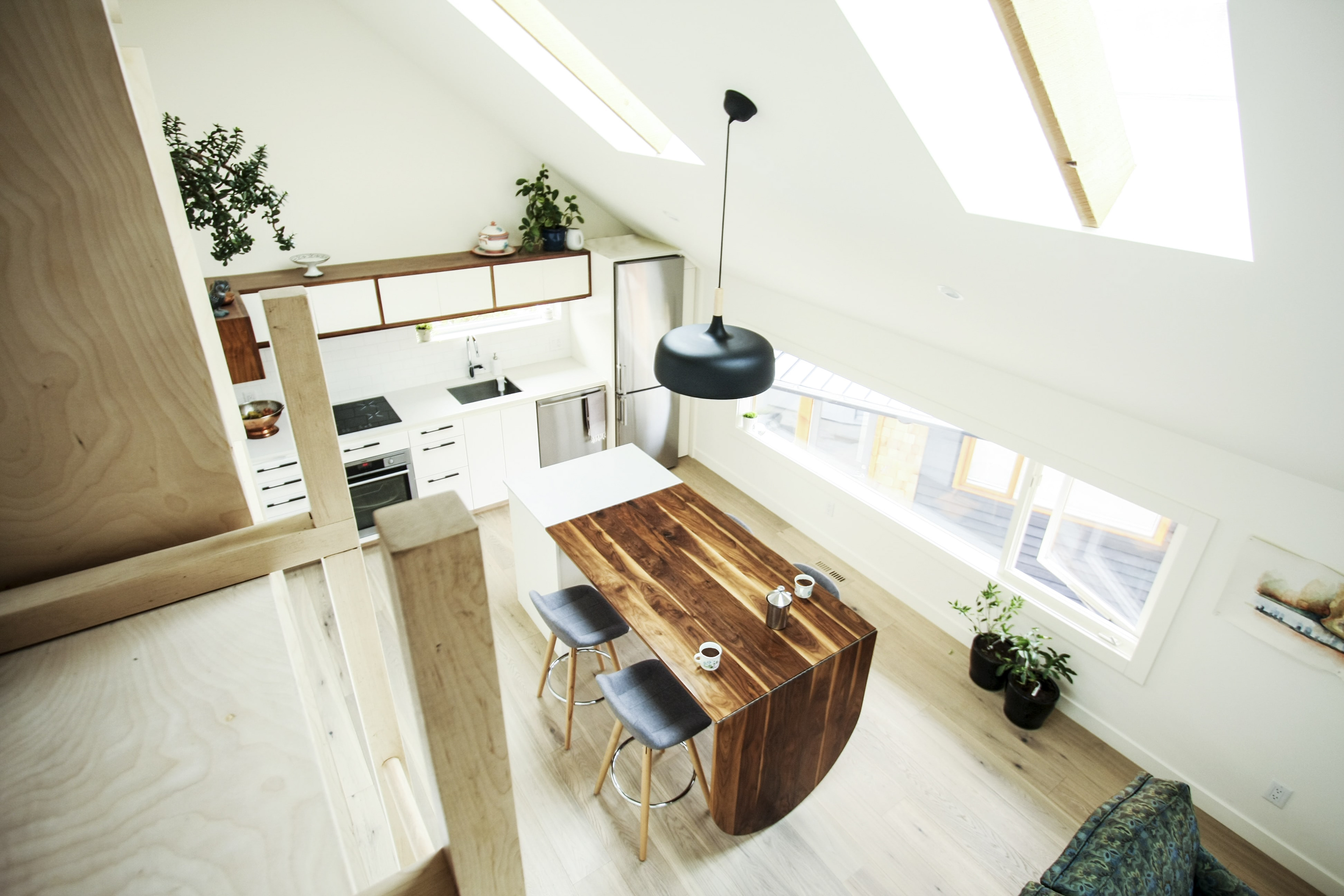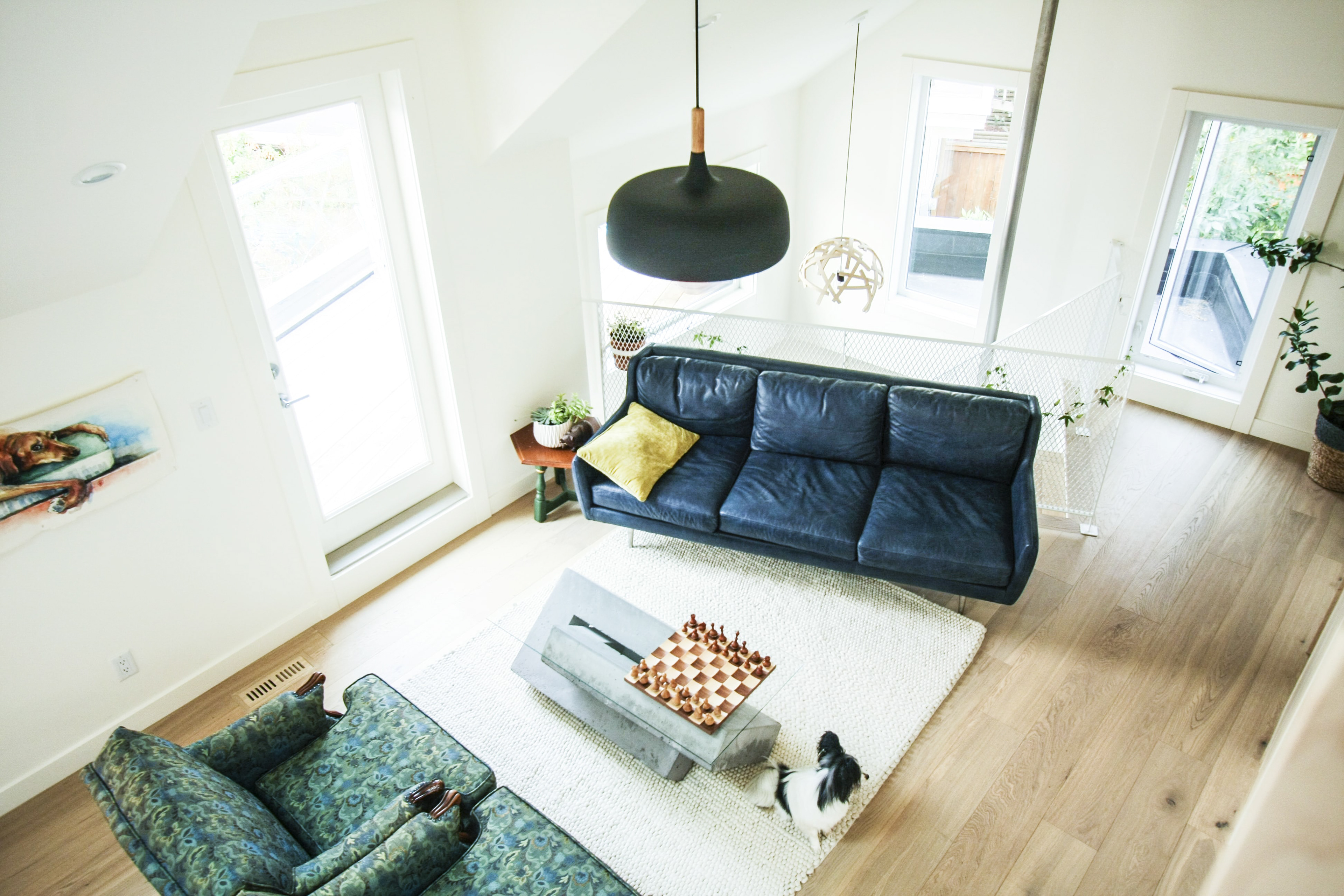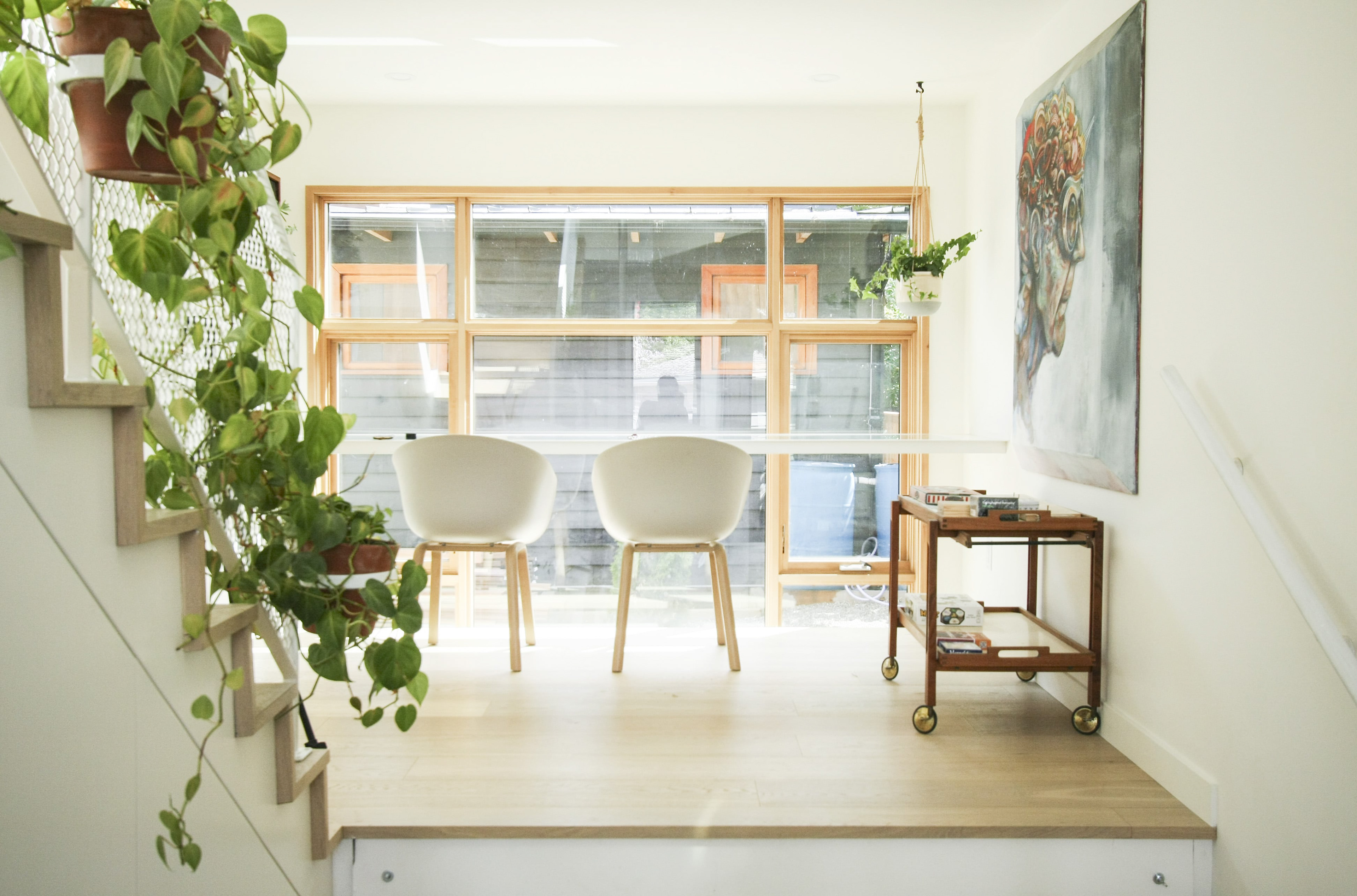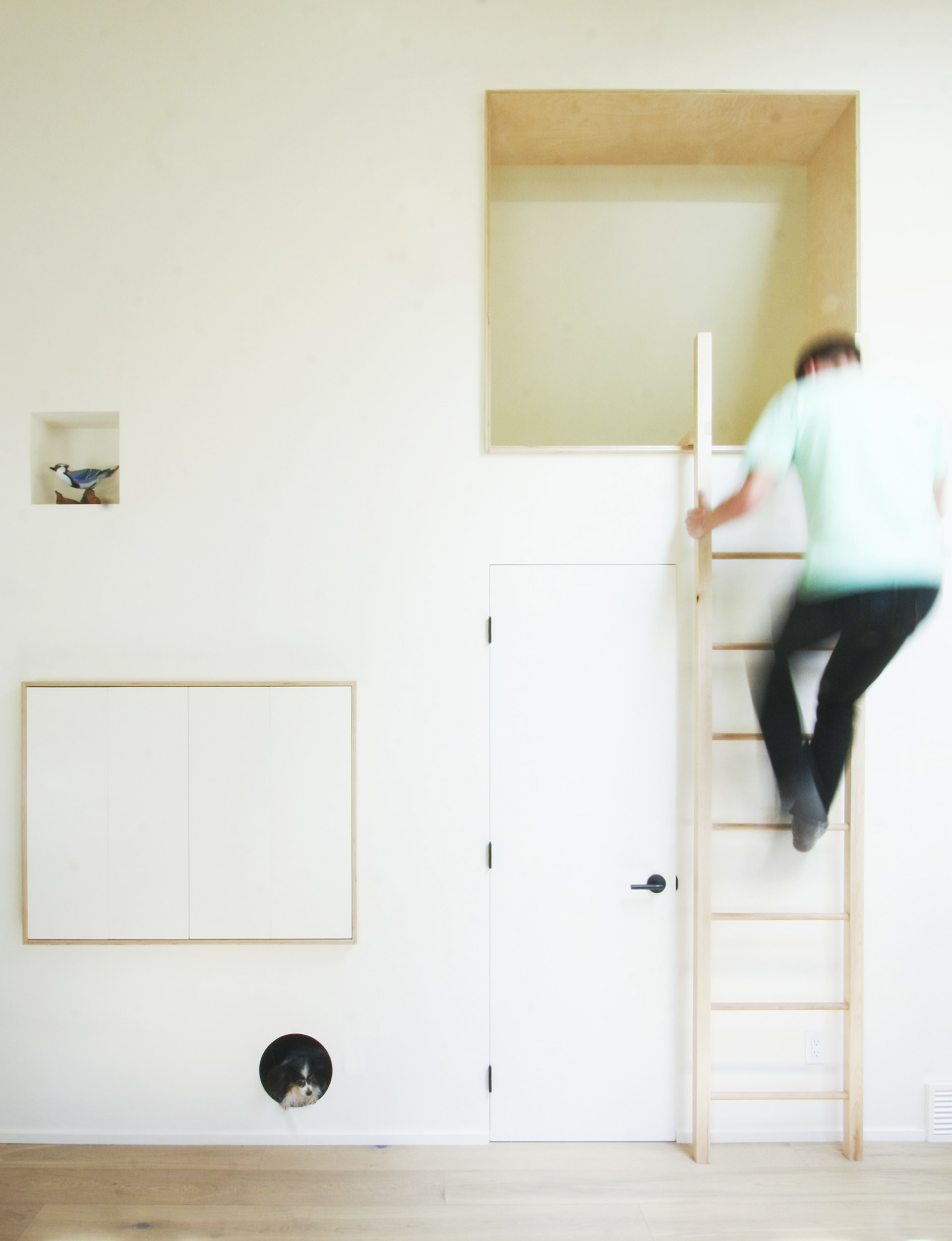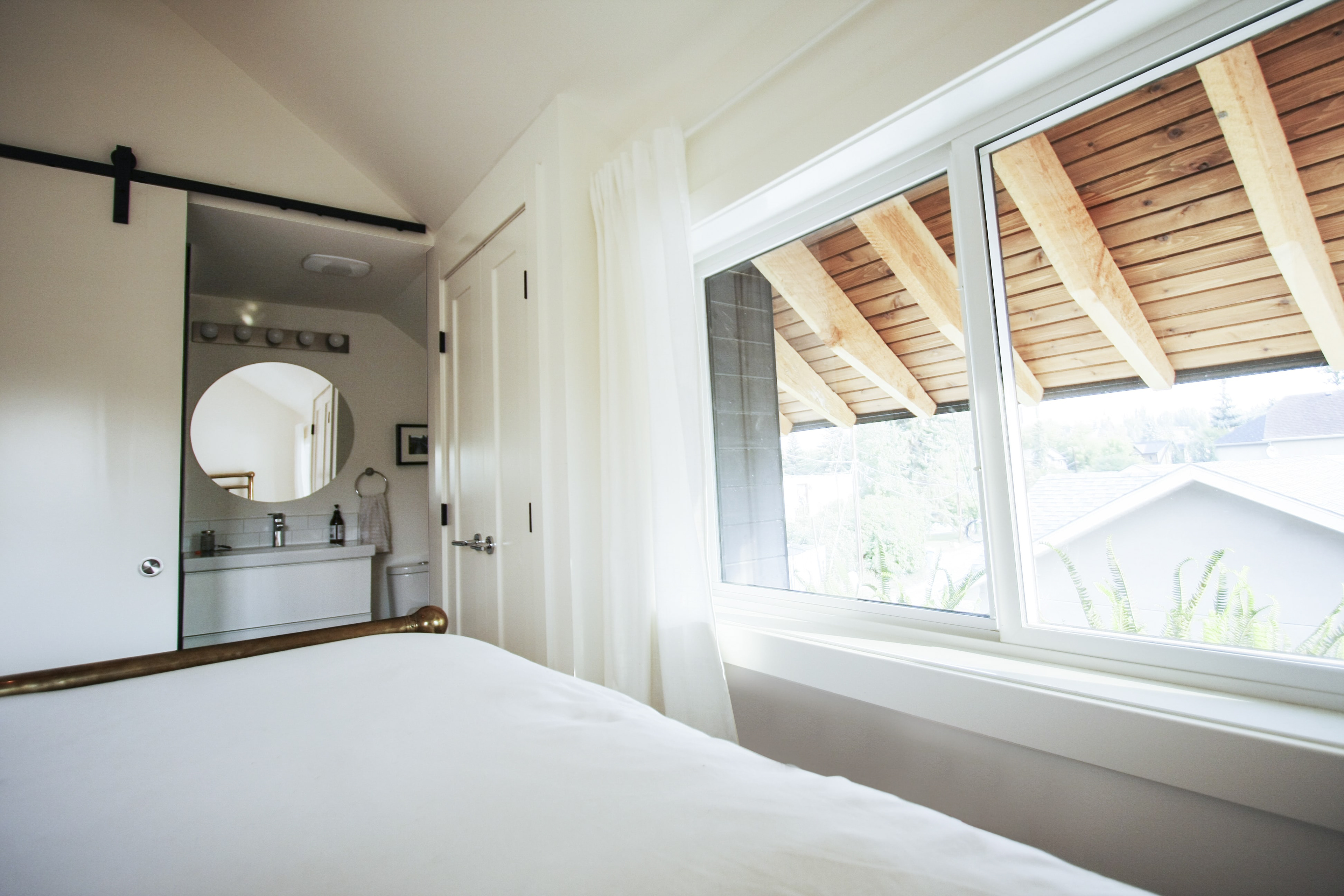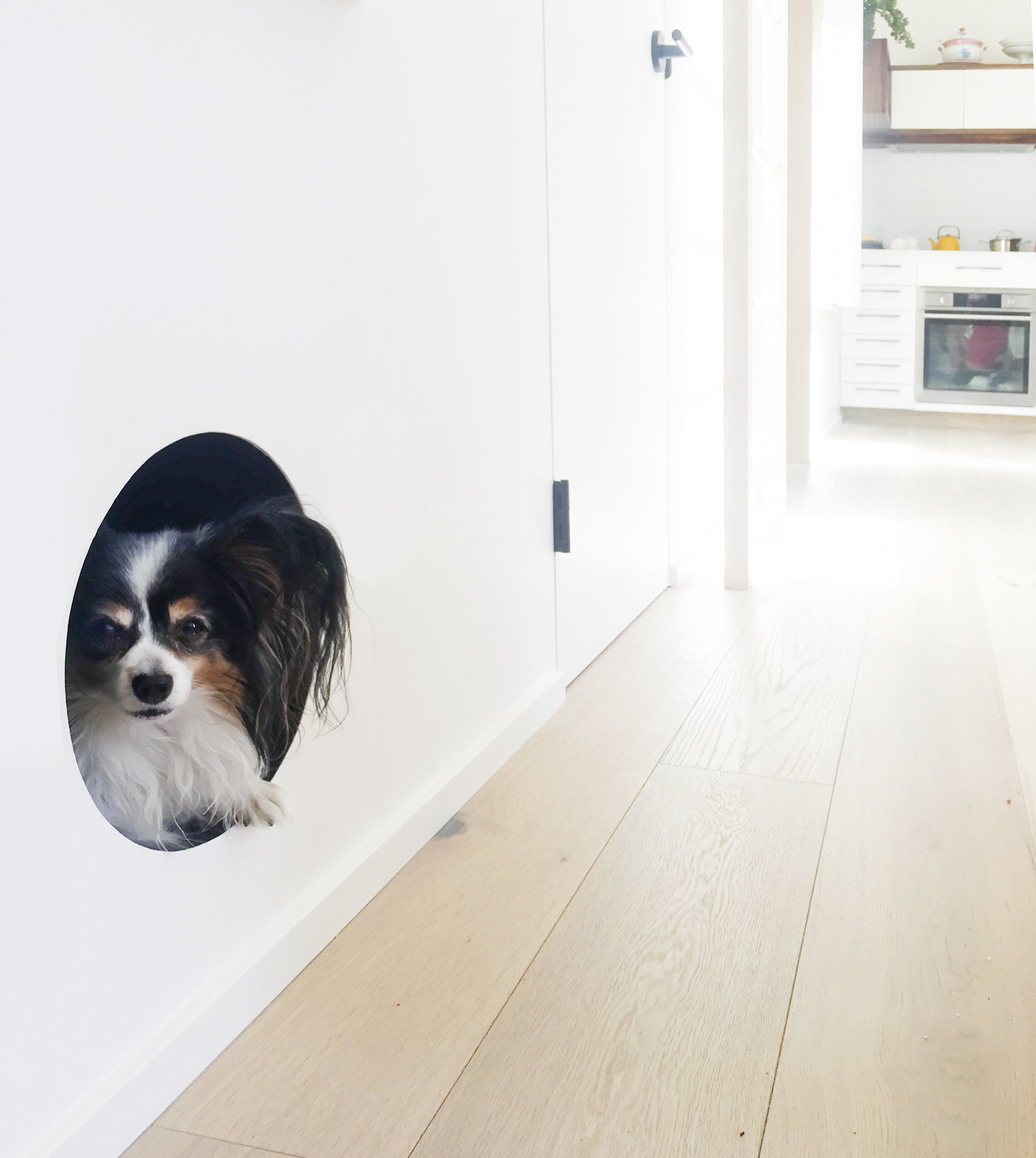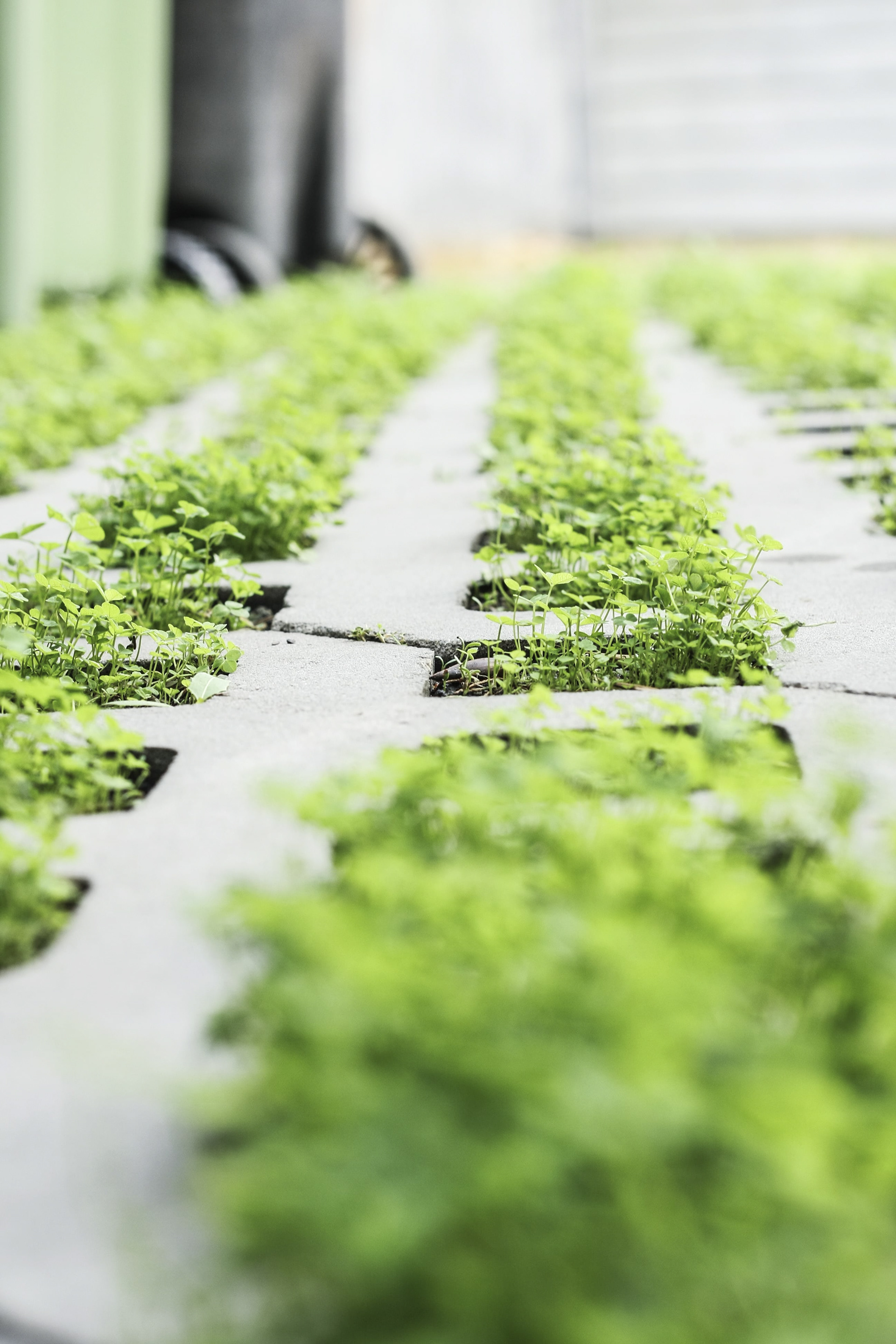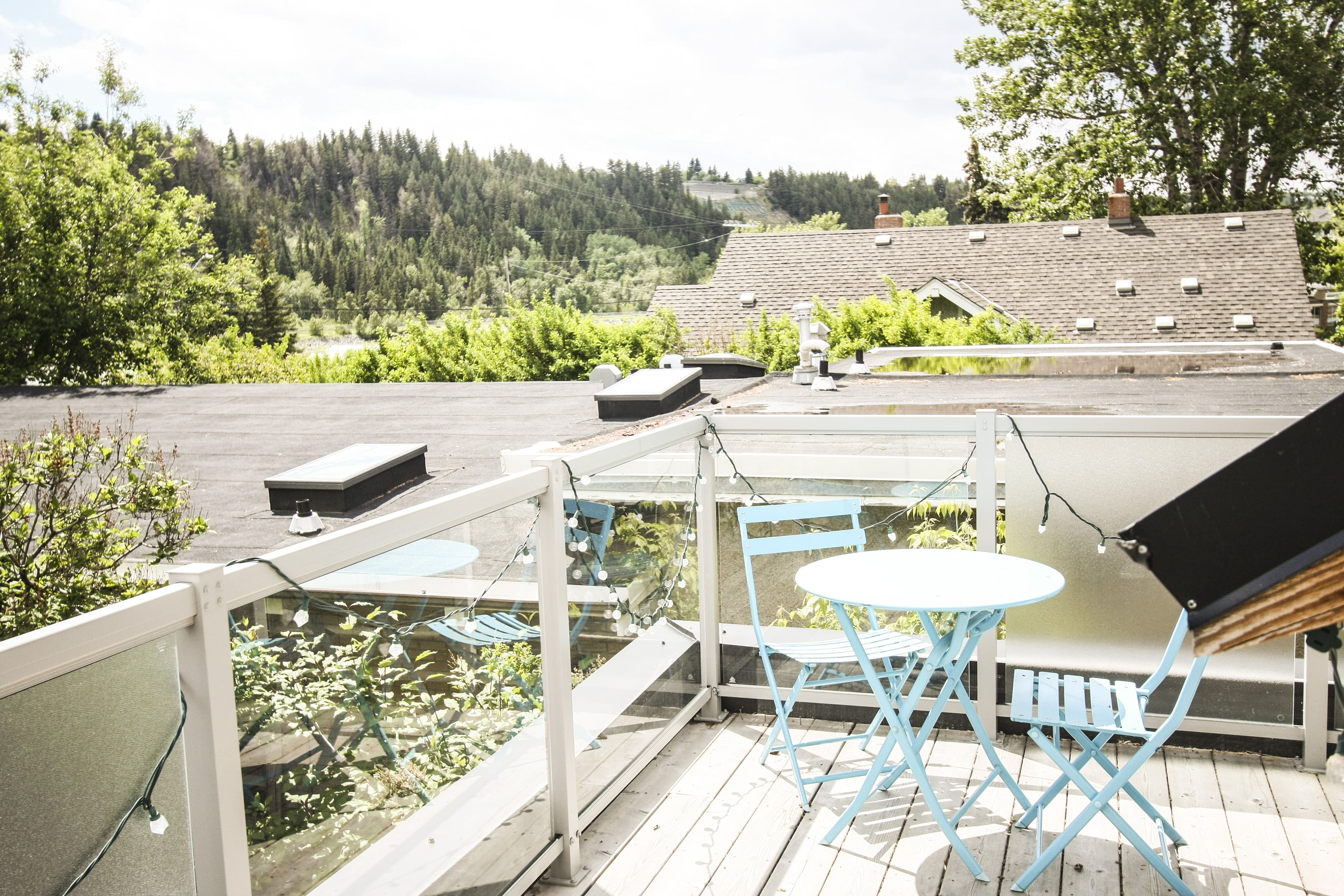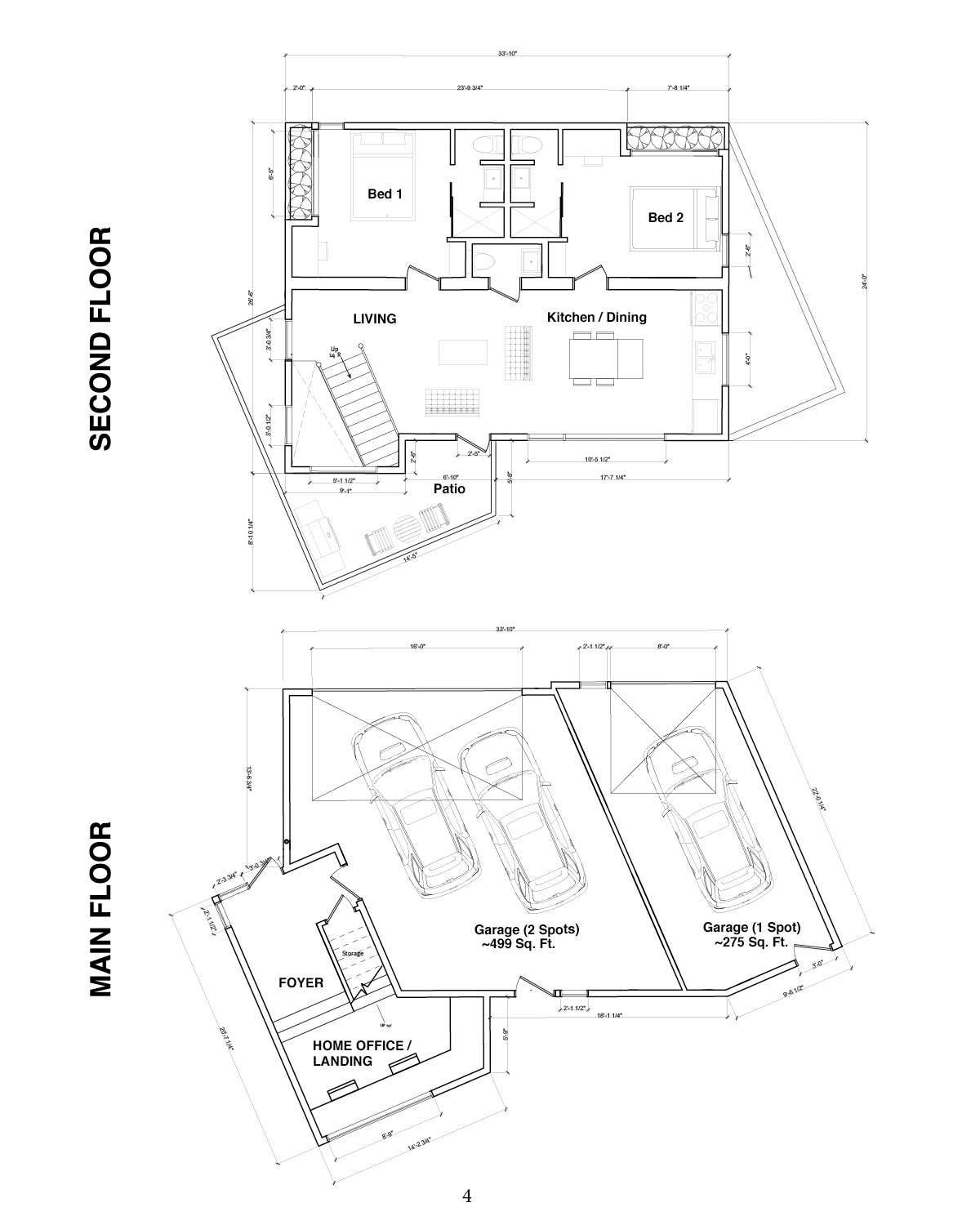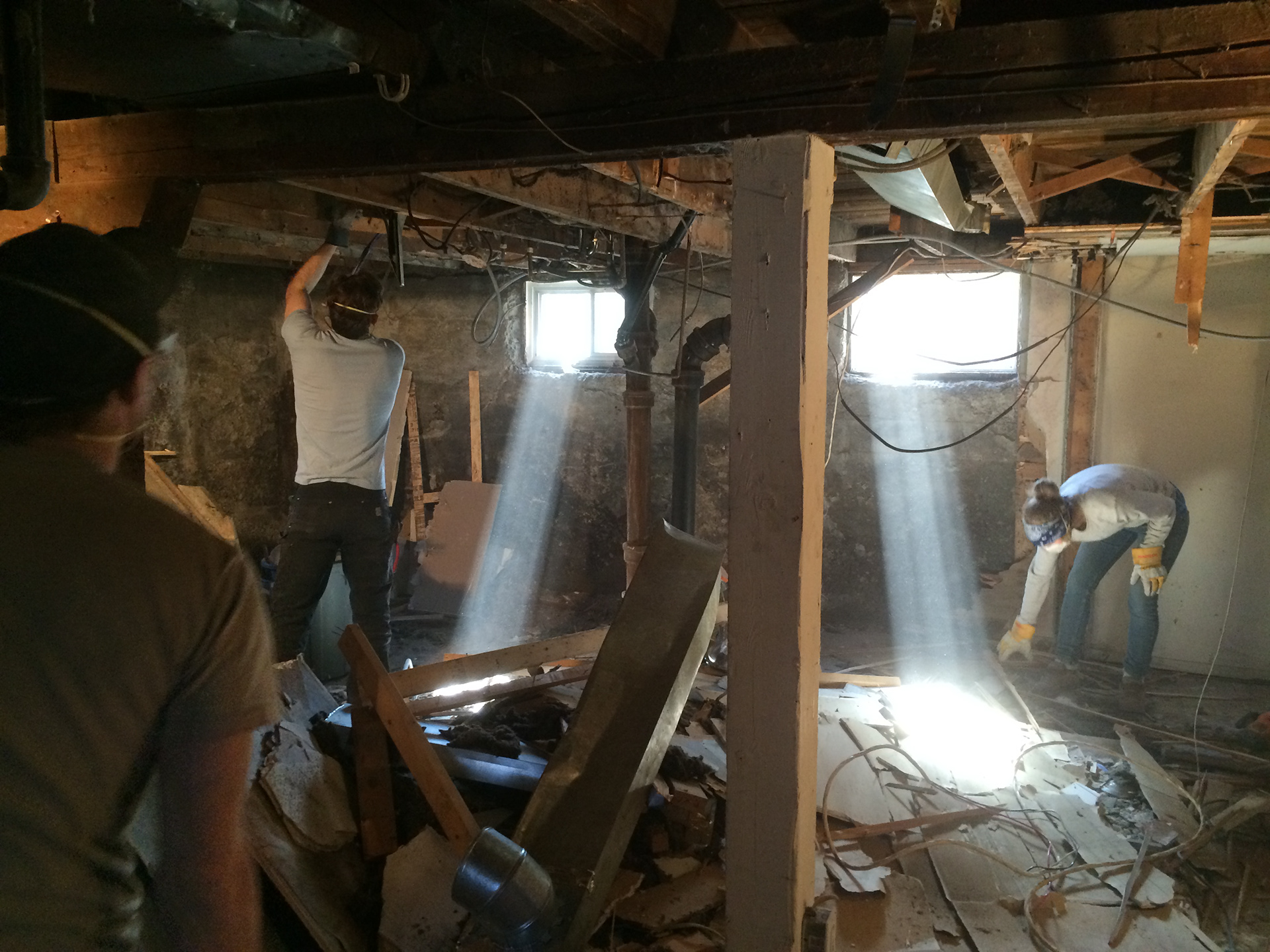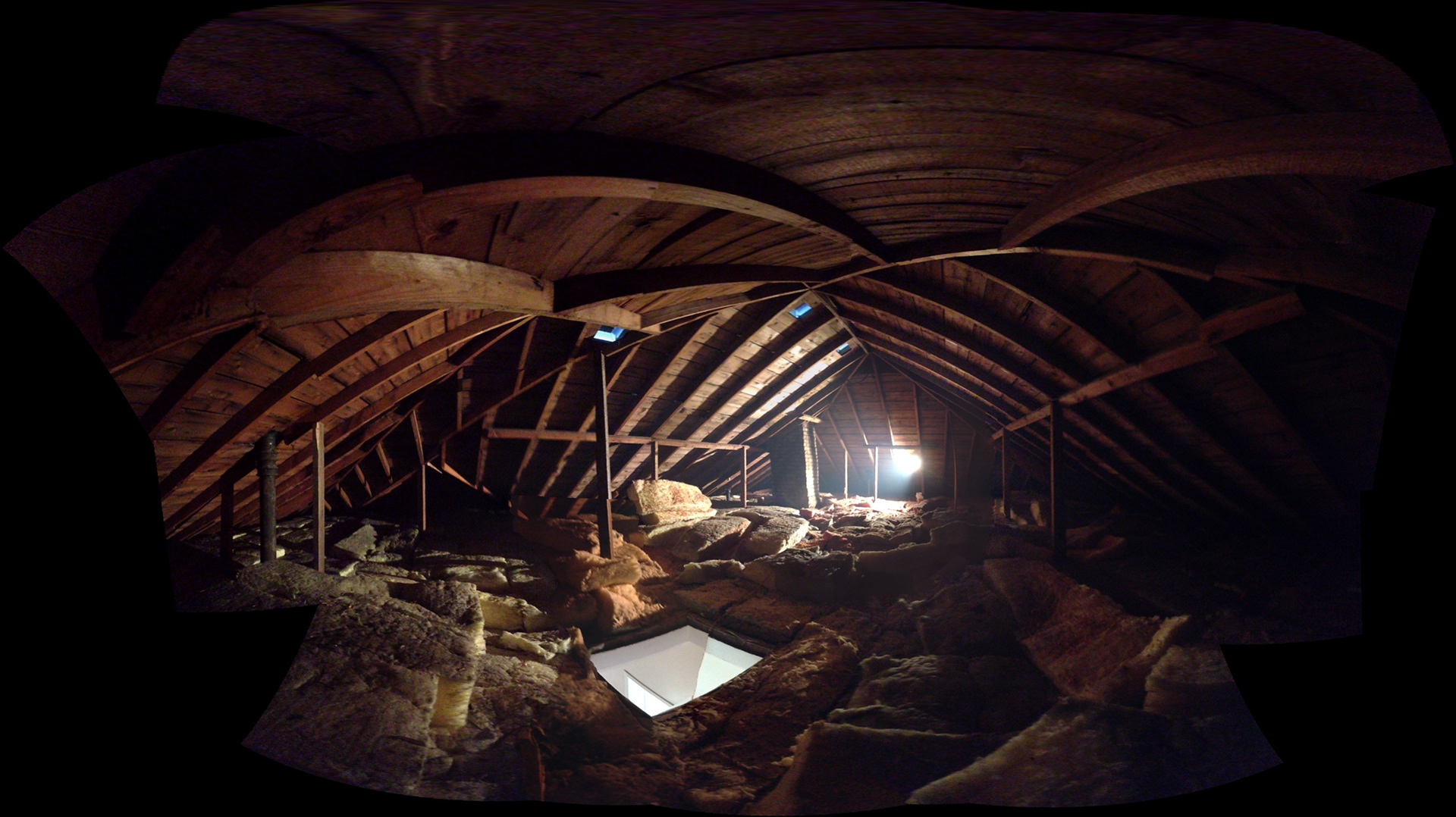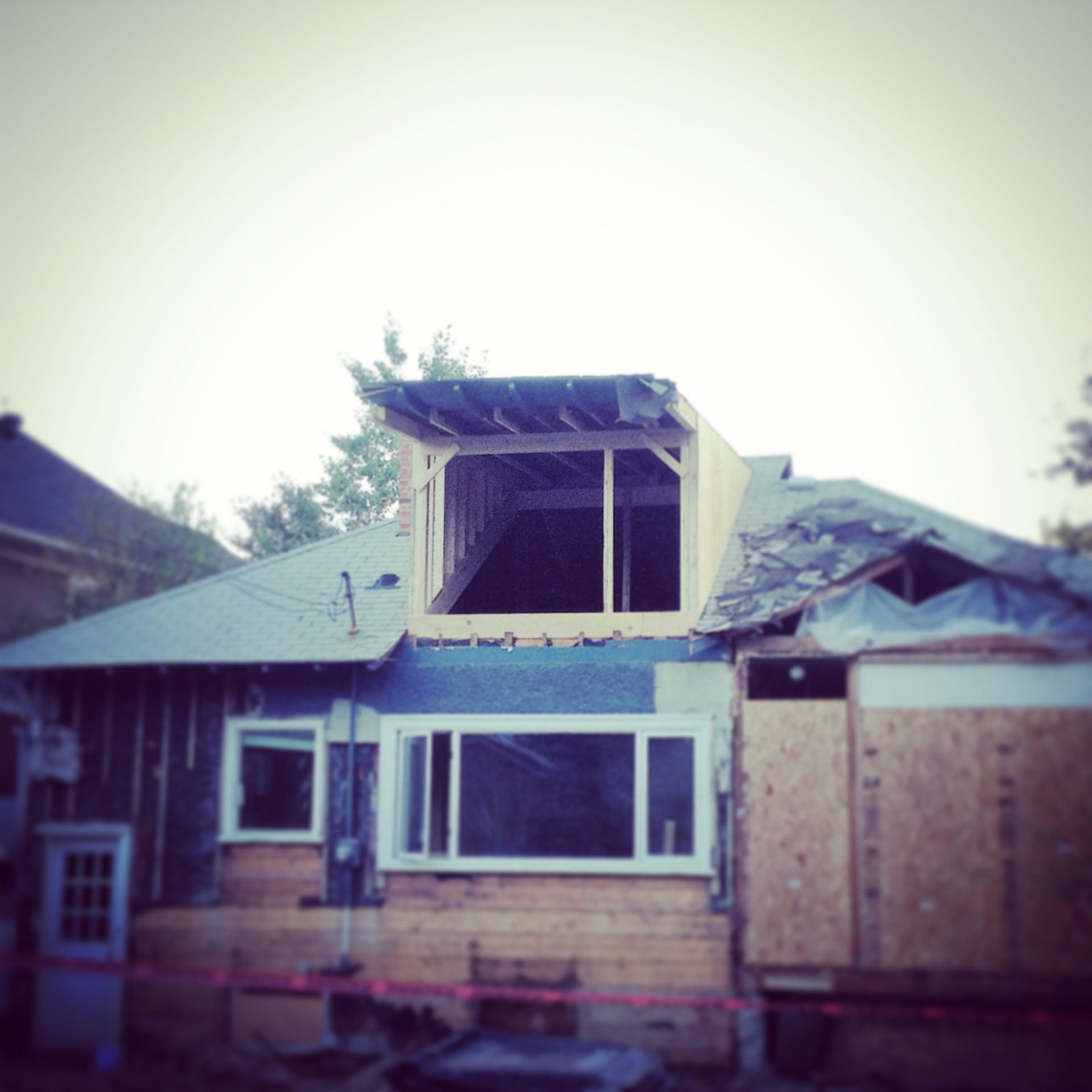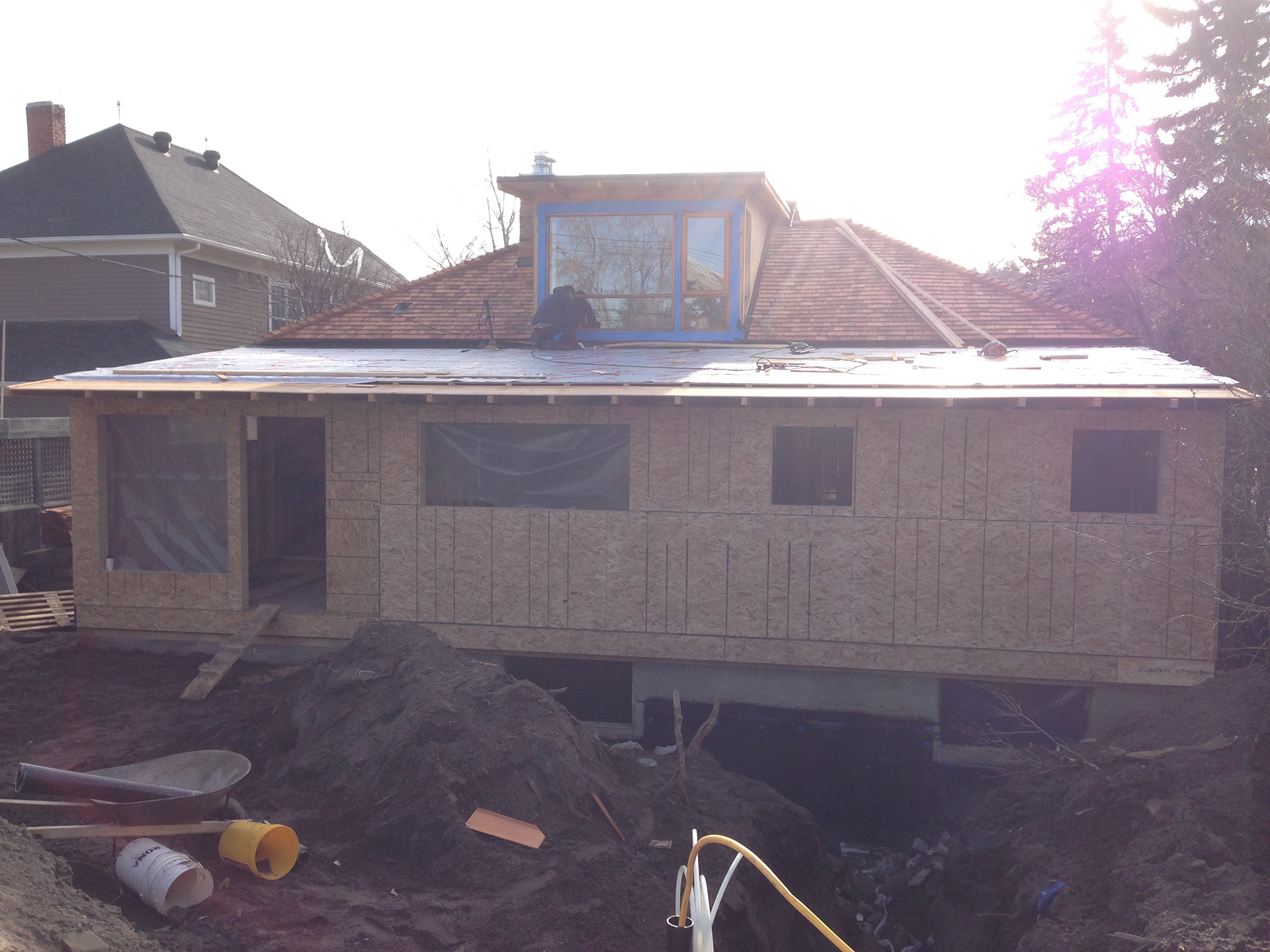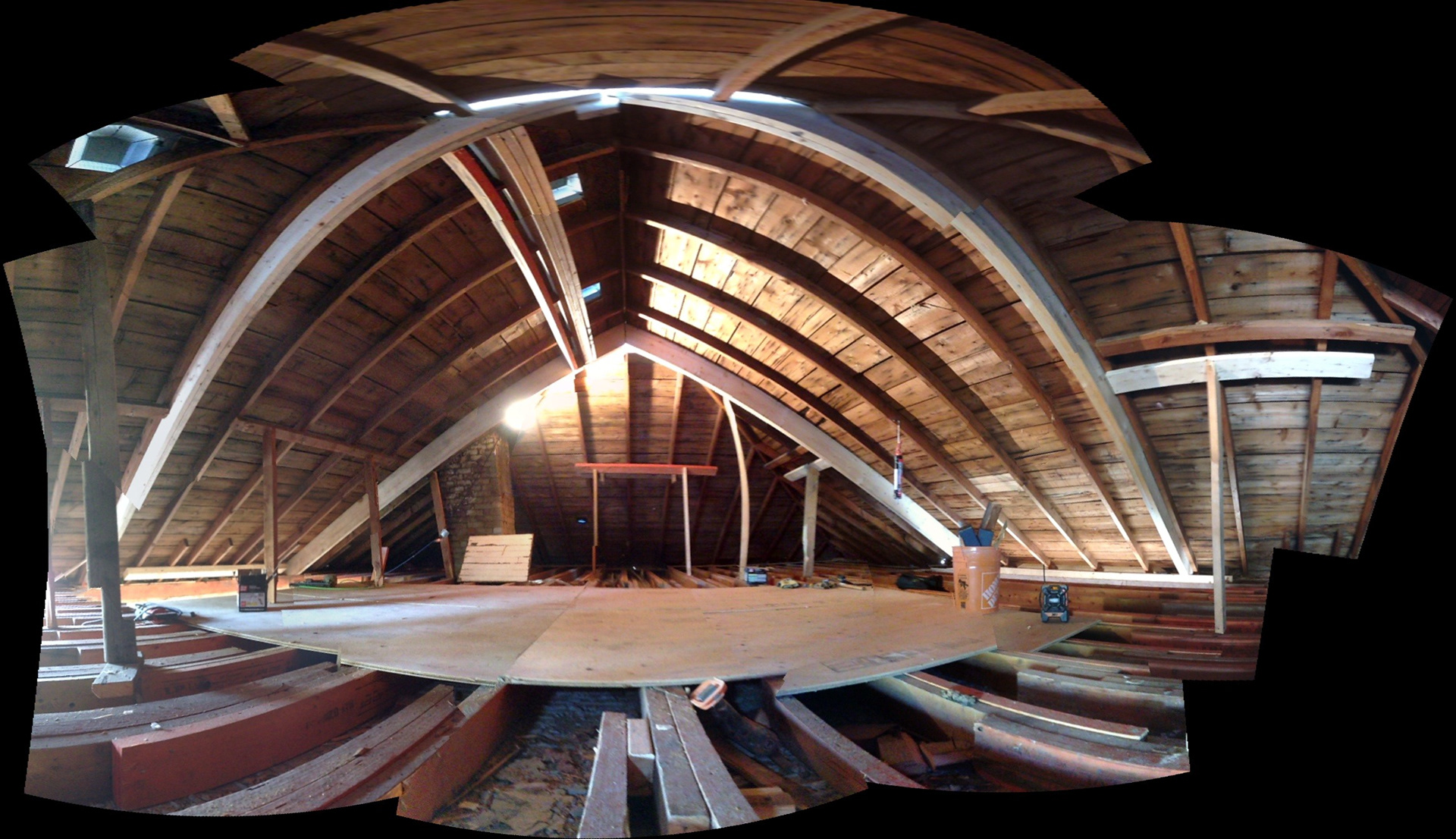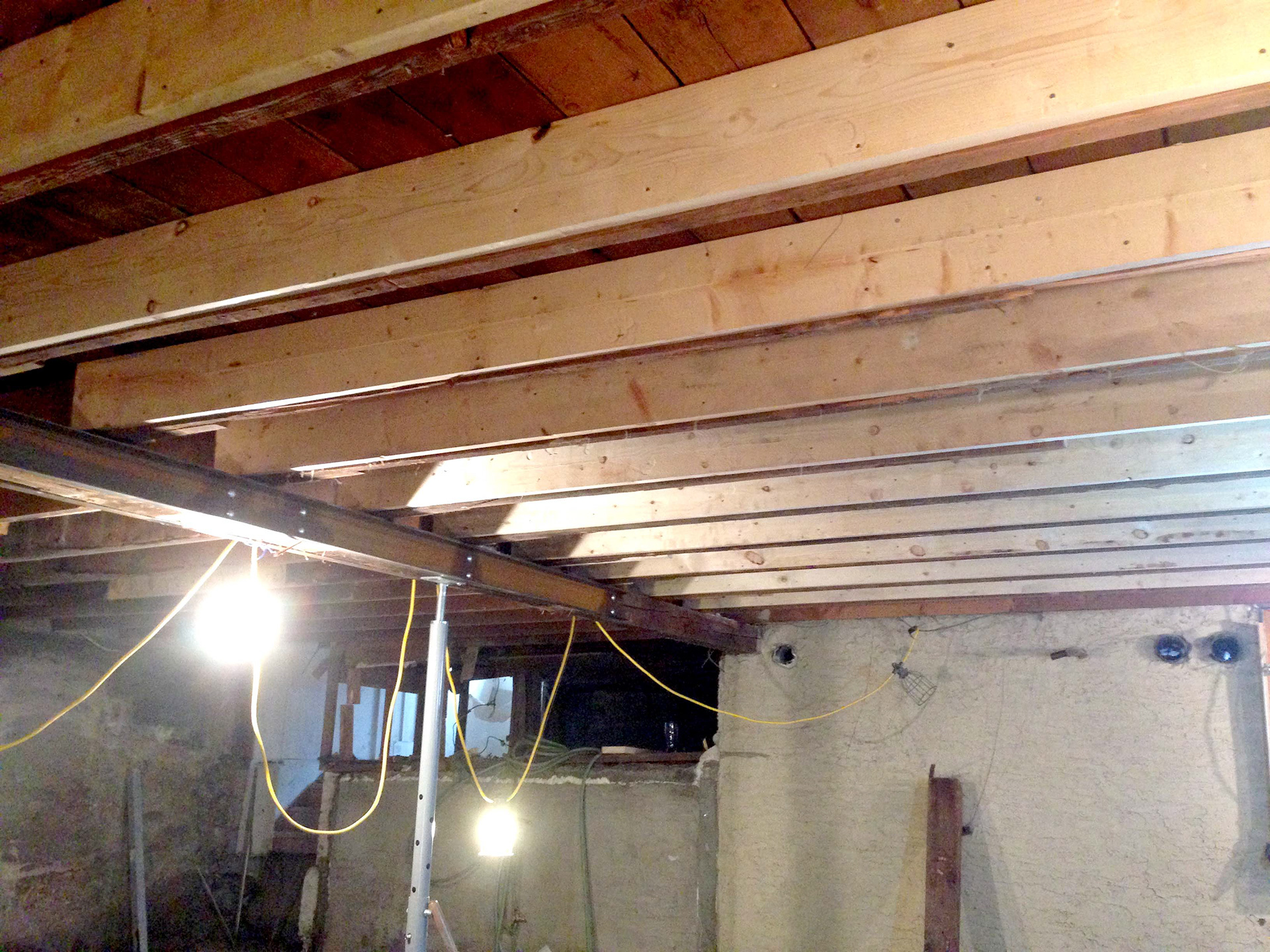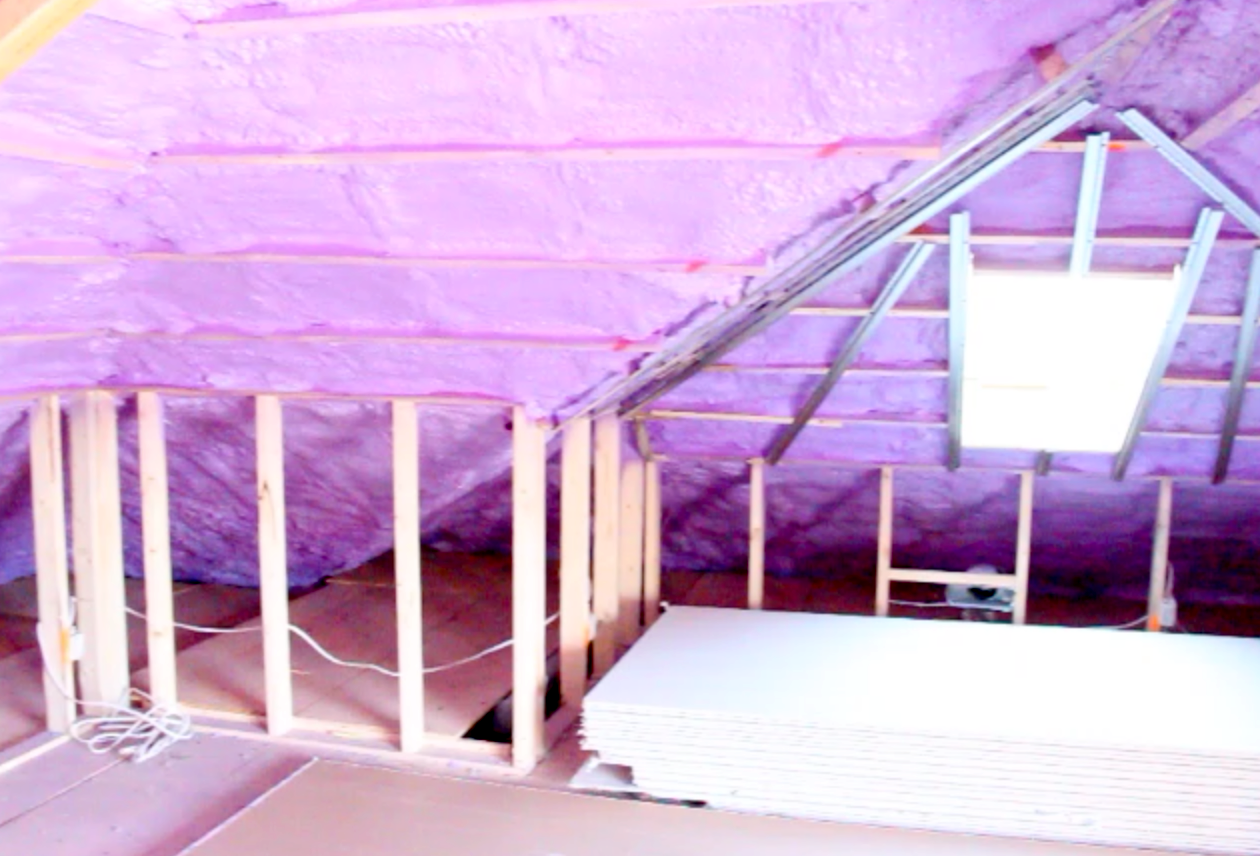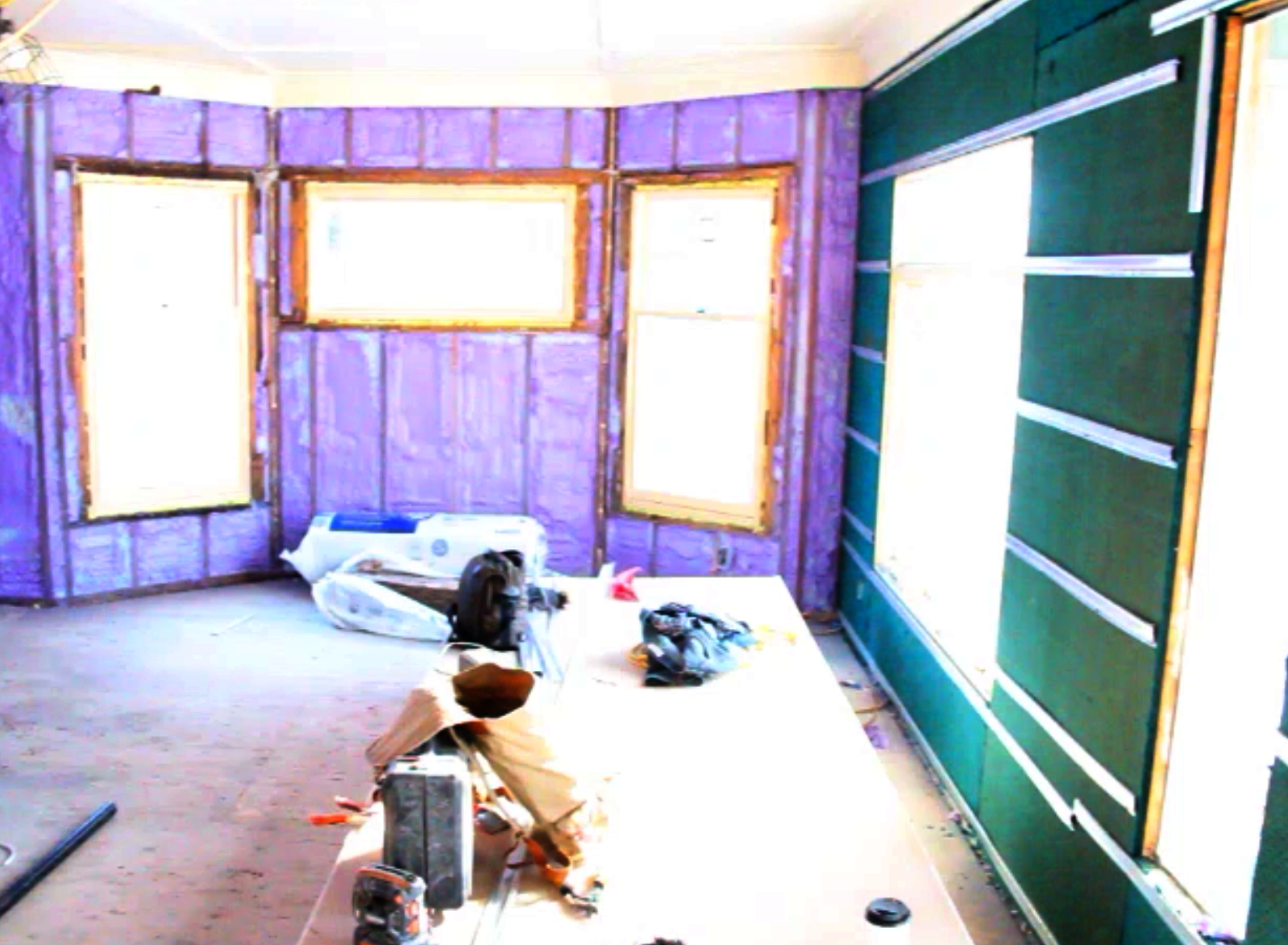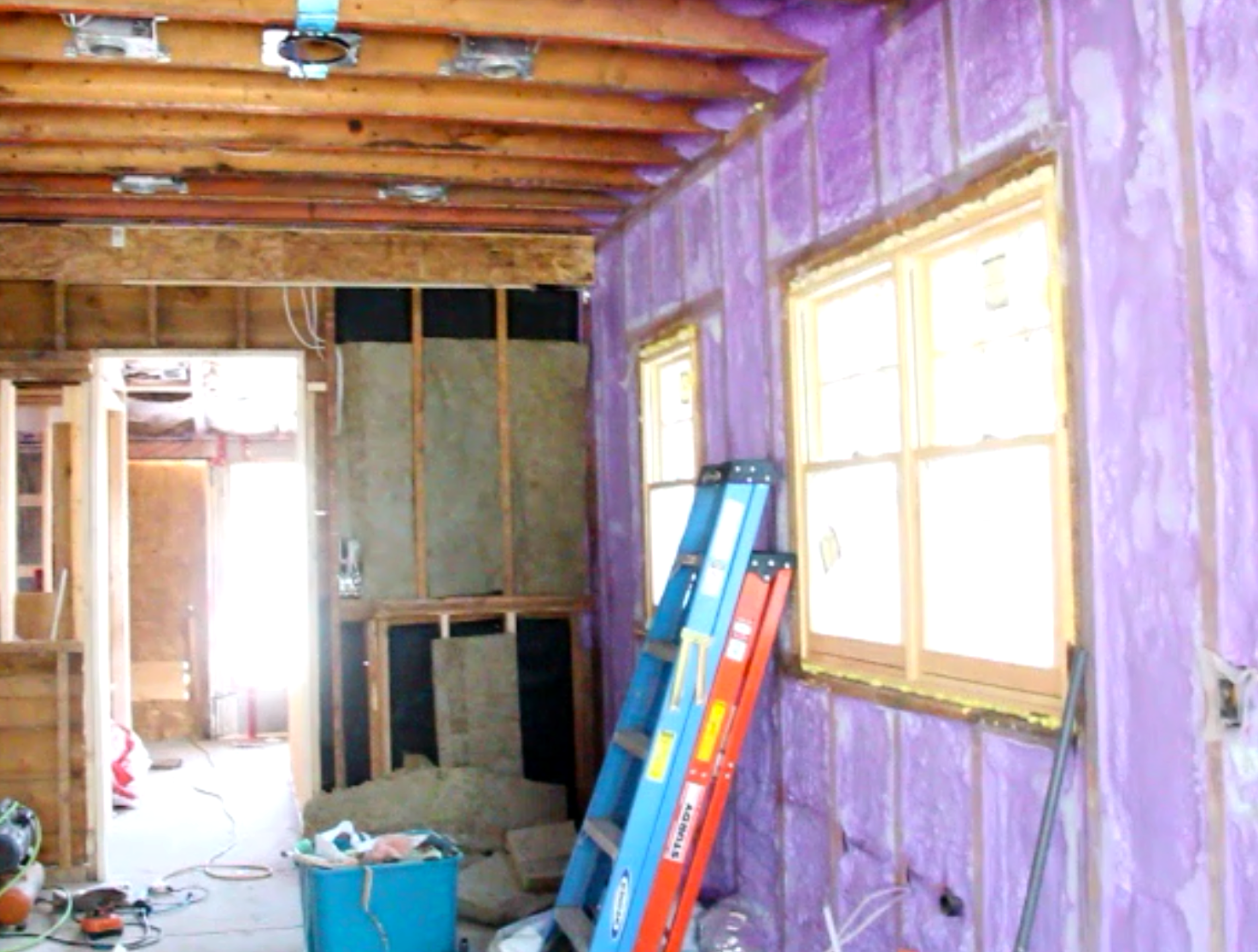 This property is for sale privately by the owner. If you are interested in purchasing this property, 
please contact Mark at 403-478-1193