Laneway houses are fully independent, small-scale dwellings that face on to an alley, typically found in the backyard of existing homes. Think of them as 'urban cabins' - modest, comfy dwellings in inner city neighbourhoods.
As an alternative means of adding density to established inner city neighbourhoods, laneway housing helps to maintain the character of these neighbourhoods by preserving original and heritage homes. It is a sensitive way to add another layer to the fabric of existing walkable, transit accessible neighbourhoods.
Laneway houses offer a way for homeowners to add versatility and flexibility to their property. They can facilitate change and growth for a family, subsidize a mortgage, and make it more feasible for people to live inner city. Laneway houses can be custom built for the elderly with accessibility in mind so they can stay close to family while maintaining independence. Laneway houses can also be built for young families or baby boomers on a fixed income who wish to create a rental property to supplement their income or want to start a small business from home. They can also be used as a launching pad for the 'boomerang' generation, children returning from school who need independence while beginning their careers.

Can I Build a Laneway House on My Property?
The first step in finding out whether you can build a laneway house on your property is to check your zoning. If you live in Calgary, go here to find out if you have the right zoning to build a laneway house. Simply type your address in to find out! You must have a property that is zoned to allow for a Secondary Suite, such as RC-2, R-2, MCG-D72, RC-1S.  If your property is zoned RC-1, or R-1, you can apply to have your property rezoned.  Go here to find out more about rezoning your property.
Laneway Housing in Calgary is a Discretionary Use

, meaning that it is approved at the discretion of the planning authority. This allows for flexibility in design but reduces the certainty of approval.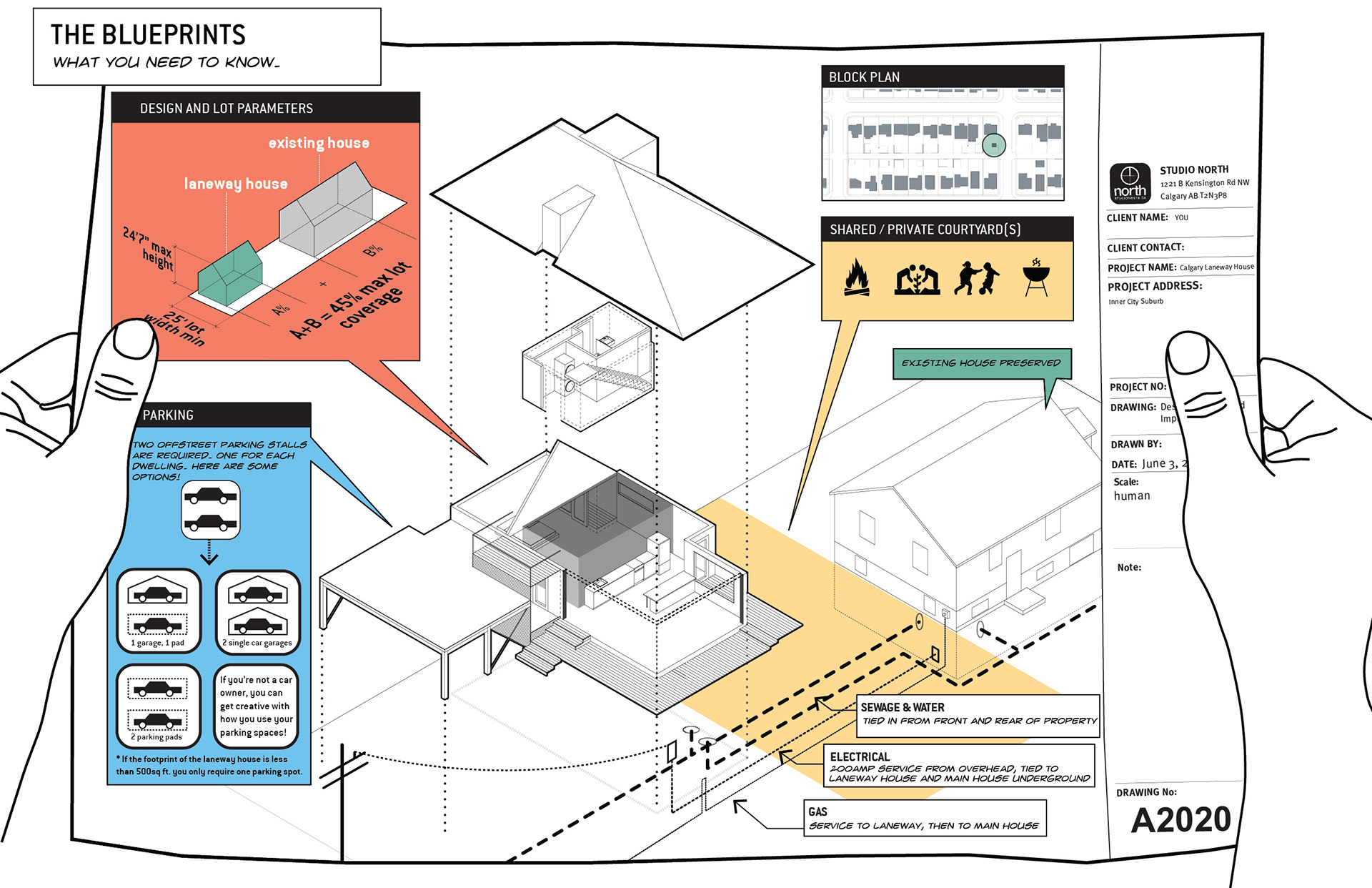 What's the Process and How Long Does it Take?
There are two phases in the process of creating a laneway house: the design phase and the build phase. With both phases taking approximately the same amount of time, the typical timeline is 13 to 17 months from start to finish. Studio North is a one stop shop that will take you through both the design and build process to make your laneway house project a reality. Below is a step-by-step timeline that we will work through together from start to finish.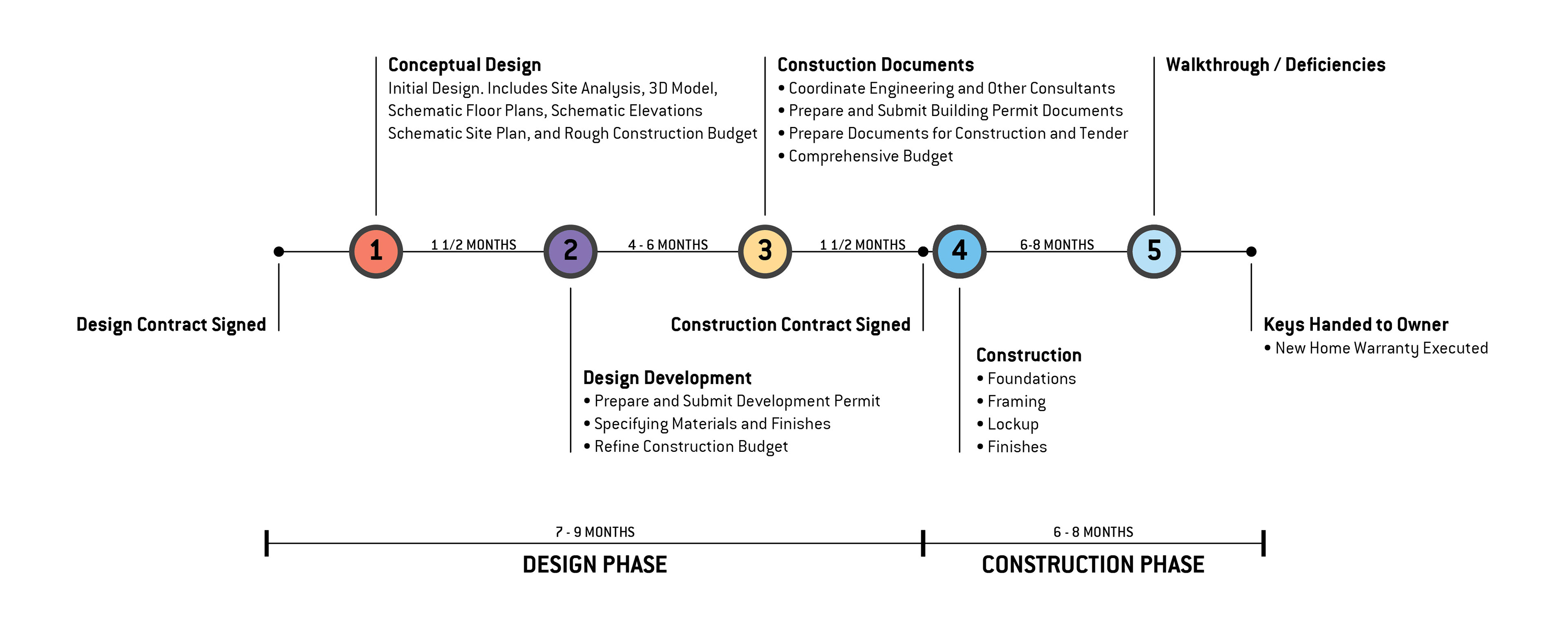 How Much Does a Laneway House Cost?
A laneway house typically costs a minimum of $300,000 for construction, plus fees.
People often think that a laneway house is simply an upgraded garage and should cost only slightly more to build.  In reality, a laneway house is a small, compact home with all the same services and amenities found in larger homes. 
Based on the economies of scale, the cost per square foot is more to build a smaller home. With laneway houses, the cost per square foot isn't watered down by redundant spaces like spare bedrooms, flex rooms, hallways, and the like.  On the flip side, the gross cost per square foot is much lower than building a primary residence because the land is already paid for. When considering alternatives, building a laneway house is usually less than buying an inner city condo of the same size, plus you won't have to pay condo fees.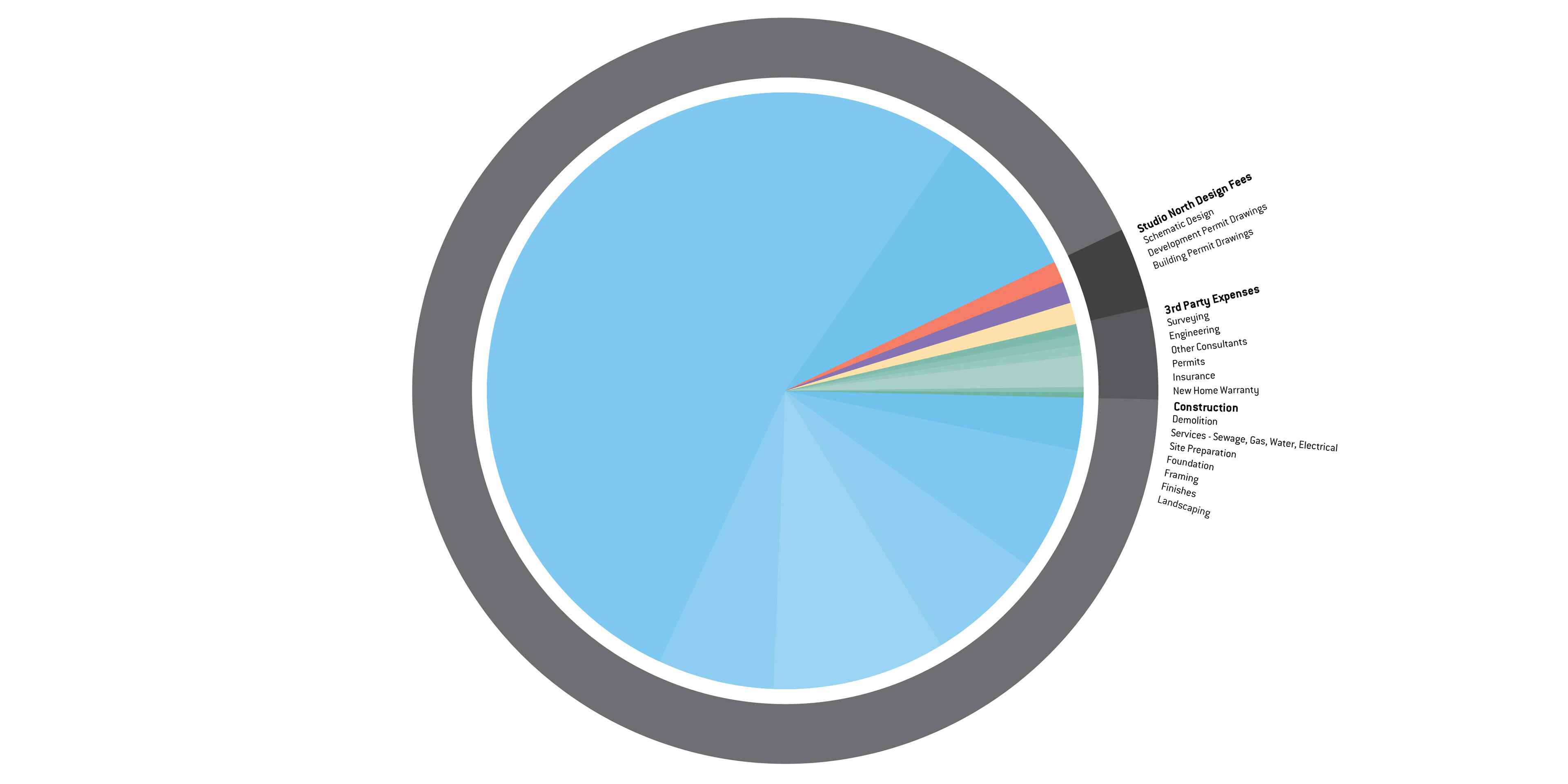 Recommended Reading:
Interested in reading more about why laneway housing is awesome? Here are some resources:
- Living Alleys: The Book. Read about how alleys have been used for centuries and why they are a critical part of our cities.