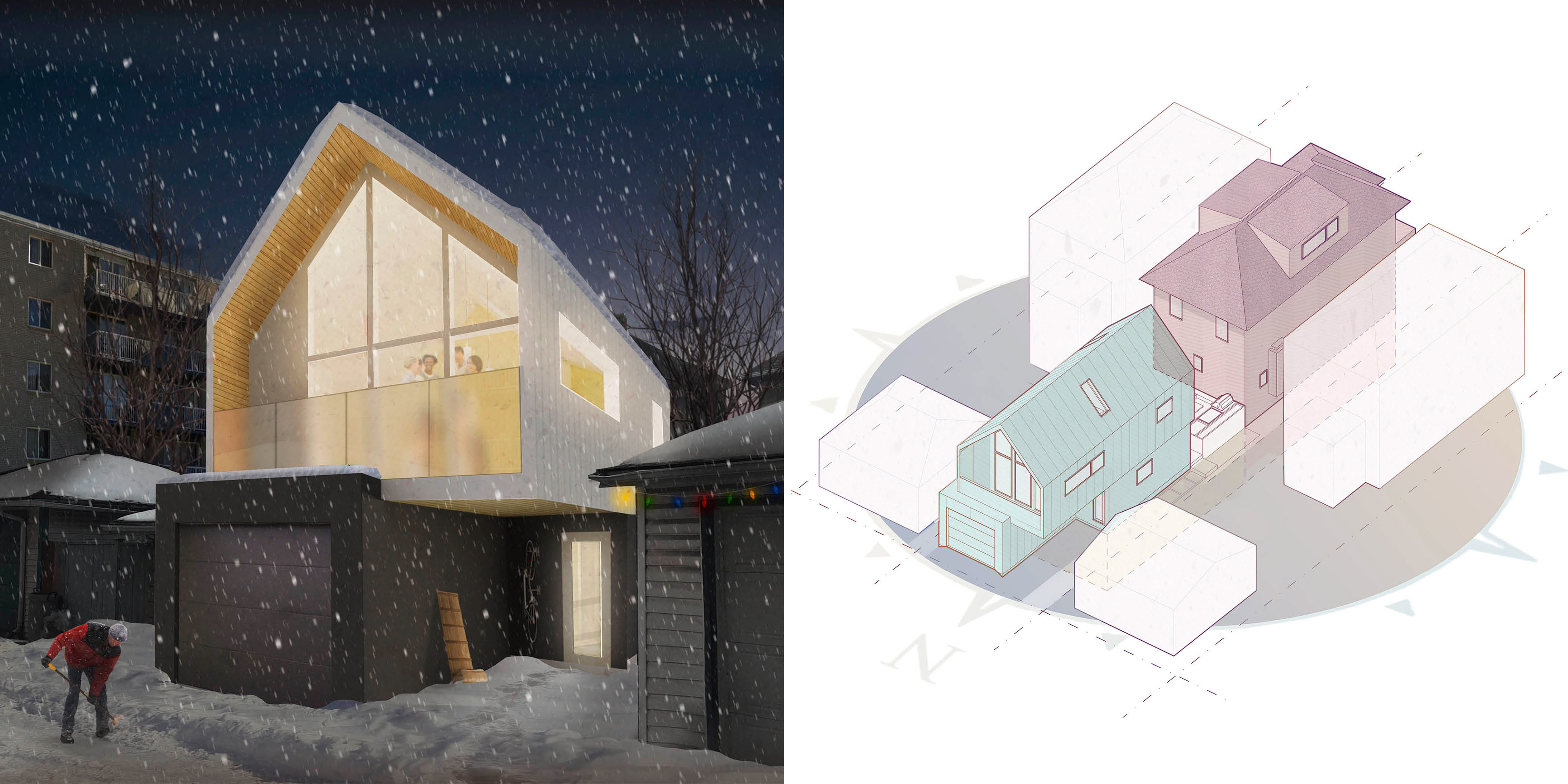 Tunnel Laneway House
This small, narrow laneway house sits on a 25' lot, connected to the main house via a basement extension, which effectively creates a 'tunnel' from one house to the other. The parking requirements are cleverly addressed by a single car garage, as well as a parking pad tucked under the upper level cantilevered living space. This parking pad has a dual purpose, functioning as a partially covered courtyard when not occupied by a vehicle. 
This design affords 900 sq ft of liveable space, with two bedrooms and a full bathroom. Taking advantage of the vaulted ceilings, the design also incorporates a small loft space above the kitchen, accessed by a ladder. One of the advantages of being attached to the main house via tunnel is the ability to access and consolidate the services such as water, sewage, and heat, and to provide access to the garage and laneway house without having to go outside.
The space between the laneway house and the primary home is designed as a shared outdoor courtyard space for bbq's, dining, and family gatherings. In this courtyard space are skylights that bring natural light in to the basement below. The skylights are cleverly incorporated into the built in benches and planters in the courtyard.
Location
  Calgary, Alberta