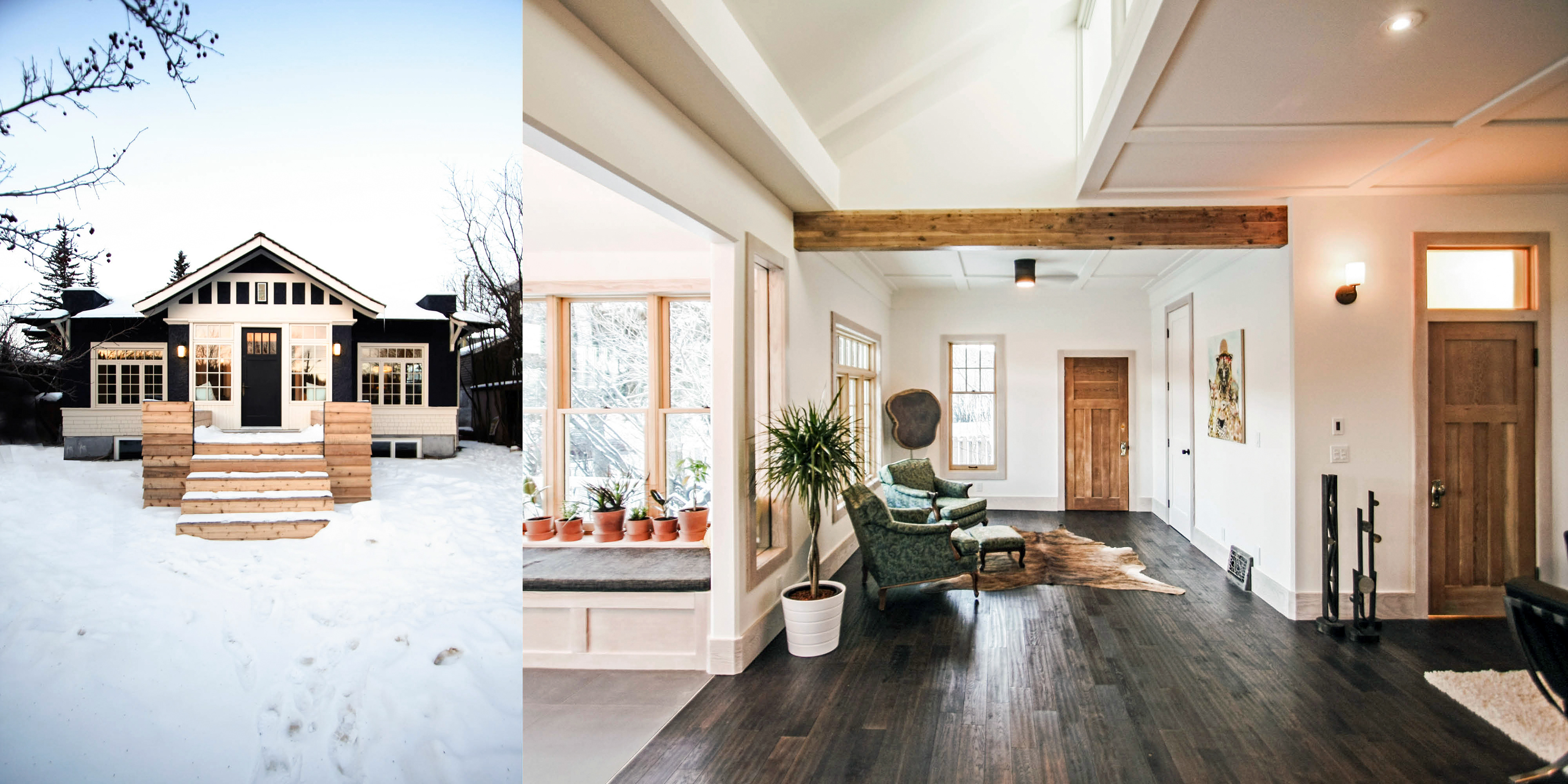 Withrow Heritage House
Originally built in 1911, The Withrow House is a tapestry of history built up through time that exists as a living memory of Calgary's beginnings, contributing to the neighbourhood's charm and historic distinction. It is a record of where we have come from, where we are presently, and through its continued conservation, it will tell a story of the future.
The design-build process was an archaeological exercise involving moments of discovery and surprise that instigated unique, responsive design moves. This process involved peeling back multiple layers of past renovations to reveal historically distinctive characteristics of the house. In some instances, layers were peeled back to the original time of construction, exposing raw building materials such as lath and plaster, shiplap fir planking, river stone, and brick. These materials would originally have been concealed, but they speak to a history of techniques and materials no longer used in the construction industry and are worth revealing to tell their story. Our design strategy maintains these historically distinctive characteristics and contrasts them with contemporary elements, striking a fine balance between old and new. 
Our design strategy was to find a sensitive way to expand the amount of livable space without altering the aesthetic of the most prevalent south elevation of the house. This was achieved by adding a dormer on the backside of the house that opened up livable space in the attic, as well as adding a ground floor, north-facing addition.
This project was a Finalist in the 2016 CHBA Alberta Awards of Excellence.
To find out more about the historical significance and designation of this house, visit the
Withrow house page
on the City of Calgary Website.
Location
  Calgary, Alberta
Status 
 Completed January 2016