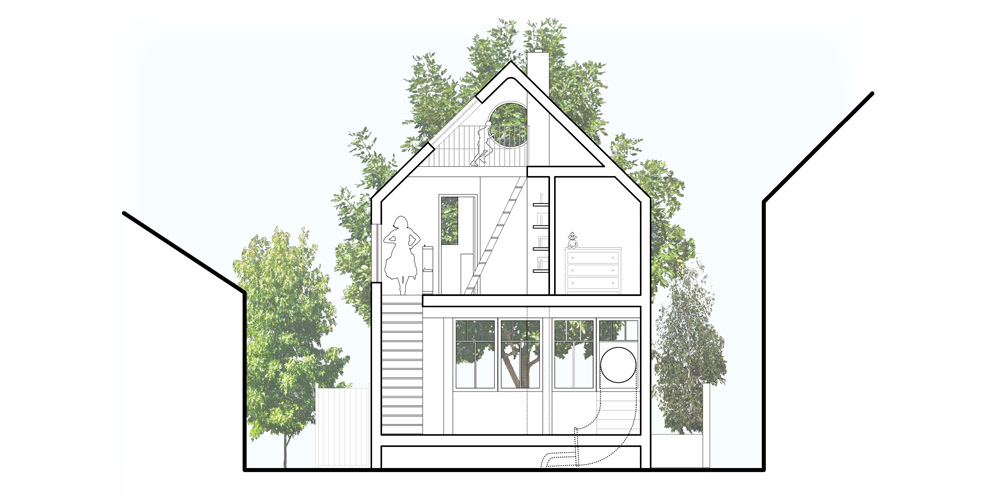 Attic
Located in Calgary's historic neighborhood of Ramsay, this project involved a second story and attic renovation in a small century home.  
The attic is designed as a place of retreat for the family to gather, read, play, rest, and to daydream.  The built-in sitting nook offers a place to be nestled in the canopy of a tree and to take in the view overlooking Ramsay and the railway.
The design demanded efficient and versatile use of space.  The hatchway for the pull down stair situated in between the kids bedrooms doubles as a library and shared storage space for the kids when the stair is up.  A skylight was added above the hatchway to allow for light to penetrate into both the attic and second floor spaces and to naturally ventilate the house.  
A bonus feature and a story to remember: During Calgary's 2013 spring floods we were able to salvage a slide from a flooded playhouse to install it going from the sunroom of the house into the backyard.