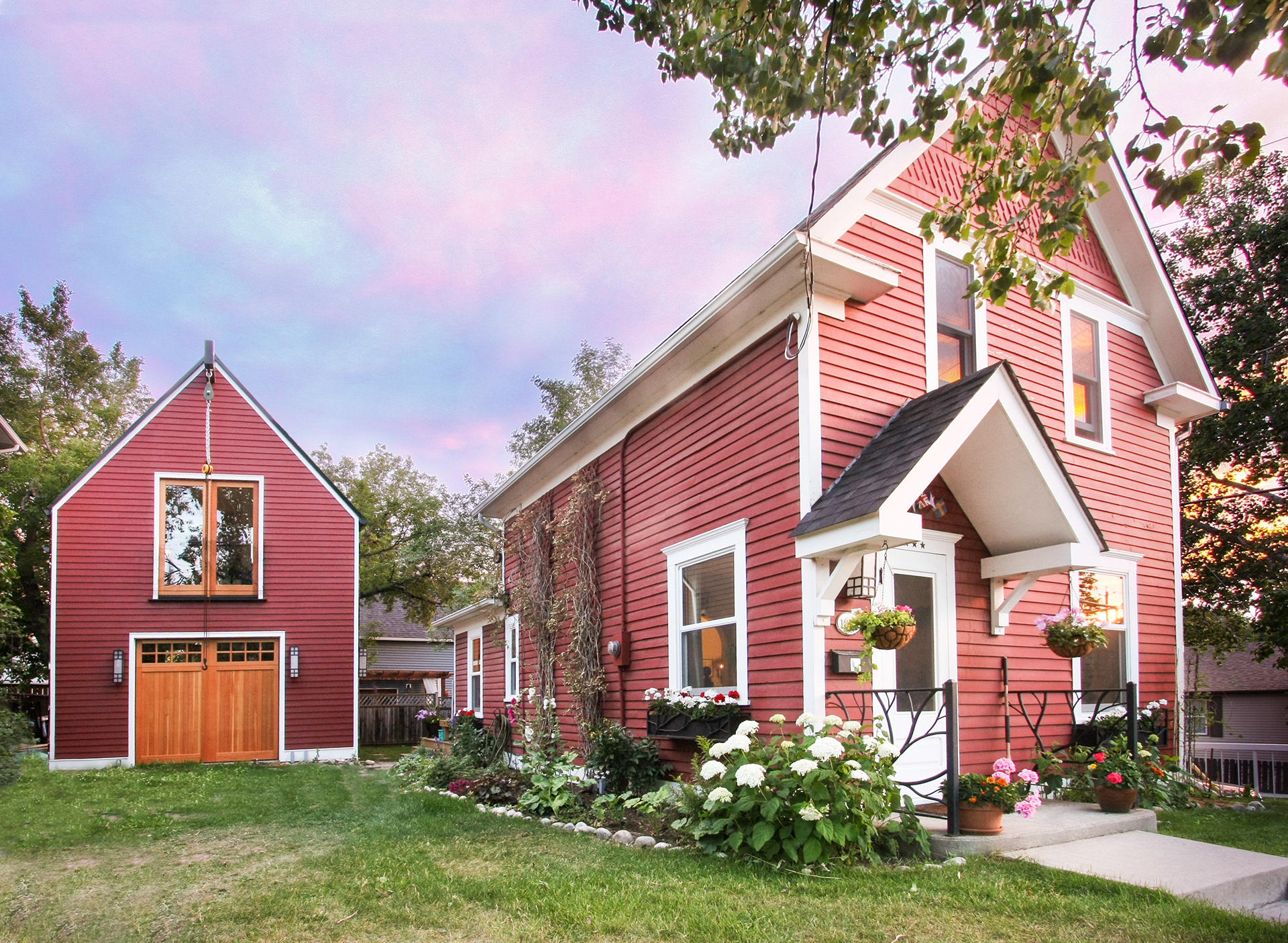 Garden Loft
Nestled in the heart of Calgary's historic neighbourhood of Ramsay, this small-scale second storey addition was designed to accommodate the diverse and evolving needs of a growing family. The garden loft acts as the contemporary little brother of the existing historic century home, relating in form and material, yet youthfully distinct.  
The garden loft, which resourcefully builds upon an existing garage structure, will be used as both a home office for a freelance professional and new parent, and as a secondary suite for visiting family members. The main space of the garden loft, although compact, is open and adaptable depending on the changing requirements of the client. During the day when the sliding barn doors are open, the large office windows provide a picturesque view of the garden and surrounding neighbourhood. During the evening, the space is transformed into a bedroom by a fold-down bed that is seamlessly incorporated into the millwork.
The staircase to the addition is kept to the exterior along the west façade and is protected from the elements behind a slatted screen. This configuration allows for more livable interior space and eliminates the need to heat the circulation space during the colder winter months. A solarium, placed at the top of the stairs in the southwest corner provides an intimate indoor/outdoor living space and a place for growing plants.

Location
  Ramsay, Calgary