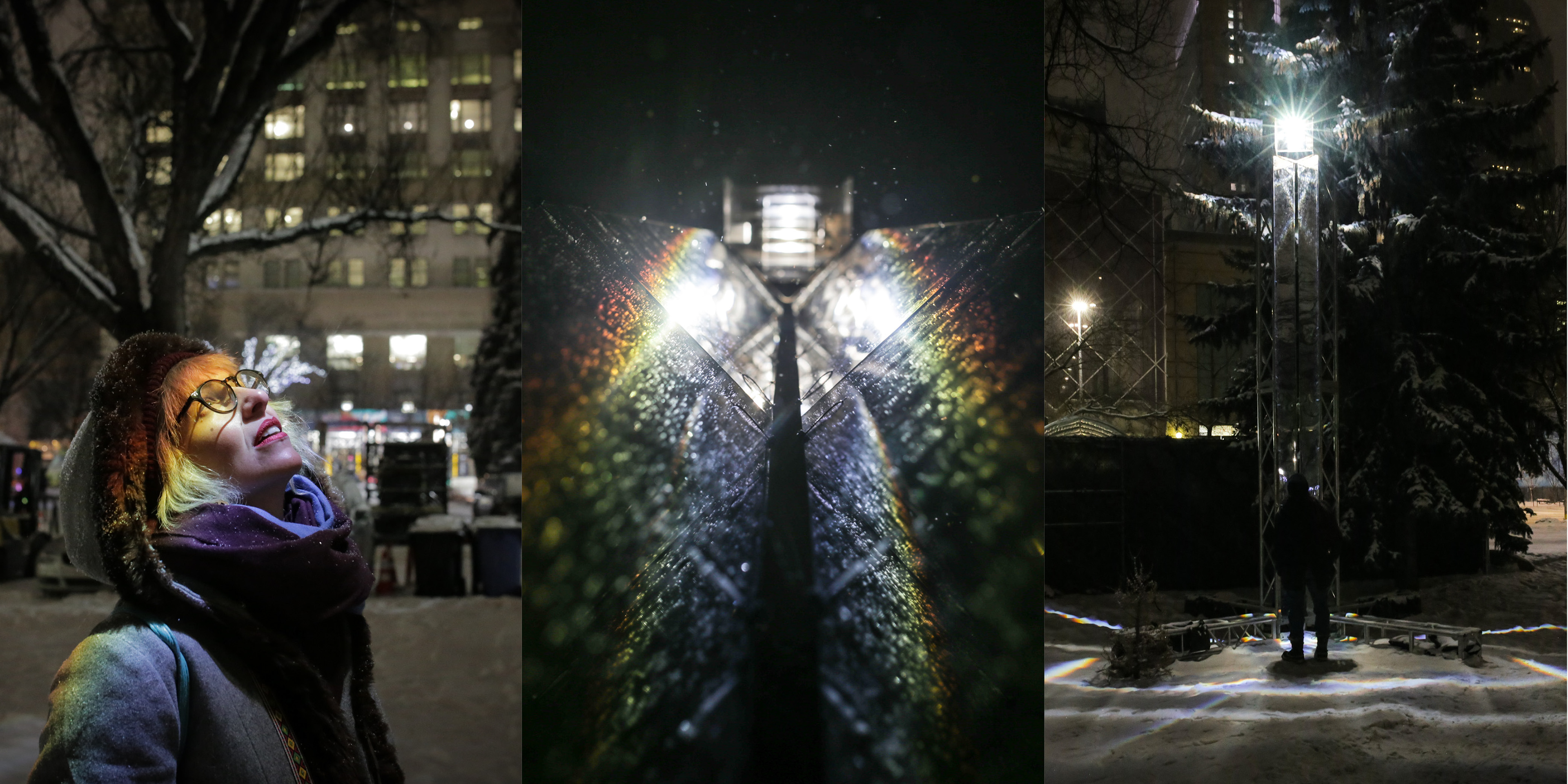 Calgary Glow Festival 2019: The Device for Summoning Rainbows
The device for summoning rainbows speaks to light as an artistic medium – its ability to create ephemeral space, and its resonance for sending messages across dark volumes. Light can act as a beacon, and its great societal importance is seen when it is used to signal danger, movement, or change ahead. Comprised of polished steel and prisms,  the installation aims to project the visible spectrum into the vast, dark, winter sky. Situated in Olympic Plaza, this device is a prototype for a larger public artwork called LIGHTKEEPER slated to open to the public in September 2019 on Toronto's Waterfront.
Location
  Olympic Plaza, Calgary (prototype) Toronto, Ontario (future installation)
Collaborator
  Incandescent Cloud
Status
  Prototype exhibited February 2019, Full installation completed November 2019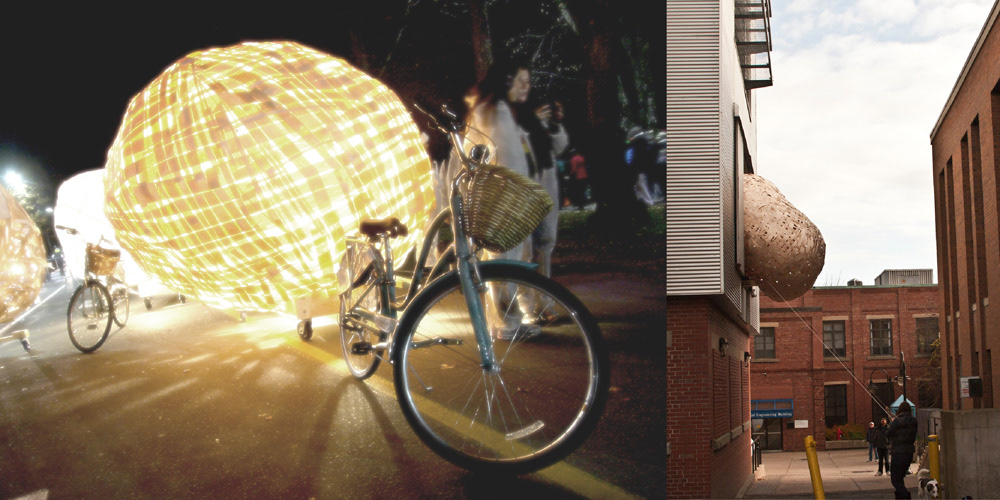 Parade of Lights 2011 Halifax, Nova Scotia
This Project was done in collaboration with Clayton Blackman, Adam Palissero along with a design team of over forty talented architecture and engineering students at Dalhousie University. For the 2011 parade of lights the team wanted to push the concept for what an 'EcoFloat' could be. The seven orbs were powered by bikes and accompanied by the student design team, faculty and staff dancing and waving to Christmas carols while interacting with the crowd, generously passing out high fives and smiles.
Location
  Halifax, Nova Scotia
Collaborators
  Clayton Blackman, Adam Pallissero, students at Dalhousie University
Status
  Exhibited winter 2011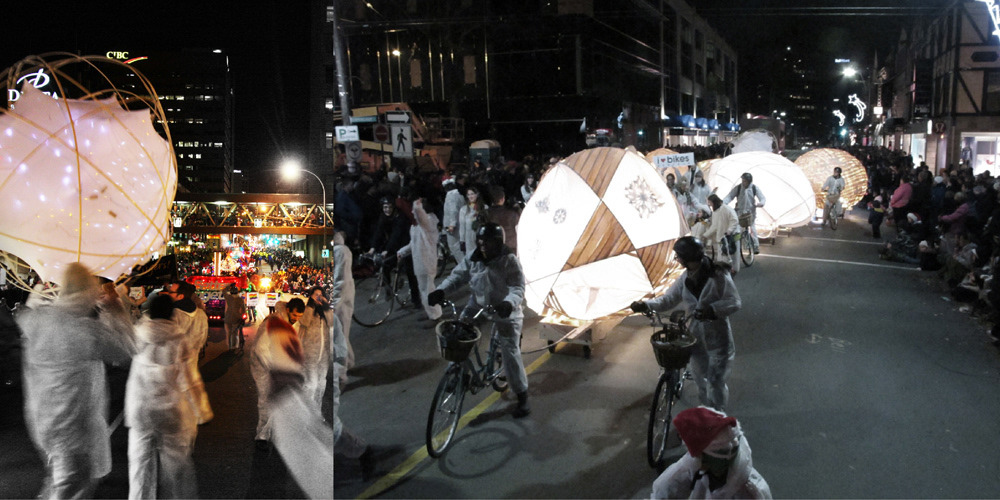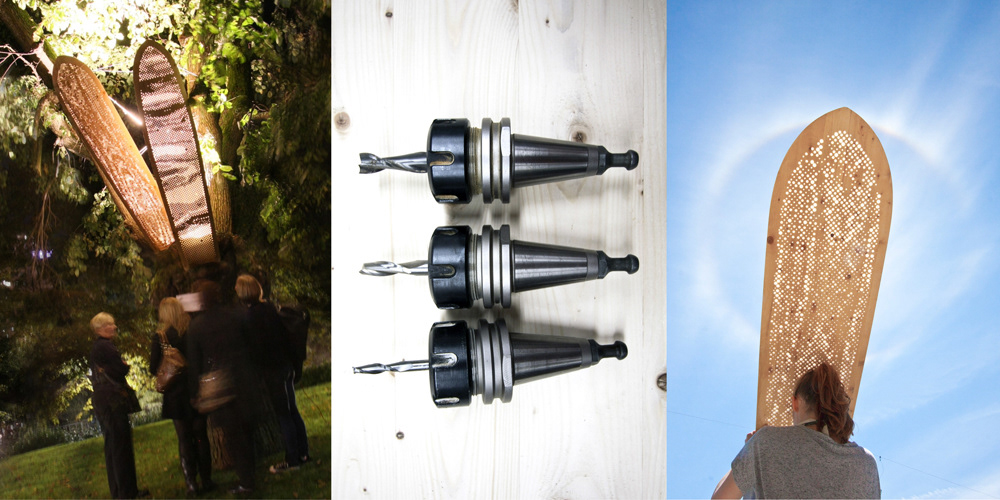 Nocturne 2011: Surf's Up Halifax Nova Scotia
This project started as a material investigation, searching for an innovative way to build surf boards using common materials. The surf boards are made from standard 2 x 4s that were laminated together and then shaped with a CNC router. They were then sealed with fiberglass and resin to create small air pockets for buoyancy and light penetration. The tool paths for the mill were solved by using parametric logic. A black and white image of wood was rastered with three defined tool bits set as its parameters. The opportunity of using parametric design allows for an infinite amount of patterns to be used. 
The surf boards were first on exhibition for Nocturne Art at night 2011, and are now used to shred wakes on Lake Okanagan!
Collaborator
  Clayton Blackman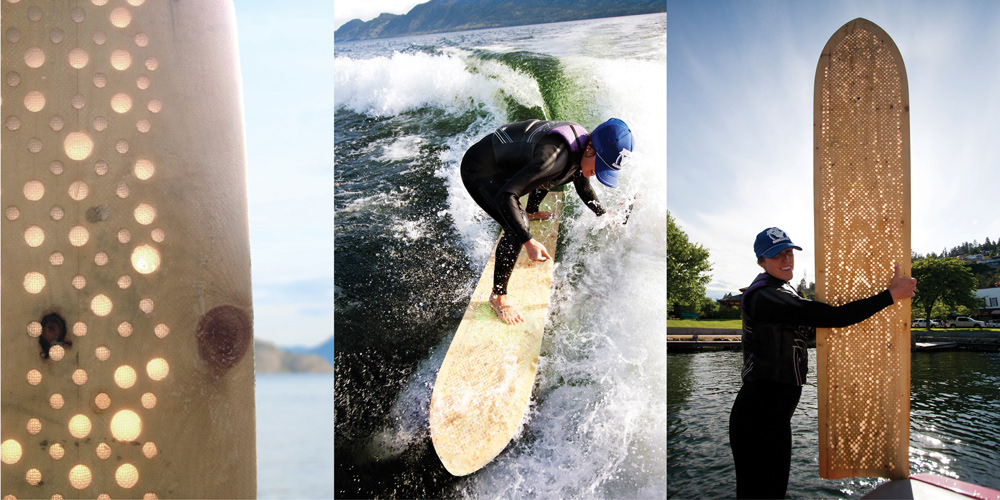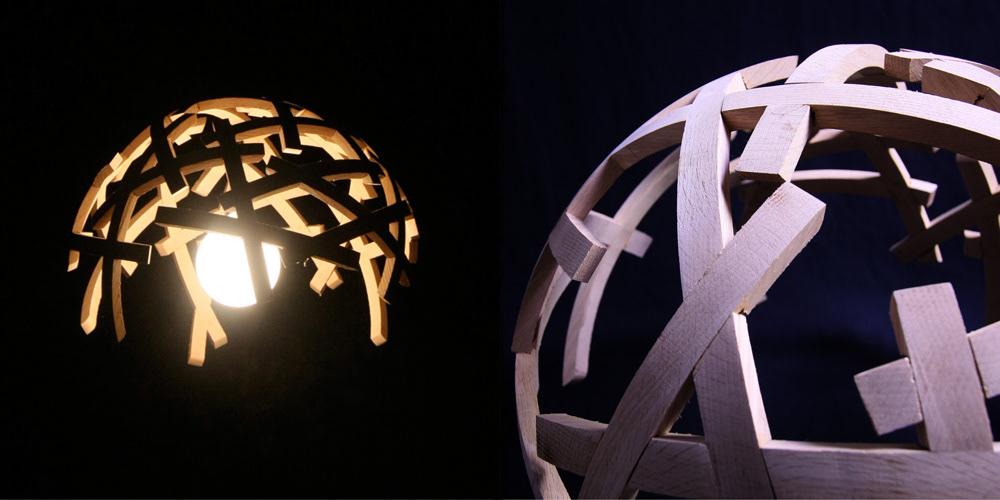 Nocturne 2010: Lanterns  
A series of projects made of wood were installed as lamps as part of Halifax's 2010 Nocturne: Art at Night.
Location
  Halifax, Nova Scotia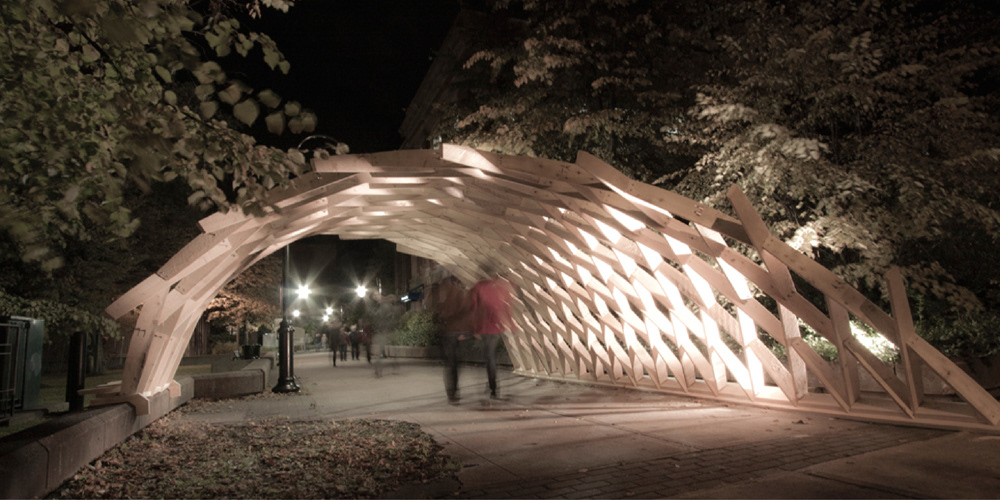 Nocturne 2009: Lamella Archway, Light Grid 
Coinciding with the building of the lamella in Ross Creek, the mock-up for the project was displayed during Nocturne, acting as an archway and gateway to one of the courtyards where further artworks were displayed. 
The second installation was done in collaboration with Mark Asteltine and Jen Kudlats.  The project is comprised of hundreds of glow sticks strung in a grid pattern over the lobby of the Dalhousie Architecture Building.  The grid pattern articulated the plane of two floors slabs across the open space of a large stairwell, also extending through the window to the outside.  The installation was temporal, lasting only as long as the lifespan of the glowsticks. 
Location
  Halifax, Nova Scotia
Collaborators
  Mark Asteltine and Jen Kudlats