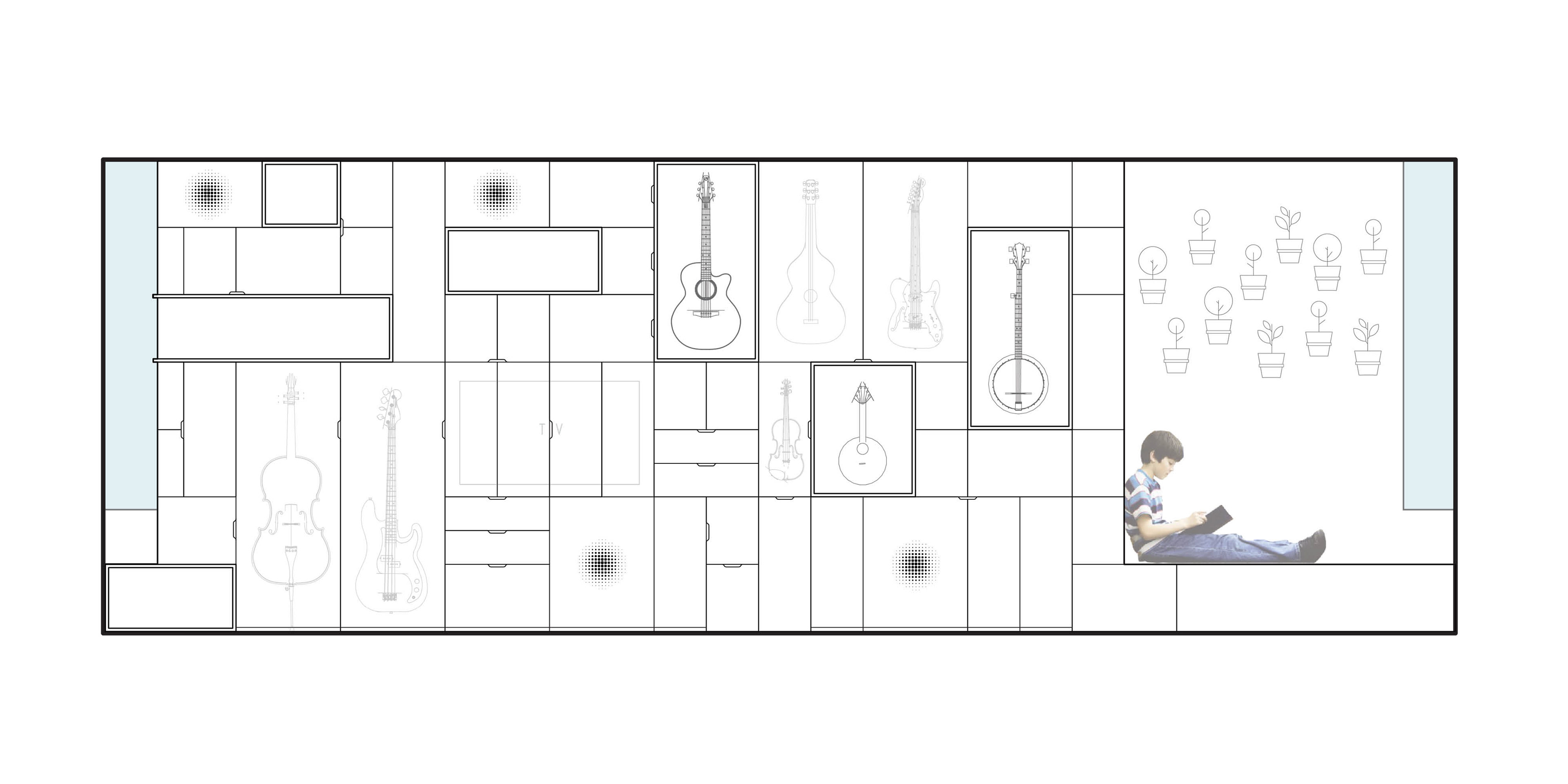 Music Wall
Commissioned by a family of musicians, this millwork wall was designed to house string instruments, books, artifacts, and electronics.  The wall has multiple compartments that are designed specifically for certain items; Some showcase instruments, artifacts and books, and others conceal items such as speakers, amplifiers, and a TV behind doors. The design also incorporates a small set of stairs on wheels that can be pulled out to access higher areas.  The wall drops and continues around a corner to become both a reading nook and bench for the dining table.  
The composition for this millwork wall was made possible through digital modeling and CNC milling.  The box assembly is a monolithic, single unit, rather than multiple boxes attached to each other.  This construction method allowed a lot of freedom to creatively compose the wall, and to make each compartment tailored for its contents.
We also custom designed and built a dining table and bench that is incorporated with the wrap-around bench. The intention with the table was to create a family heirloom; a one of a kind table of high quality and craftsmanship that will last for many lifetimes.  The table is crafted using traditional mortise and tenon, lap, and finger joint connections. 
Location
  Bridgeland, Calgary
Collaborators
  Alloy Homes
Status
  Completed May 2015