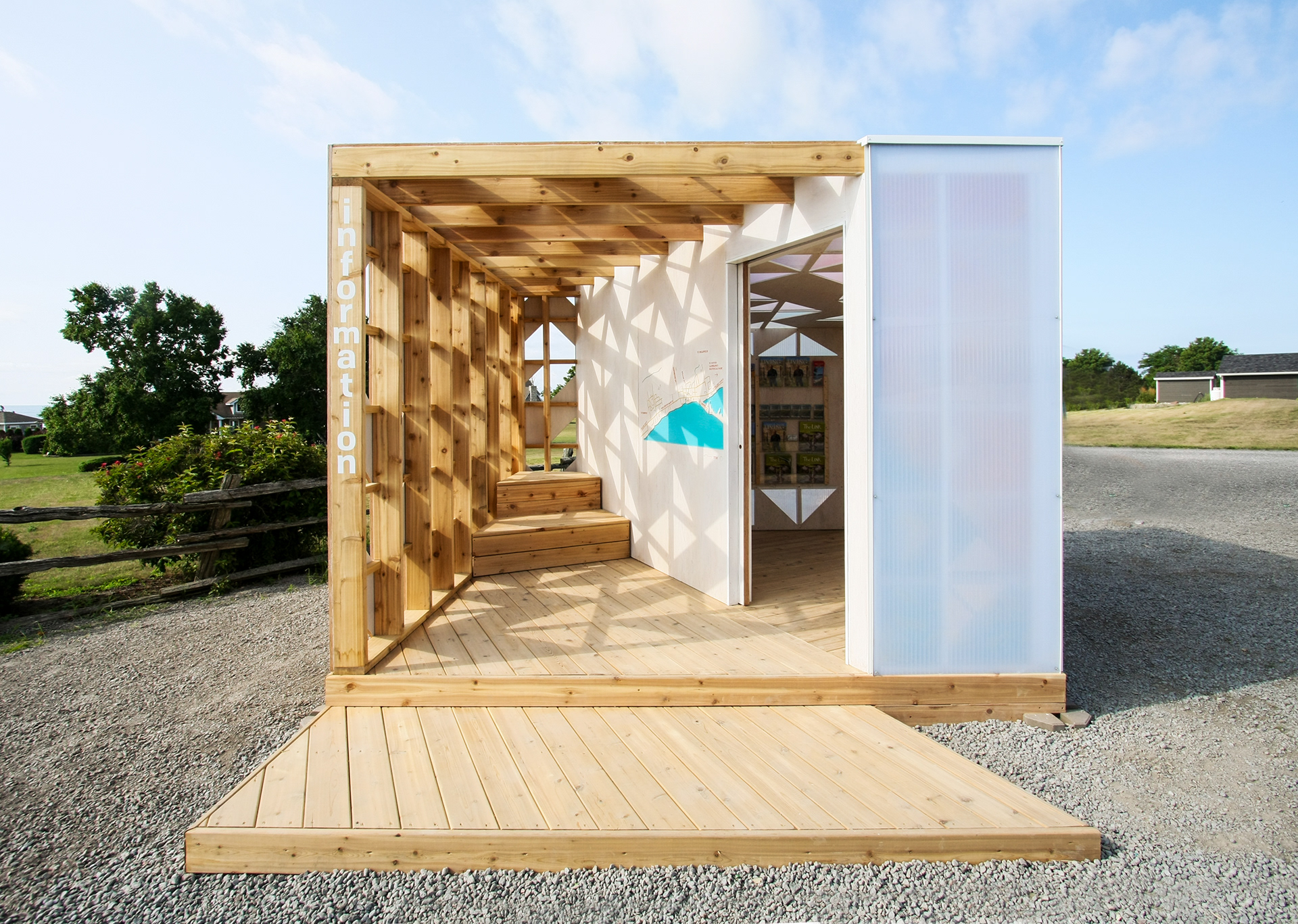 U of T Design build

Over a 2 week summer period in 2018 and 2019, Studio North has led a group of senior students from the undergraduate architecture program at the University of Toronto Daniels School of Architecture to design and build community-focused installations for the town of Wellington, Ontario. These projects create an intersection of design strategies brought forth by students, construction methods imparted by course instructors and local craftspeople, and the traditions and needs of the local community in Wellington, while allowing students to practice both research and design skills in the context of an intense project timeline. These learning experiences culminated in unique pieces of architecture that celebrate the identity of Wellington, Ontario.

Wellington Information Kiosk

In 2018, an Information kiosk was commissioned by the president of Wellington's local business administration in order to provide a functional and aesthetic upgrade to the defunct garden-shed-turned-information desk, serving as a wayfinder and information distributer in the rebranding of Wellington. The design of the kiosk referenced the historic Wellington tradition of making and displaying barn quilts to enhance public space. By leveraging the iconic quilting patterns, the students were able to combine traditional crafts with contemporary architecture to create a unique beacon for Wellington. 
Location
  Wellington, Ontario 
Status 
 Completed July 2018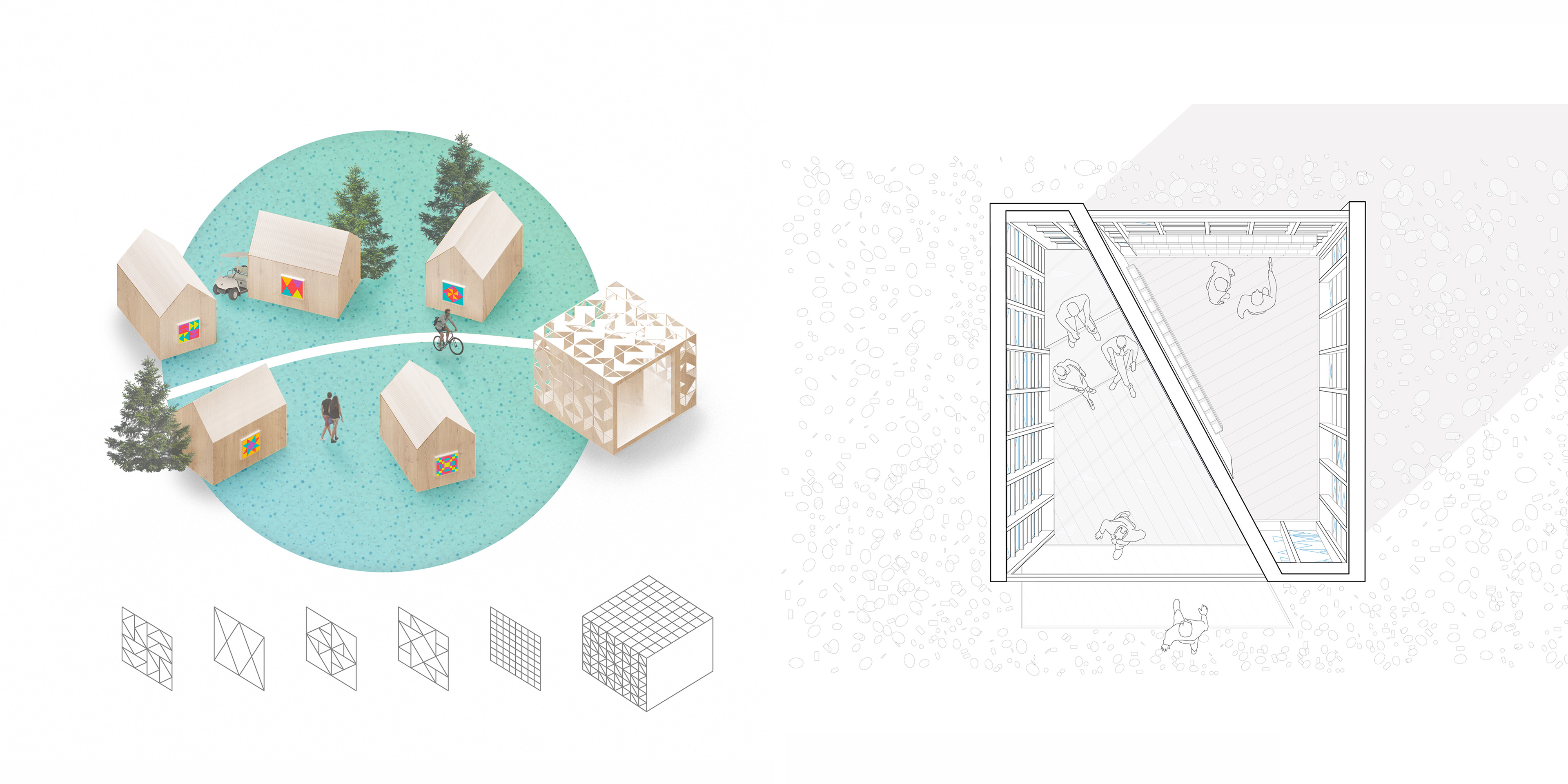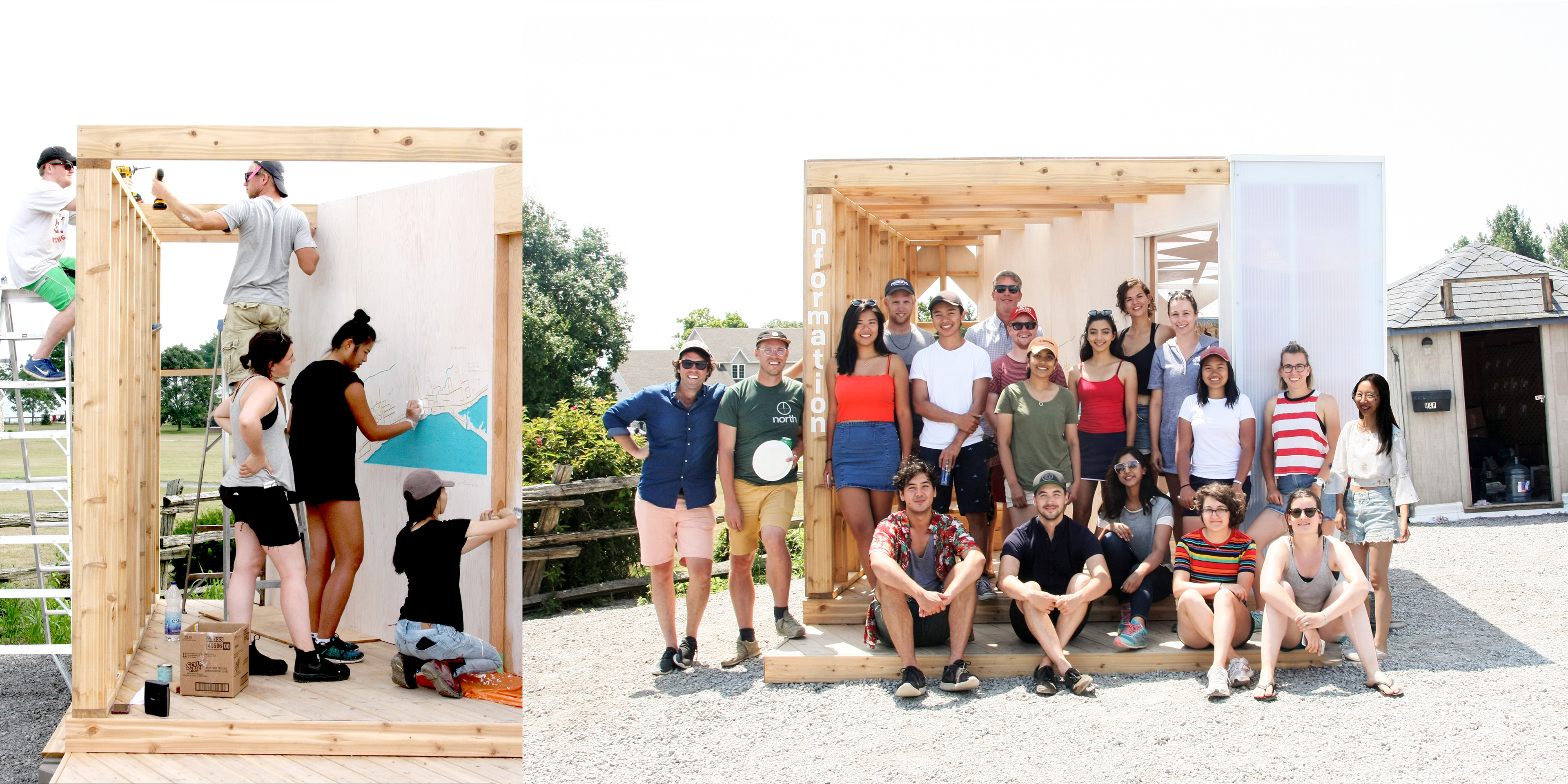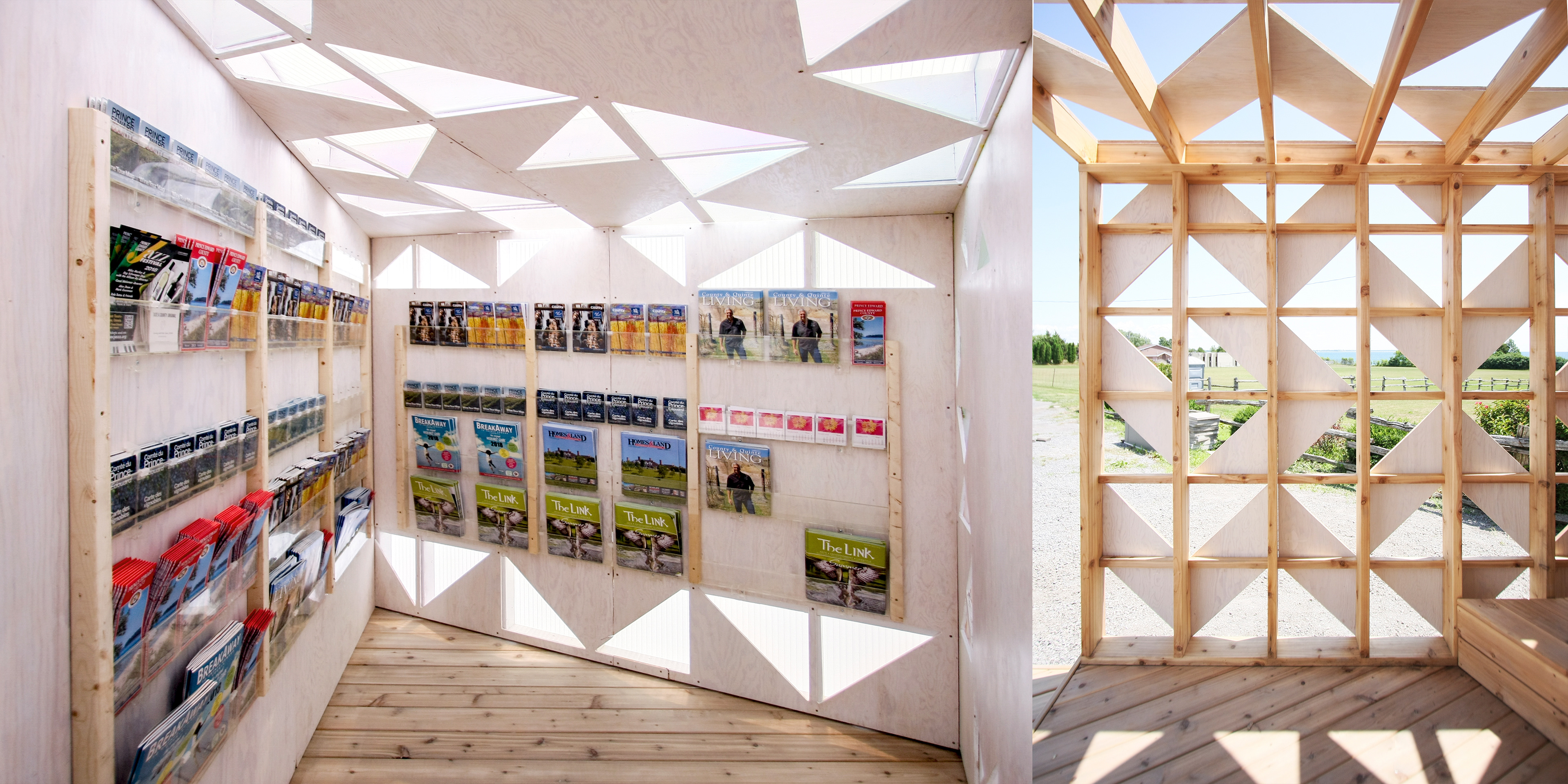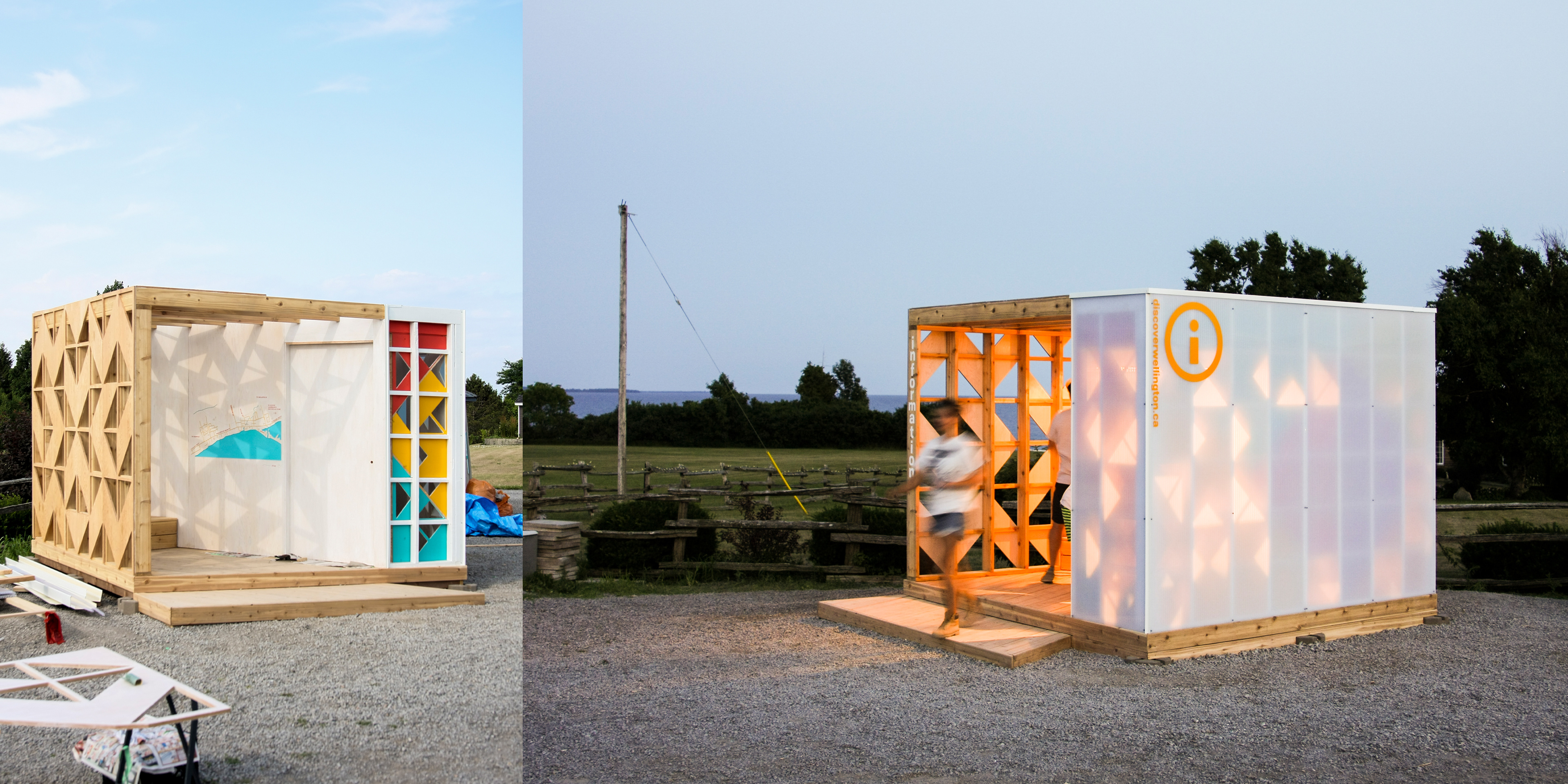 Wellington Viewing Platform
For the 2019 design-build session, 
Location
  Wellington, Ontario 
Status 
 Completed July 2019